Britney Spears just broke her silence on her current mental health and the #FreeBritney trolls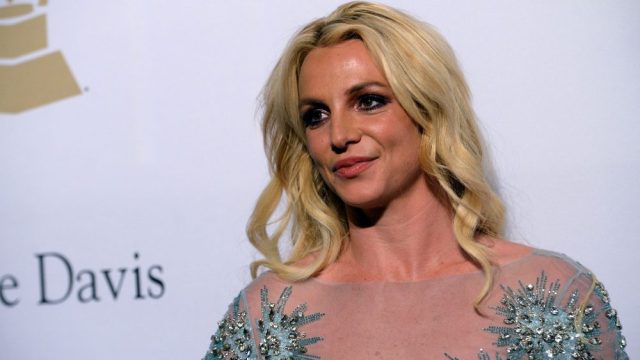 Britney Spears has broken her silence regarding #FreeBritney—an online hashtag that began after Spears checked herself into a mental health facility earlier this month. And even though details surrounding the star's current situation are limited (as they should be—no one owes anyone information about their mental health or personal life), some fans have become convinced the star is being held against her will.
The conspiracy theory has led some fans to even protest with signs outside city hall, and unfortunately, the singer's family has been dealing with a ton of negativity and online scrutiny. However, Spears has spoken out—several hours after her younger sister, Jamie Lynn, also addressed the situation.
In a video posted to Instagram on April 23rd, she said,
"Hi guys, just checking in with all of you who are concerned about me. All is well. My family has been going through a lot of stress and anxiety lately, so I just needed time to deal. But don't worry: I'll be back very soon.
https://www.instagram.com/p/BwnqpG5g7qn
The singer also requested privacy for her and her family at this time. Earlier in the day, sister Jamie Lynn posted a message to social media, writing,
"10 years ago, who was there??" she wrote alongside a video of herself and Britney swarmed by paparazzi. "I have been here long before anyone else and I'll be here long after. I love my sister with everything I have. So anyone or anything that speaks to the contrary can GTFOH with all the comments about what you don't understand."
She also added, "Do not come for me or the ones I love anymore. You can move the 'blank' outta here with all that, just like this other lady who was running her mouth."
We're sending Britney all our best, and hoping she gets the privacy she deserves right now.