Jamie Lynn Sigler opens up about choosing every day to not "fall victim" to her MS diagnosis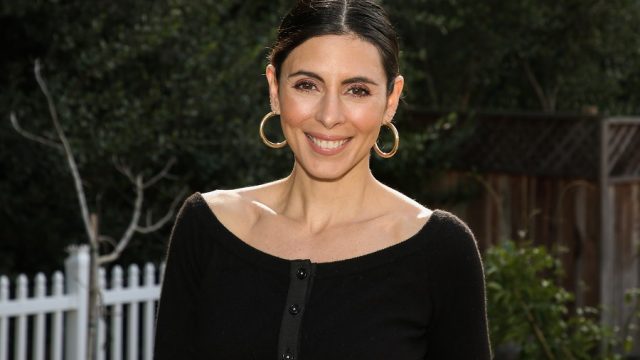 In 2016, Jamie Lynn Sigler first opened up about her multiple sclerosis diagnosis. At that point, the Sopranos star had been battling the central nervous system disease for about 15 years. In an interview with People that year, she said she hid the disease from castmates on the show, which ran from 1997 to 2007, and wouldn't ask for breaks because she didn't want anyone to be "suspicious." Now, the 38-year-old actress is more vocal than ever about her experience with MS and how it affects and doesn't affect her daily life.
In a recent interview on E! News' show Daily Pop, Sigler talked about how she navigates life as a working actress, mom, and person with MS. And she's ready to knock down some stereotypes of a woman living with chronic illness.
"I'm somebody that represents a group of people, I think, that live with this disease. But, it's not my life! " Sigler said.
Sigler continued, explaining how she refuses to accept some people's narrow definition of who people who happen to have MS are:
And though MS is something she "deals with" every day, Sigler said that she doesn't let it stop her from living a life she loves. [quote]"I live a full life. There's many faces of this disease," Sigler said. "I think more than anything, I just try and represent somebody who is trying to be brave in the face of it and still live their life and choose every day to not fall victim to it."
https://www.instagram.com/p/Bq2VAakFzU8
Like so many people, she also struggles with the idea that women have to "balance" their work and their kids—in addition to the work she puts in managing her health.
"I don't balance, I feel like I have to throw that word off the table," Sigler told the show's co-hosts.
Sigler also explained that for a long time she was juggling the question, "How do I be the mom I want to be and the actress I want to be?" But she was honest that she's still learning. That's also the reason why she's sharing her experience with MS and being more honest about what it looks like for her, saying that it's all "involved in this whole idea of inclusion and diversity."
"I just try to be where my feet are, because when you have kids, a piece of your heart, you're never whole until everyone is in the home together," she said. "So, I just feel like when I'm with my kids, I'm committed and when I'm working, I have to trust that they're in the best care possible and I can commit."
We're grateful to Sigler for sharing her experience and offering up her honest representation of what it's like to live with MS and to live on your own terms.