Jamie-Lynn Sigler just opened up about her MS diagnosis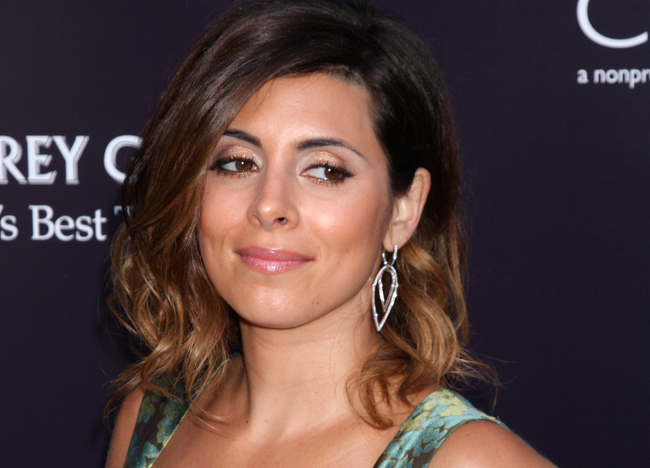 Actress Jamie-Lynn Sigler – best known for her work on The Sopranos – has revealed some serious news about her health.
At age 20, Sigler was diagnosed with multiple sclerosis (MS), a chronic disease that causes the immune system to eat away at nerves' protective coverings and disrupts the flow of information between the body and the brain. In turn, this can lead to symptoms like speech impairment, severe fatigue, blurred vision, and muscular coordination issues.
Now, at 34 years old, Sigler is talking about her diagnosis. "I wasn't ready until now," Sigler told People, when asked about why now felt like right time to talk about her illness. "You'd think that after all these years, somebody would be settled with something like this, but it's still hard to accept."
After her initial diagnosis, she didn't experience MS symptoms for a few years. Then, over the course of the last decade, circumstances changed. "I can't walk for a long period of time without resting. I cannot run. No superhero roles for me," she said, during her interview with People.  Since Sigler has continued to work after The Sopranos ended in 2007, she's made an effort to cover up her illness. In addition to trying several infusions, injections, and pills, Sigler often had to go off by herself and recharge for several minutes. She didn't want anyone to be suspicious, so she wouldn't ask for a break and would instead take it upon herself to secretly take one.
Luckily, the actress found that the pill Tecfidera helps keep her symptoms stable. "Things are manageable now," Sigler stated. "It takes a fighting attitude to deal with all this. This disease can absolutely take over your life if you let it."
Shortly after her People interview went live, Sigler took to Instagram to share the news and provide some inspiring words:
Kudos to Sigler for being so brave and open. We're definitely #teamjamielynn
(Image via Joe Seer / Shutterstock.com)