Jamie Lee Curtis praises James Corden and stands up for Kim Kardashian, because she's awesome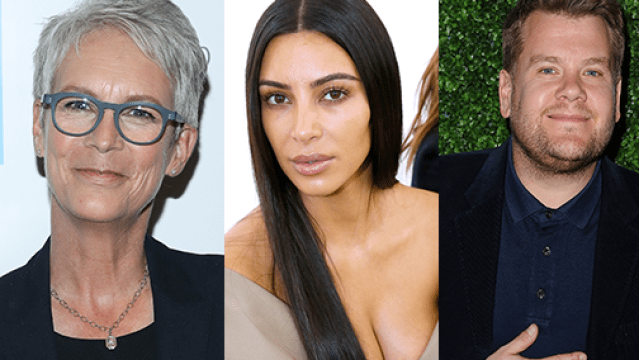 This week, one of the biggest stories is that a terrifying incident happened to a woman alone at home. She was robbed at gunpoint, fearing for her life, while several valuables were stolen. As we all know, it was Kim Kardashian, and because she's a famous person that people like to find fault with, some of the reaction has been unnecessarily mean and judgmental. But we are so sorry that this happened to Kim, and we are glad that she got out unharmed. Luckily, we're not the only ones sending positive thoughts to Kim after such a traumatic experience. James Corden, the hilarious late night host, was very quick to come to Kim's defense after Twitter trolls started slinging their comments, and Jamie Lee Curtis threw her support in too.
And last night on The Late Late Show, Jamie Lee Curtis praised James for his quick shut down of the Twitter trolls.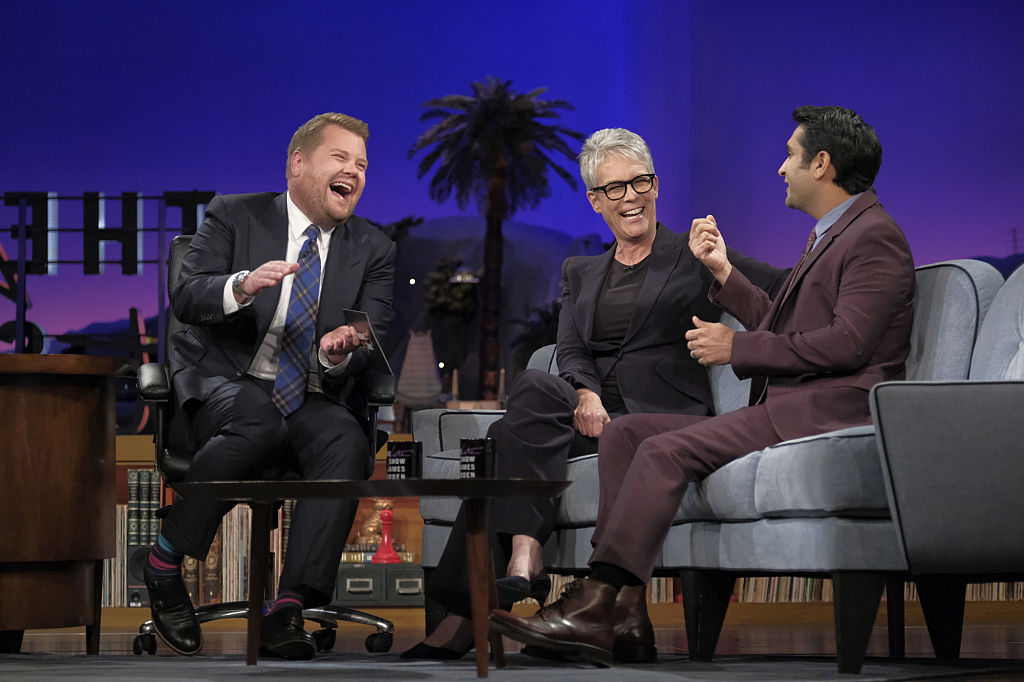 "Something very scary happened to a public person. And you were the first person to stand up and tell the twitter 'souls' that they should shut the f*** up and leave this poor woman alone and let her recover."
Here is the tweet James sent out shortly after news of the attack broke.
We absolutely agree with Jamie here, because we find James' compassion and sympathy totally incredible.
James says, "People making jokes about @KimKardashian tonight would do well to remember that she's a mother, a daughter, a wife, a friend. Be nice or shut up."
That's a really important sentiment in a story like this, because we do tend to convince ourselves that being a celebrity means we don't have to treat someone like a person. But it's important to remember that all the money and fame in the world can't make being held at gunpoint feel okay.
Jamie took her time on The Late Late Show to pay what we think is a very important compliment.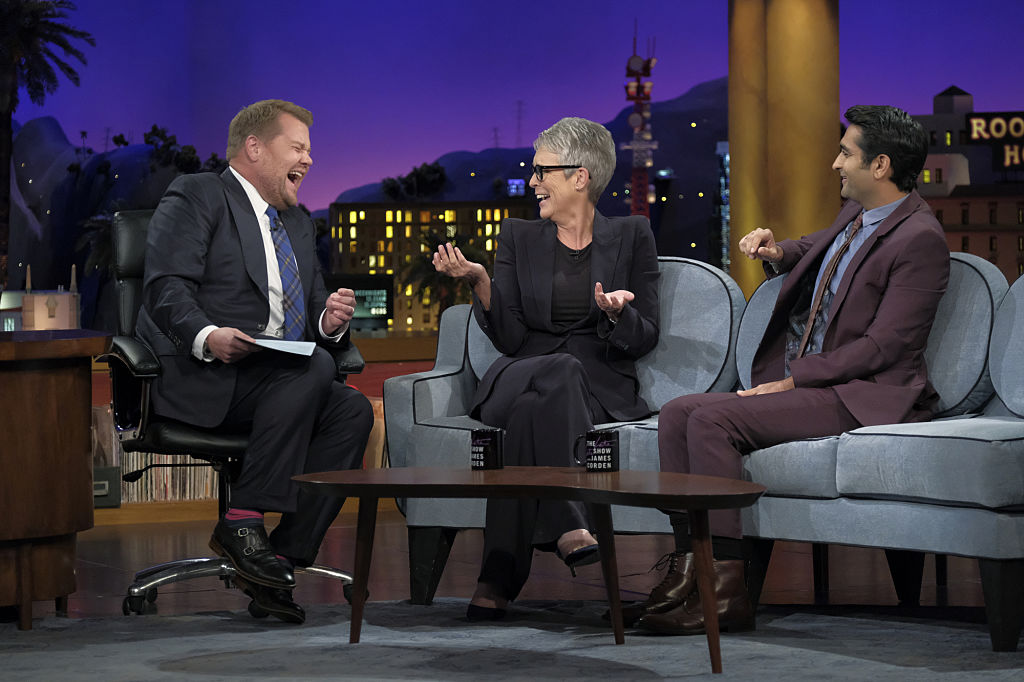 She tells James, "I am impressed by you."
We love seeing these two awesome people really owning an outlook of positivity and compassion, because that's the kind of treatment we would want from others if we were the victims of something like this.
The other guest of the night was Silicon Valley star, Kumail Nanjiani, of course had to chime in with something hilarious.
He insisted that he was going to chime right before James did, but he was busy. "I was going to tweet something right before James, but I was too busy working at the orphanage."
LOL! And while Kumail's joke is funny, he joins in with the other two in defending Kim K, insisting that nobody should be robbed at gunpoint, and we think that's spot on!
Check out the full video of Jamie's awesome support here:
https://www.youtube.com/watch?v=vXtp23sq6SA?feature=oembed