Jaime King looks like a fairy dream garden in this stunning lace and floral gown
This past weekend, the first lady of Los Angeles, Amy Elaine Wakeland, along with Barney's celebrated Glamour Magazine's 2016 Women of the Year. The intimate luncheon radiated girl power, and we wish we could have attended. Jaime King looked ultra feminine in her lace gown, and we were totally stunned.
The fabulous Sin City and Barely Lethal star will also be top-lining the indie feature Bitch next year, which will only prove further what a versatile performer she is. And she always steals the show. Which is why we weren't surprised to see her turning heads at the Glamour event this weekend.
Jaime King looked like a fairy dream garden in this stunning lace gown decorated with tulips.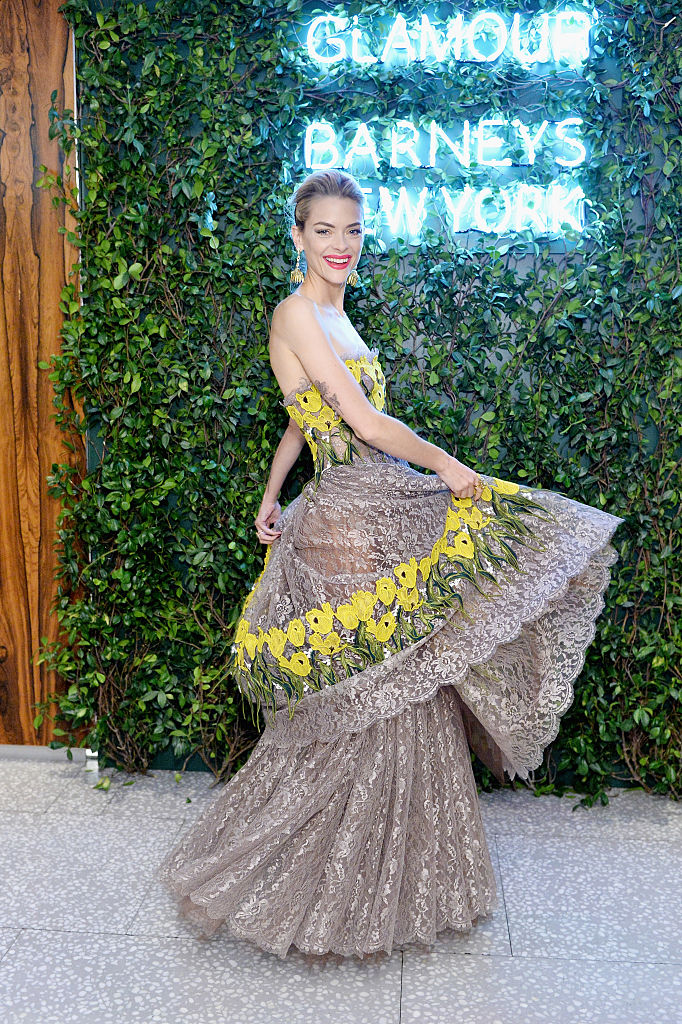 Jaime's gown is made of stunning, silvery lace. To us, it reminds us of the color of fairy dust. The ethereal two-tiered skirt twirls with such a fun energy. And those tulip details are so graphic and fun. She is literally wearing a garden on her skirt.
Tulips decorate the bodice as well, and they make Jaime look like she's a piece of art.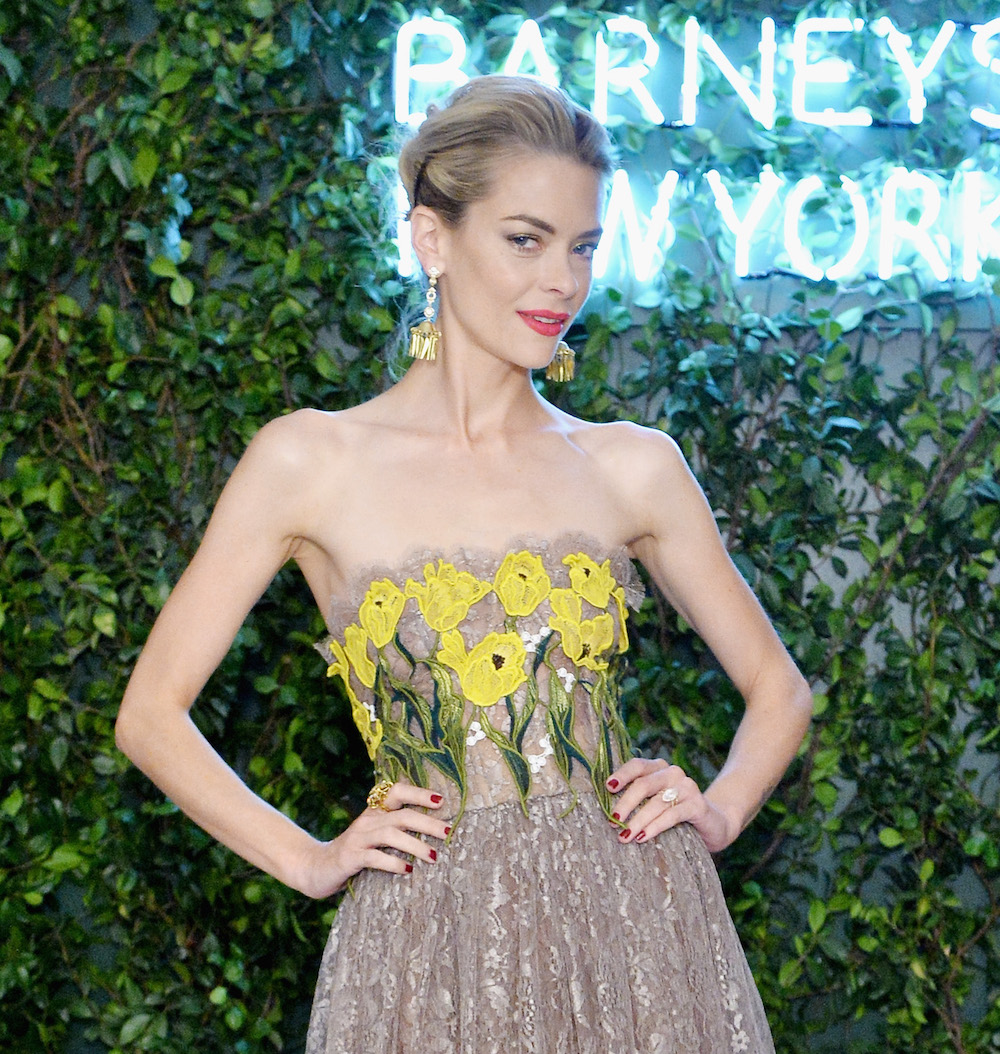 The graphic lines and drape of the flowers remind us of a Van Gogh painting. Jaime's chunky earrings and rings add a dramatic element to the romantic look.
Jaime exudes pure girl power as she chats with Glamour Editor-in-Chief Cindi Leive.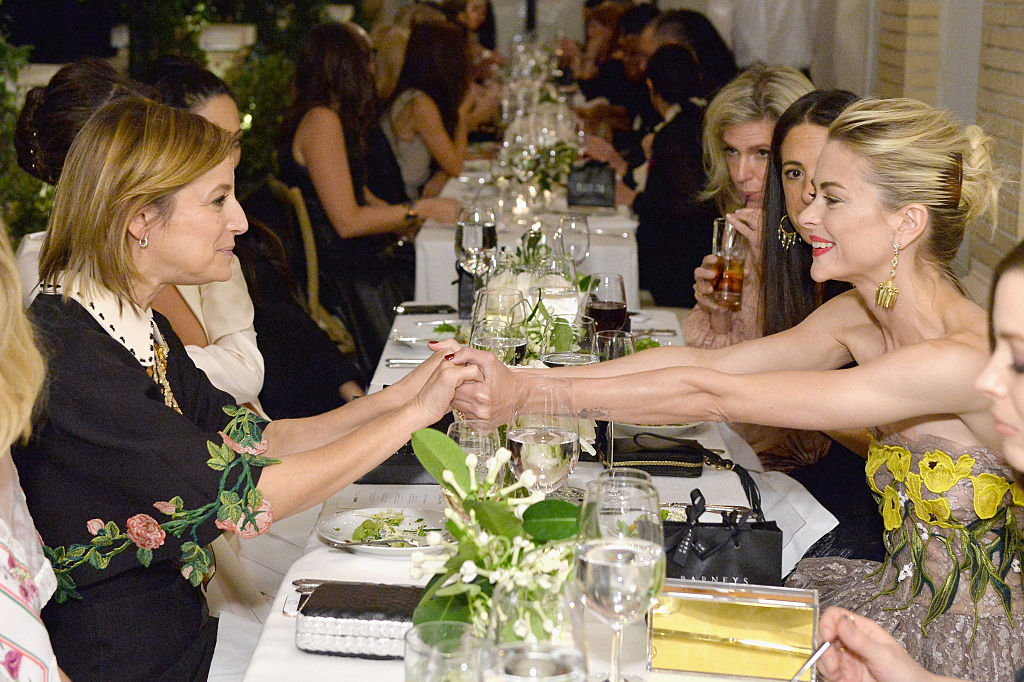 Plus, notice that Cindi's floral detail on her sleeve totally complements Jaime's gown!
Jaime definitely brings a magical element to the party with her gorgeous gown.
Since she is clearly a fairy queen, we hope Jaime can lend us some of her pixie dust.