James Marsden brought his son to the SAG Awards, and twin alert!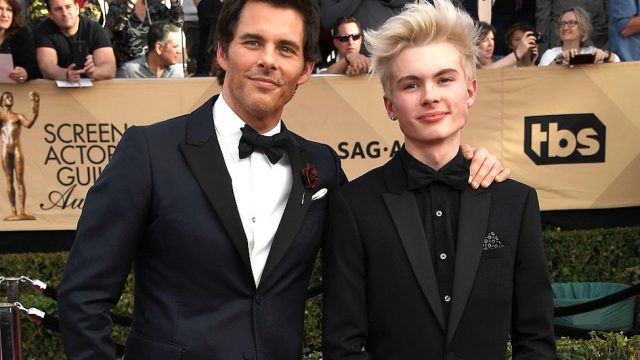 All of us who were watching Westworld had a small crush on Teddy Flood. So obviously, we were thrilled to see that actor James Marsden was at the SAG Awards with the perfect date — his son, Jack. Since we were loving Marsden back when we were much younger (he was in Second Noah and Ally McBeal, after all) we can imagine that teens today probably dig Jack. Why? Well, they could be clones.
Jack, who Marsden had with ex-wife Lisa Linde, shares so many facial features with his father. The one thing that sets him aside? His bleach blonde hair. Just look for yourself.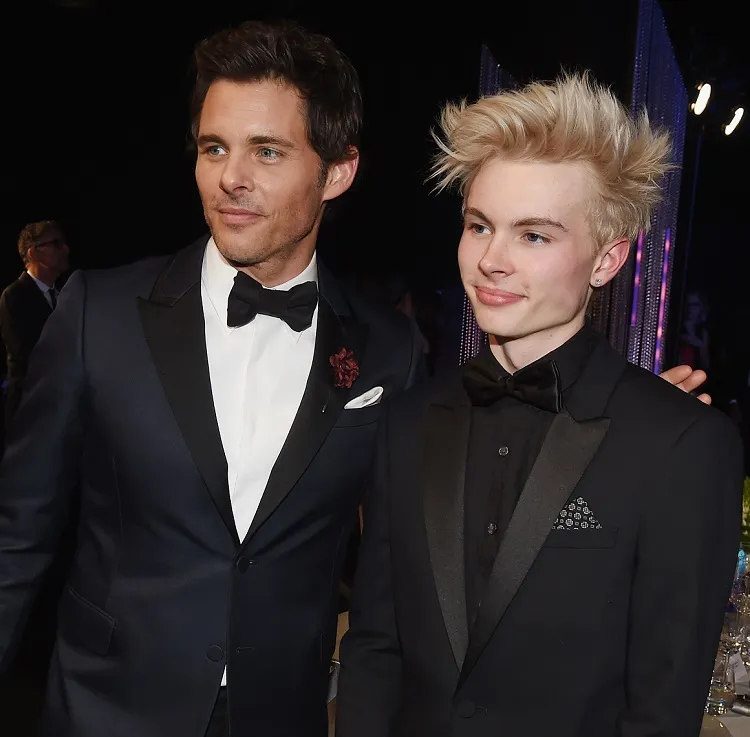 This kid actually has a pretty impressive mane. In fact, he'd fit right into a boy band. And that's a compliment — and important, especially since Jack sees himself getting involved with that industry someday.
"I'm going to try to do music," he said to E! News
Jack was the sole Marsden boy for awhile, but James Marsden recently fathered a boy named William Luca Costa-Marsden with Rose Costa. William is currently a 2-year-old. Marsden and Linde also have a daughter together, named Mary, who was born in 2005.
When asked, Marsden had nothing but glowing words to say about his teenage son.
"He doesn't need much advice," Marsden said to E! "I actually go to him for advice. He's got his head on straight."
Marsden is currently rumored to be dating singer Edei, who could probably give his son Jack a few tips about the music business.
Then again, Marsden himself has quite the voice. We definitely can't forget about past moments like this:
https://www.youtube.com/watch?v=45eD-JzGZ5I?feature=oembed
For fans of Westworld, there's good news and bad news. The good news is that the series has officially been renewed for another season, in which we'll hopefully see more of Marsden. The bad news? It'll probably take awhile. Creator Jonathan Nolan said that the series will return in 2018, and fans speculate that it'll be a fall release.