James Franco has finally opened up about his past substance abuse issues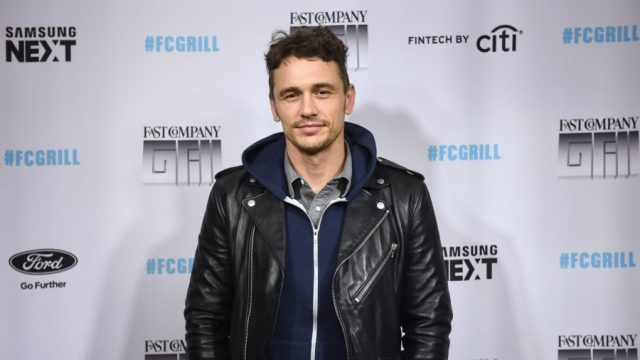 Any time a celebrity or public figure uses their platform to speak candidly about stigmatized issues, we applaud. And in a new interview with Out Magazine, James Franco revealed he battled depression and addiction during his teenage years — and is luckily now in a much better place.
Though Franco has admitted that he was drug-free in the past, he has never opened up specifically about his substance abuse issues until now. In the interview, Franco shed light on his struggles, and we're so proud of him for being so honest about this difficult part of his life.
"I have a very addictive personality," he told Out. When I was a teenager I got over certain addictions, and that's when I started acting, at age 17. I really threw myself into it, and that became everything, to the point where I didn't even socialize."
But then, when he was 27, he began battling another mental health issue, revealing that he struggled with depression.
"At age 27, I realized, Man, I'm so depressed. On the surface my life seems pretty good — I have a career and everything — but I feel isolated and lonely. So then I threw myself into school, but again it was just this sort of running, running, running."
Franco noted that, after realizing his patterns and tendencies, he's taken active steps to break the cycle. He says he's taken up surfing and hip-hop lessons recently, revealing that he finds both hobbies therapeutic.
"It's a kind of therapy for me. I've started a new chapter of my life. I was very work-addicted, and addicted to other things — not substances, I got over that a long time ago — but I've recently changed my life, and this is part of my therapy."
https://www.instagram.com/p/BEtw84pJnvR
It seems as though Franco is doing better these days, and we wish him continued health and happiness in the years to come. Having candidt conversations about mental health  and substance abuse issues only helps to make those struggling feel less alone, so we're thankful for his honesty.
Franco's next project is the HBO drama series The Deuce, which premieres on September 10th.