James Franco was snubbed by the 2018 Oscars, but the sexual misconduct allegations probably had nothing to do with it
All eyes are on the 2018 Oscars nominations (announced on January 23rd) — in no small part because of the recent sexual misconduct allegations against many of the most powerful men in Hollywood. And it seems James Franco, who won a Golden Globe for his role in The Disaster Artist, and was nominated for a SAG Award for the same performance, was snubbed for a 2018 Oscar. But the snub may not have anything to do with the current allegations against him (though there's no way we can know for sure).
Franco's film, which he also directed and produced, received much critical acclaim, but that acclaim has since been marred by the fact that five women came forward with harassment claims against him. In light of the accusations, Franco was a no-show at the Critics' Choice Awards, though he ended up winning Best Actor in a Comedy. He did appear at the SAG Awards, though he didn't win and kept a low profile. Many have since wondered if the accusations would affect his chances for an Oscar nomination.
Especially because SAG nominations are often solid predictors of who will get nominated by the Academy.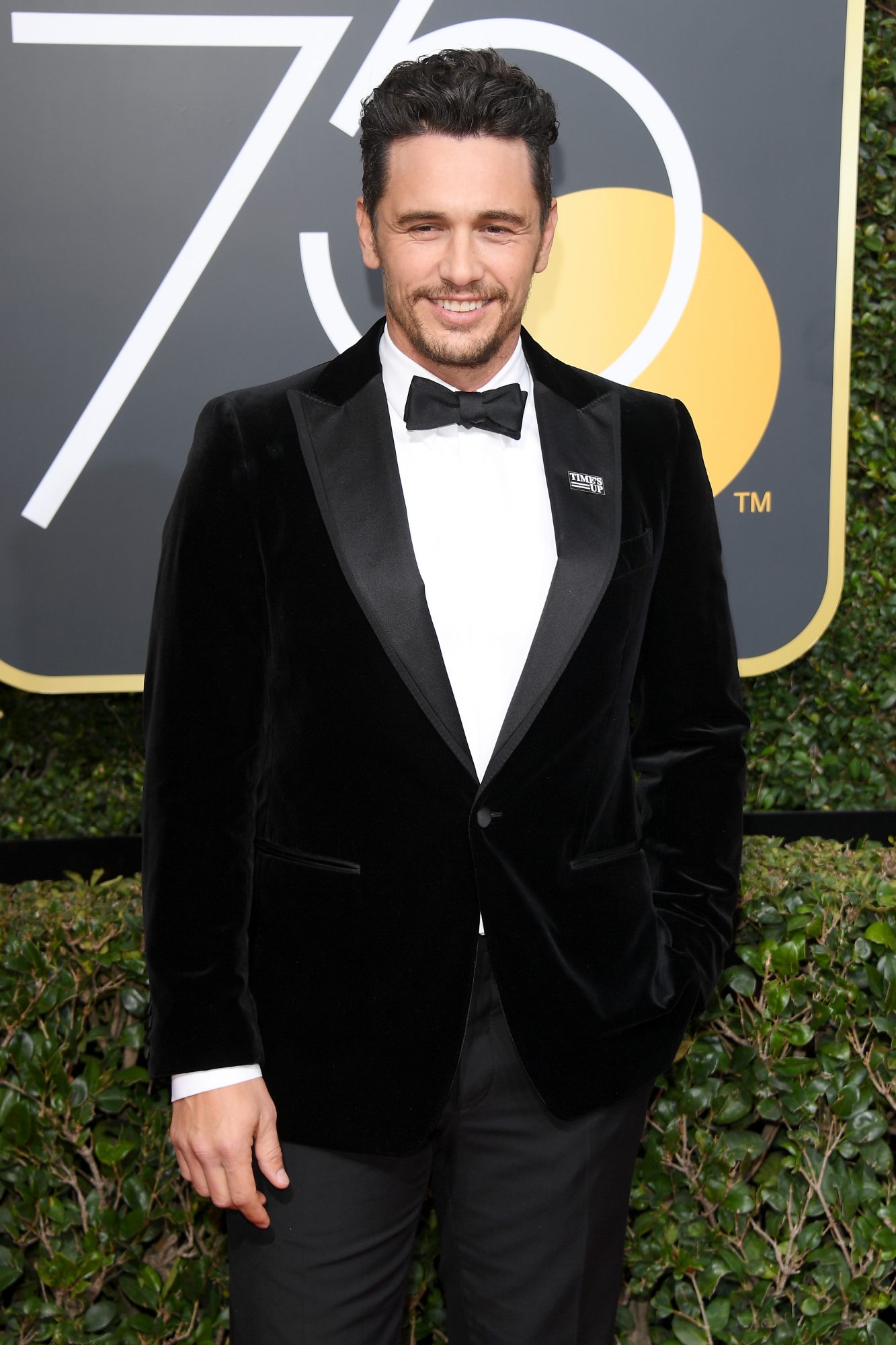 Though The Disaster Artist did nab one nomination for Best Adapted Screenplay, Franco wasn't nominated for Best Actor in a Leading Role — despite the fact that he seemed like a shoe-in prior to his sexual misconduct allegations.
But as much as we might like to think the snub was due to the claims of sexual misconduct/the fact that Hollywood is finally waking up to systemic abuses in the industry, we also have to consider the fact that Gary Oldman was nominated for Best Actor for his role in The Darkest Hour. Oldman has had allegations of physical abuse leveled against him in the past, and has defended known bigots like Mel Gibson — while making several offensive and discriminatory comments toward Jewish people and women.
People of Twitter were swift to call out the hypocrisy. false false
The 90th Academy Awards will air live on March 4th, and only time will tell how the Academy will vote.