James Franco was a no-show at the 2018 Critics' Choice Awards amid sexual misconduct allegations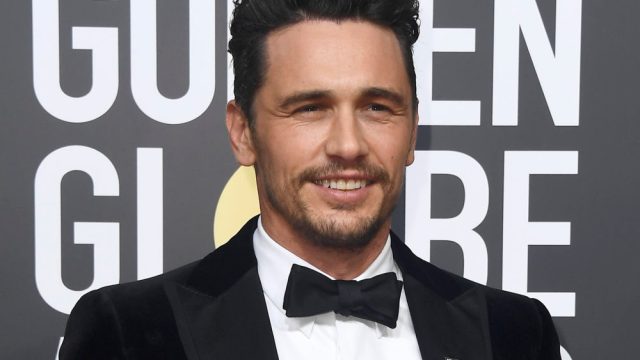 The 2018 Critics' Choice Awards aired Thursday, January 11th, and despite his two nominations and win for Best Actor in a Comedy, James Franco was a no-show. The absence takes place amid several sexual misconduct allegations leveled against him, many of which came to light after he wore a "Time's Up" pin at the 2018 Golden Globes.
Franco won the Critics' Choice Award for his role in The Disaster Artist, in which he portrayed real-life director Tommy Wiseau. He also won the Golden Globe for Best Actor in a Comedy for the same role. Since his Golden Globe win, five women have come forward to accuse the actor of sexually inappropriate behavior.
According to People.com, a source close to Franco reported that the actor is currently in a "bad place" due to the allegations. The source said,
"He's in a really bad place, so bad that he changed his phone number. His close friends are trying to be there for him but it's been hard — he's only talking to a select group of people. For now, he's just hiding out."
Franco addressed the situation on January 10th's Late Night with Seth Meyers. He stated that the few tweets he read from his accusers were not accurate claims, but he respects the women for speaking up.
https://www.youtube.com/watch?v=nRJuIrO9GaU?feature=oembed
Franco has also been nominated for Best Male Lead at the upcoming Independent Spirit Awards on March 3rd. Whether or not he will attend is up in the air at this time.
As always, we support and stand with the women who have come forward with their stories. We hope that while Franco is "hiding out," he'll reflect on his actions and perhaps step back into the spotlight with a more constructive take on the situation.