James Franco opened up about what it was like directing Maggie Gyllenhaal in sex scenes for "The Deuce"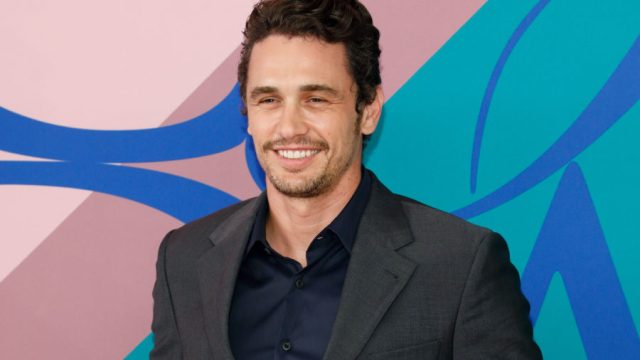 Though he's primarily known for his acting, James Franco has stepped behind the camera to direct a slew of films and TV shows. And he just opened up about what it was like directing his The Deuce costar Maggie Gyllenhaal in sex scenes.
Sex scenes can be awkward for even the most seasoned actors and directors, but Franco (who is also executive producing and starring in the forthcoming HBO drama series about twin brothers attempting to break into the porn industry in the 1970s), praised Gyllenhaal for handling it all like a total pro.
"I had to direct sex scenes in The Deuce and …whooo, it was interesting." he said in an interview with Out Magazine. I have to say. Maggie Gyllenhaal, in addition to being just an incredible actress, is fearless, and she really led the charge with how she handled the sex scenes and how she handled herself, and really set the template for everyone else. If I didn't have someone like her, I think it would have been really, really hard to engage in those scenes, but she just made it so easy. She's fearless."
Maggie sounds like a total PRO! (She's also co-producing the series, fyi).
Franco also said he has found a real love in directing, noting, "I've got to say, of all the things that I've done, and I've done a lot, the actual process of directing is the most fun, because you're in the middle of all these different creative people." https://www.youtube.com/watch?v=pGomupAJBxo
So far, Franco has directed two episodes of the series, and we genuinely CANNOT WAIT to see the fruits of his labor. The subject matter is apparently often dark and heavy, but with a crew this talented, we're fairly confident it will be epic.
The Deuce airs on HBO on September 10th!