James Franco is returning to his HBO show, despite the ongoing sexual misconduct allegations against him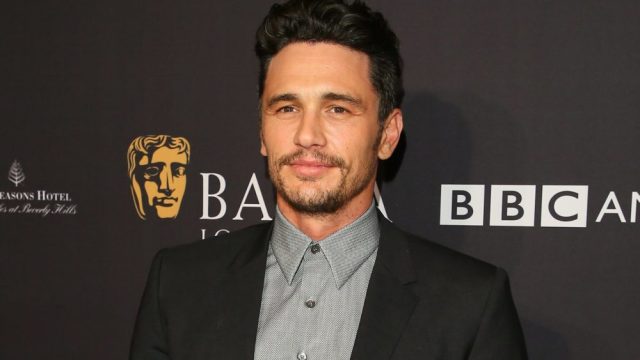 James Franco may have been a no-show at the 2018 Critics' Choice Awards, but it seems the allegations of sexual misconduct and abuse of power against the actor won't keep him from his HBO drama The Deuce. Which is to say, writer Megan Abbott confirmed at the Writers Guild Awards over the weekend that James Franco will be showing up for The Deuce Season 2.
The news arrives via Entertainment Tonight and in the wake of James Franco facing public accusations of inappropriate behavior since early January when two actresses who'd worked with him in the past posted about their experiences. Sarah Tither-Kaplan said Franco had pushed her to do more nudity in a project than she had agreed to do and Violet Paley said he'd tried to make her perform oral sex on him and made sexual advances toward two 17-year-olds.
The Los Angeles Times later detailed accusations of misconduct from five women. Franco denied the allegations but said he "[supports] people coming out and being able to have a voice because they didn't have a voice for so long."
https://www.youtube.com/watch?v=Zjm32SJMqw4?feature=oembed
Franco is an executive producer on The Deuce.
The show is about the New York mob working out of Times Square in the '70s, and features Franco as mob-tied twins Vincent and Frankie Martino. The details of his involvement in Season 2 aren't clear yet. Though others accused of abuse in recent months, like Kevin Spacey, have been cut from their projects as a way to hold them accountable for their actions, it doesn't look like that will be the case with Franco.
Back when the news first broke about Franco's alleged misconduct, Deuce co-creator and executive producer David Simon released a statement saying he had checked with cast and crew and found no evidence of wrongdoing on their set.
"We have no complainant or complaint or any awareness of any incident of concern involving Mr. Franco. Nor has HBO been approached with any complaint," Simon told Variety. "In our experience, he was entirely professional as an actor, director, and producer.
Of course, citing no sign of wrongdoing in his personal experience ignores the voices of the other women who spoke out.
Franco's been laying low since his Golden Globes Best Actor win and might not be making any waves at the Oscars, since he wasn't nominated for The Disaster Artist. Will The Deuce face a similar backlash? We'll have to wait and see.