James Corden and Zooey Deschanel's take on "Endless Love" will have you giggling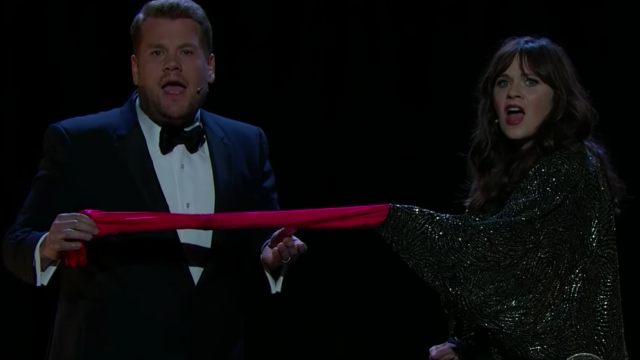 "And I, I want to share all this glo-ove with you!"James Corden, host of the Late Late Show belted out in unison with Grammy-winner, actress, and love of our collective life, Zooey Deschanel. Deschanel and Corden sang a heartfelt tribute to the 1981 Lionel Richie and Diana Ross duet, "Endless Love." But in comedic fashion, Deschanel and Corden altered the famous lyrics to "Endless Glove," and while singing, Corden attempted to pull a never-ending glove from the New Girl actress' sleeve.
The rendition is ~ hauntingly beautiful and truly romantic ~. Corden and Deschanel sing with a passion only a loving glove wearer could know. Check out the performance below.
Deschanel visited the Late Late Show last night to promote her new movie Trolls, which is released on November 4th. Deschanel plays Bridget in the upcoming film, who Deschanel admitted, "isn't a troll. She's a Bergen, but a good Bergen." She explained, "She kind of saves the trolls from the predicament."
Corden, who also provided his voice to the film, shared a similar experience with Deschanel during the production. Both actors had to sing in front of fellow cast member, Justin Timberlake.
Deschanel explained in her interview, that on top of having to sing a Lionel Richie song for her part in Trolls, she also had to record a rap as part of her performance for, "I'm Coming Out" by Diana Ross.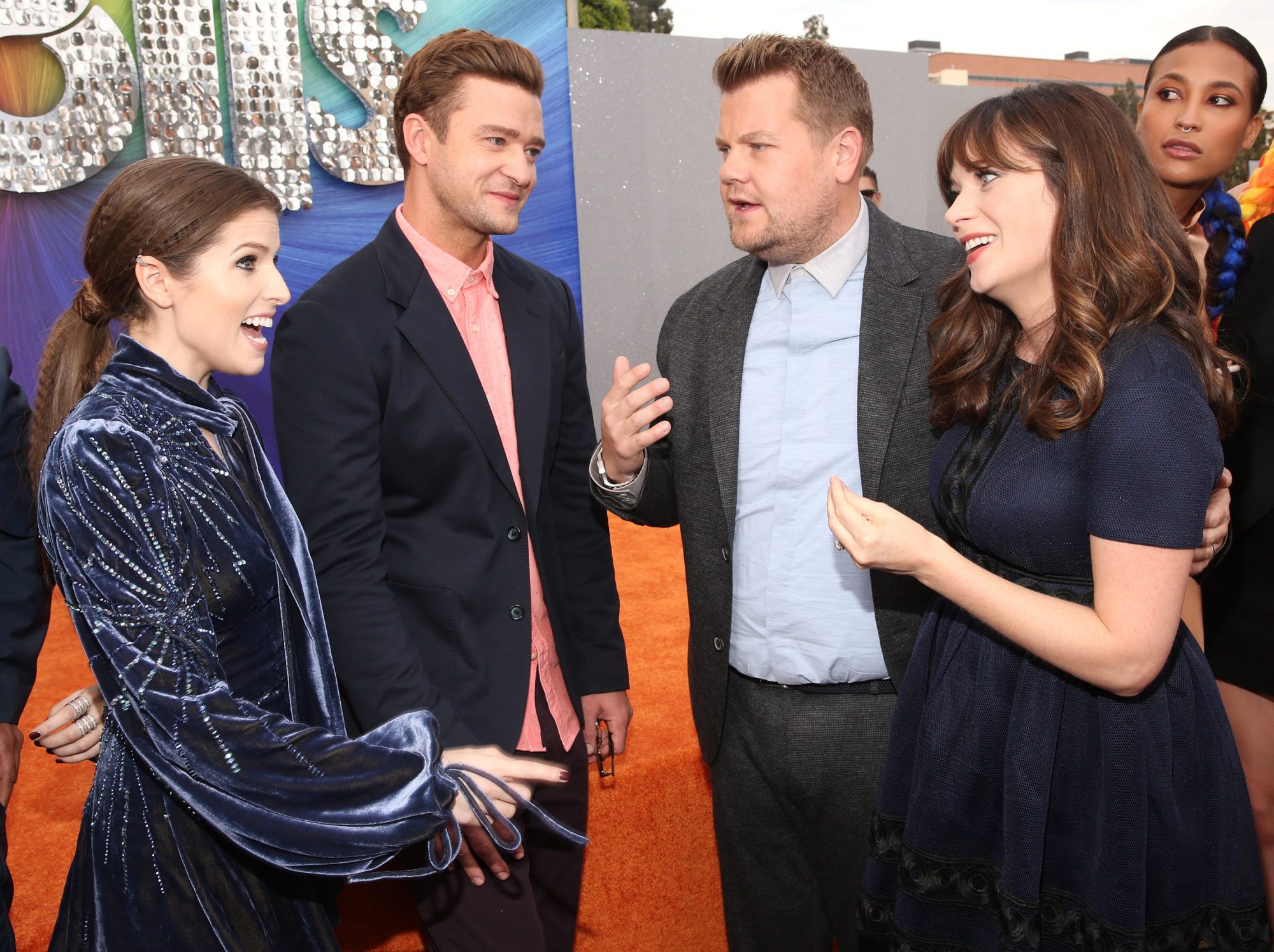 "I didn't realize that the rap was supposed to be me rapping," Deschanel said. "Justin Timberlake is there and he's like, 'So do you want to take a minute to go over it?' I'm like, 'Hell, yes.'"
She told Corden she listened to the rap "about 20,000 times" before recording. Which we totally get, girl.
"Did you at any point feel like you were a new member of NSYNC?" Corden asked. "Yes!" Deschanel yelled excitedly. Imagine that revival. NSYNC and Zooey Deschanel with their hit "Endless Glove" playing on a top 40 station near you. We're ready for it.