James Corden's Ryan Gosling impression is savage, and LOL forever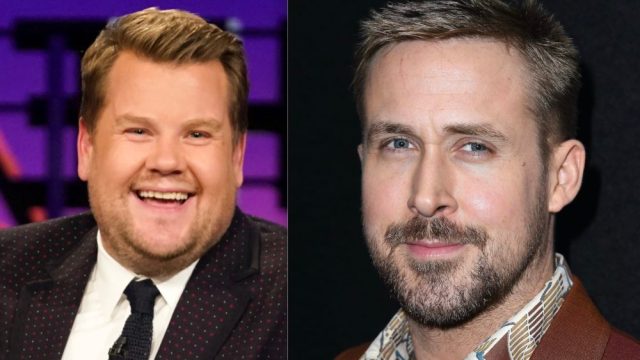 We all know that James Corden is a multitalented man: he can sing, act, and casually chit-chat with A-listers like it ain't no thang. But Corden can add another talent to his impressive resumé: impersonating Ryan Gosling—and said impression is savage. In a December 18th segment of The Late Late Show called "22 Musicals in 12 Minutes," Corden teamed up with the stars of Mary Poppins Returns, Lin Manuel Miranda and Emily Blunt, to bring audiences a roll call of our favorite musicals—one of which was La La Land.
Corden sat at the piano (with a hair extension and emo attitude) singing, "City of stars, are you shining just for me?"
The impression is both spot-on and sassy, and we have a feeling the Oscar-nominated Gosling might have a thing or two to say about it. Check it out at about 1:42:
https://www.youtube.com/watch?v=a_TvKH-qEJk?start=139&feature=oembed
Corden also pulls off an amazing Kermit the Frog (although Kermit didn't think so), made a stellar Tracy Turnblad from Hairspray, and even reprised his role alongside Blunt as The Baker and the Baker's Wife from Into the Woods.  But, like, that Ryan Gosling impression tho—we're still not over it.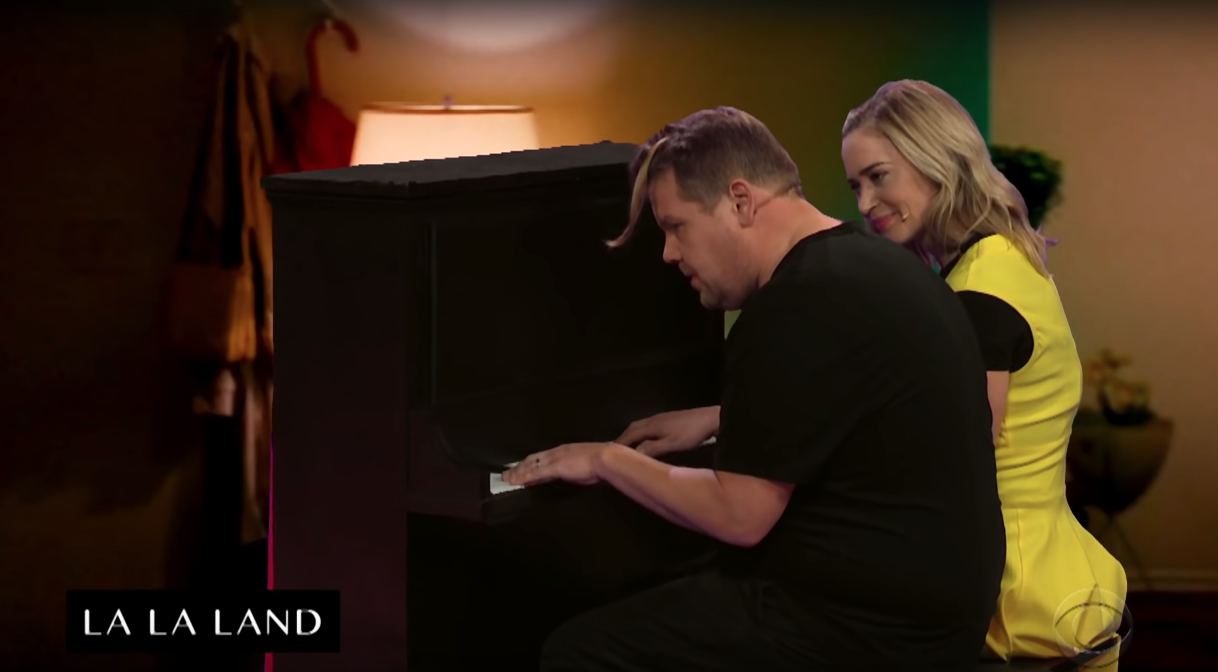 If there's ever a La La Land sequel and Gosling can't make the shoot, we officially think Corden will make a stellar stand-in.