James Corden reveals that "Carpool Karaoke" almost didn't happen —until this singer came along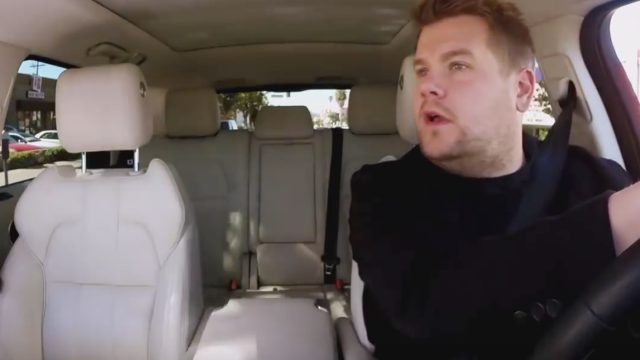 Out of the many, many things that make us happy in this world, Carpool Karaoke is definitely at the top of our lists. We loved when James Corden invited Justin Bieber to ride along with him – not once, but twice. When One Direction got in on the action, it was equally as joyful. Oh – and how could we forget when Adele hopped in the passenger seat? With all these fond memories in mind, it's hard to believe that Carpool Karaoke almost didn't exist… until a certain someone came along.
On The Late Show with Stephen Colbert, James Corden revealed how Carpool Karaokecame to be. Back in England, he was playing a popular character on the BBC sitcom Gavin and Stacey. This then led charity Comic Relief to team up with Corden for their comedy special and that's when he came up with the idea for the late night segment we know and LOVE.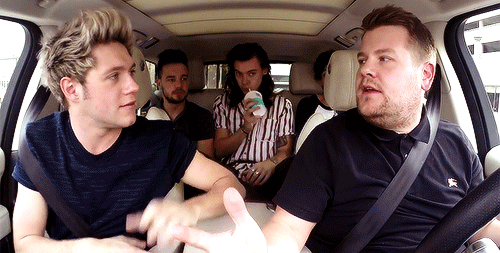 During his time with Comic Relief, Corden thought it would be fun if his character picked singer-songwriter George Michael up from prison so they could work some comedy magic together. They ended up nixing the prison part and James asked, "But what if there's still some fun for me and George to be in the car and we'll sing some Wham songs?"
When he was later working on bits for The Late Late Show, James remembered his George Michael-based idea and proposed they do something similar on the show. "We figure Los Angeles, traffic, car pool lanes, karaoke – that's fun, driving people in a car, singing songs," Corden told Colbert. "Great. People are going to love this." However, no one wanted to participate.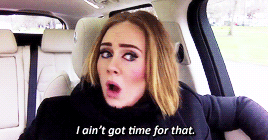 After almost every recording artist imaginable turned James down, he hit gold: Mariah Carey. Once Mariah signed on to Carpool Karaoke, that's when history was made and, since then, the singer's influence has helped make the segment what it is today. https://www.youtube.com/watch?v=z2iwQoKD6mg?list=PLZ1f3amS4y1ffYEhGZDtawaEyRQQu69Bw
"Thank you, Mimi, for the gift that keeps on giving," is now what we're going to whisper every time we watch Carpool Karaoke in the future.