James Corden recreated all our Secret Santa nightmares in this hilarious and horrifying holiday short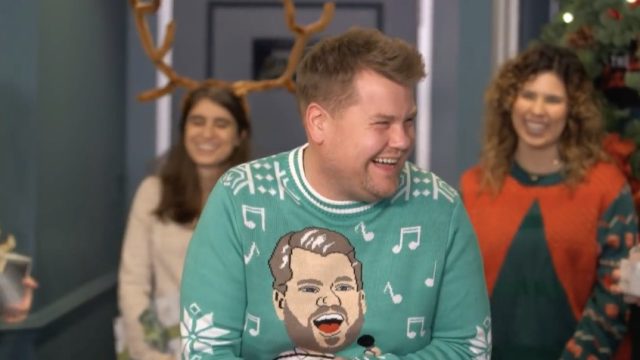 In the lead-up to Christmas, you might have participated in a Secret Sancta at your office, or maybe you're in the middle of one with your friends and family. But regardless of your level of experience, you probably know that getting gifts for others can sometimes be a teensy bit awkward…not to mention painful when people disobey the budget rule! And we just discovered a video clip that illustrates this PERFECTLY.
Dressed in his best Christmas sweater, Corden does the honors of pulling people's names out of a Santa hat at his "office" Secret Santa exchange. And while there was a firm price limit on gifts, it soon becomes clear that not everyone adhered to the rules. Take a look:
https://www.youtube.com/watch?v=RqPEImx77rA?feature=oembed
LOL. We actually feel for Corden so much, as petty as he's being. The fear in his eyes was both palpable and relatable.
But make no mistake: We definitely don't want to discourage you from participatin in a Secret Santa exchange of your own this year.
Despite the inherent awkwardness, they're pretty fun — and it's a nice change of pace from regular gift-giving. You don't have to go big like Snoop Dogg and transform someone's life, because low-key gifts are special, too.
Ever bought gifts from the dollar store? It's actually entirely possible! Or how about Corden's idea of a gift card — because  things like that can make someone's day. And that means a lot.
H/T: Cosmo