James Corden got lost in his own studio, because we all make mistakes
James Cordon, in getting lost in his own studio during the opening segment on The Late Late Show, reminded us that below their dapper appearance, charisma, and charm, late night talk show hosts are just like the rest of us.
It started out innocently enough. One his lovely guests, the actress Lily James, wanted to share in a National Hug Day hug with him. And obviously the host wanted in on that. Who doesn't love a good hug?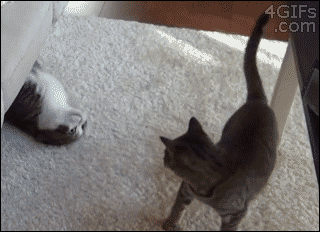 But that's when the trouble began. Cordon went up a few flights of stairs and opened a door, hoping it would be the hallway to his guests' dressing rooms. But it wasn't.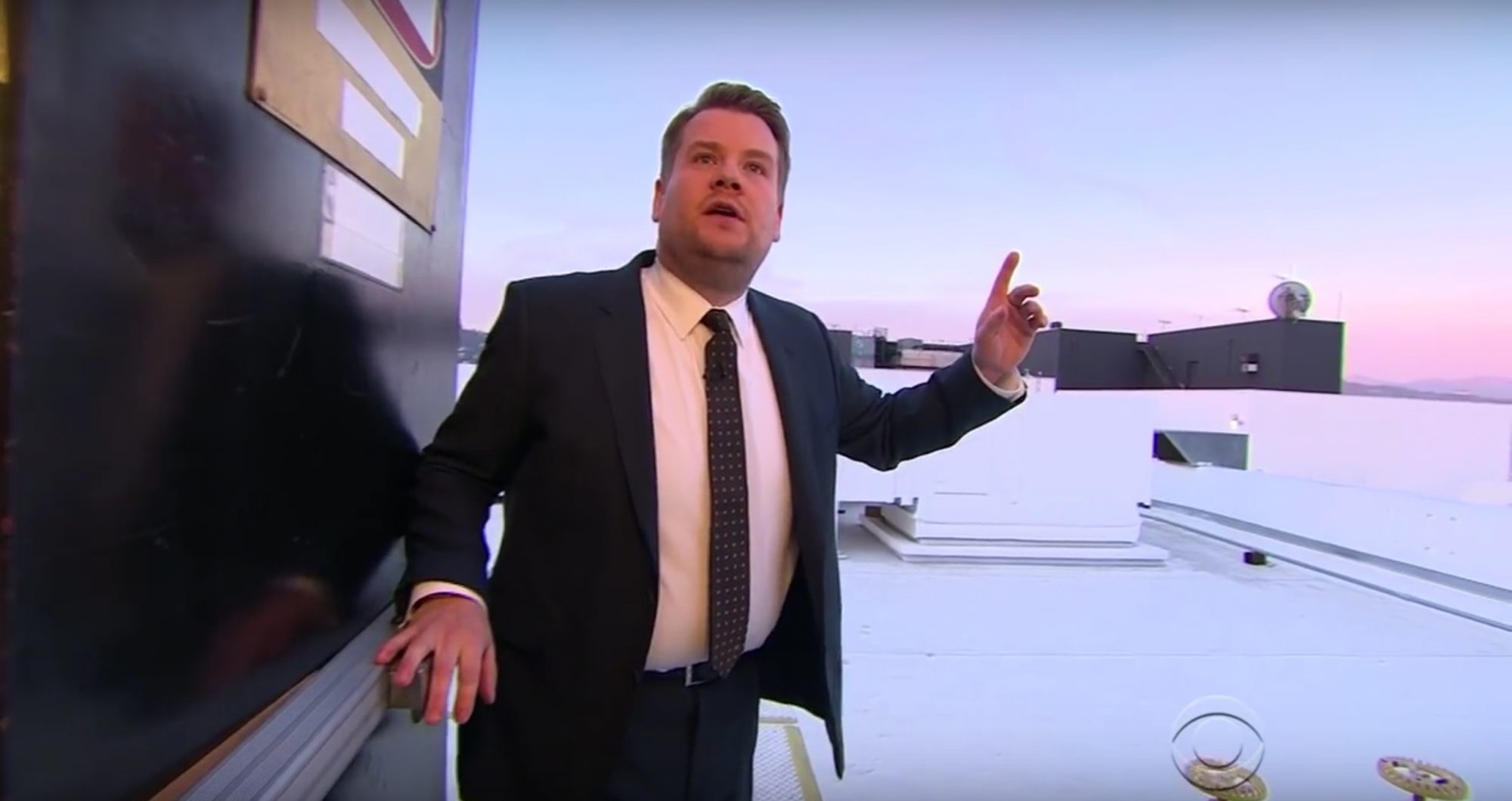 After that, all bets were off. Cordon continuously asked his camera crew for advice on where to go, but nobody seemed to know anything. But, as a good entertainer, he knew the "show must go on" and decided to introduce his guests from his undisclosed hallway location while still looking around for clues to lead him home.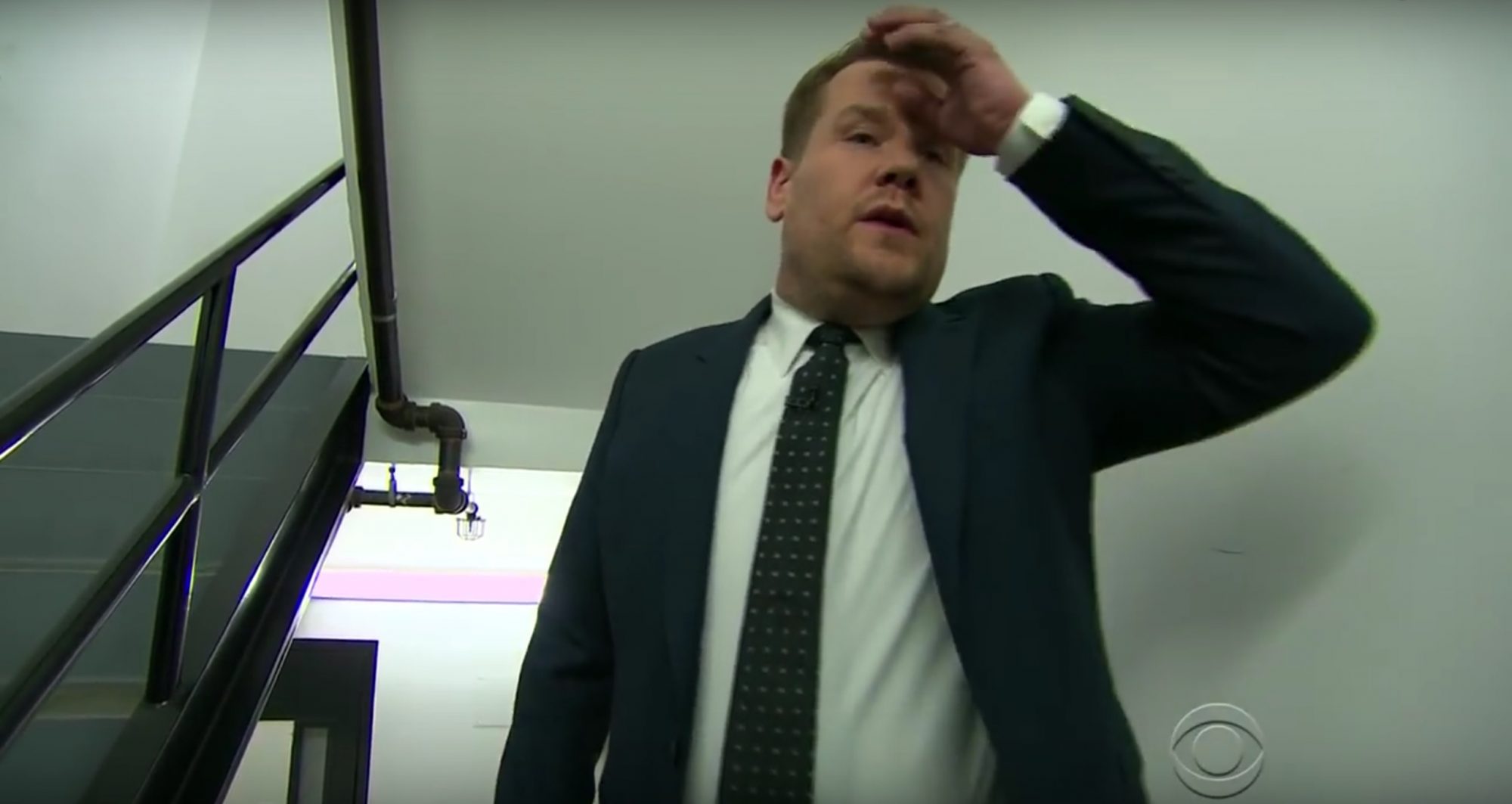 He found his way onto another floor where he wasn't too proud to ask for directions back to his own stage, even attempting to commandeer a random construction vehicle to help him on his quest before getting frustrated continuously complaining that nothing in the studio is real.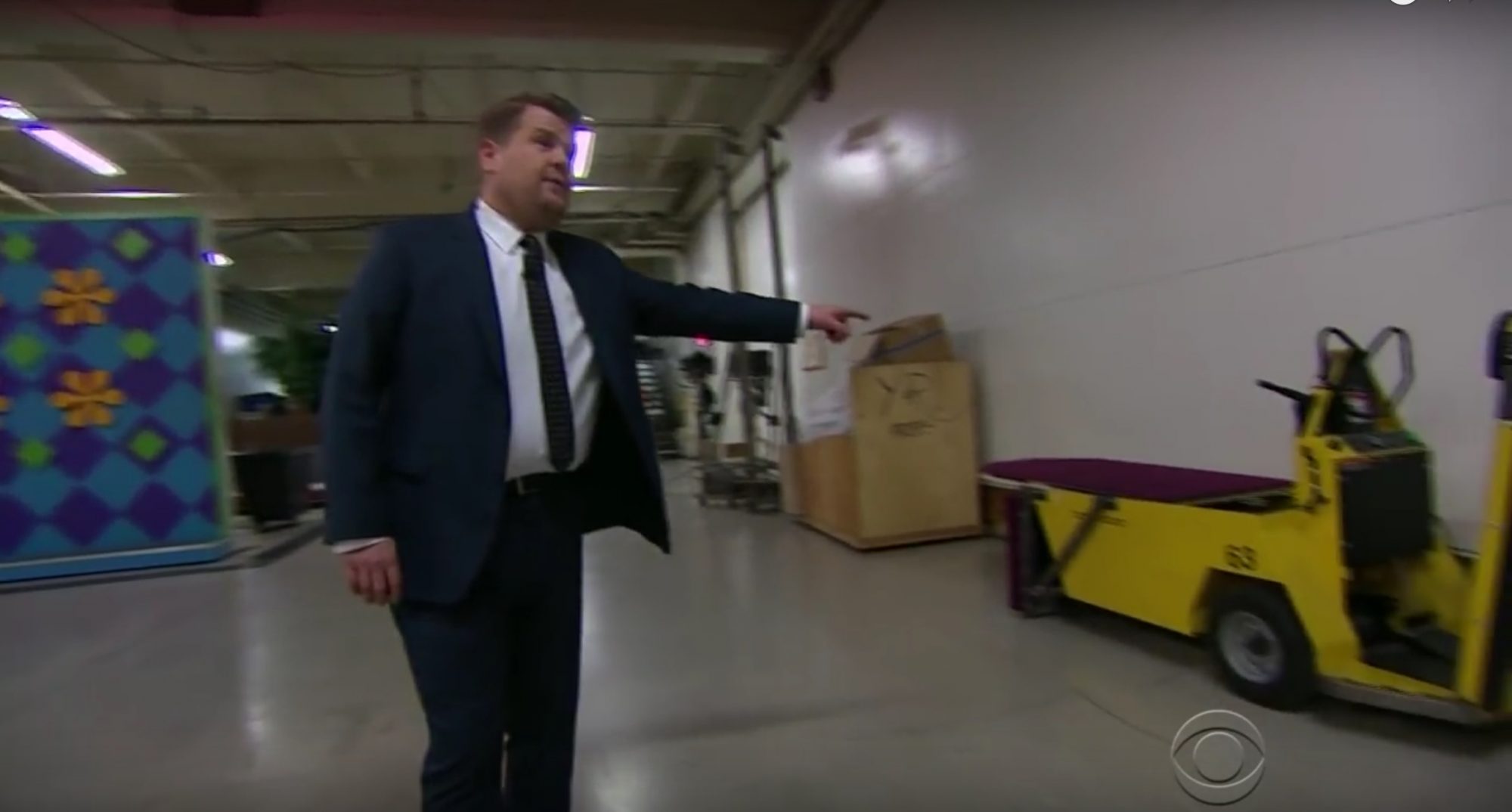 Cordon may have had trouble finding real help back to his stage, but his adventures while lost are very real fun for everybody else watching. Check 'em out for yourself:
(Images via catgifcentral/Tumblr, CBS, CBS, CBS/YouTube)