James Corden and Cindy Crawford brilliantly parodied her 1992 Pepsi commercial
Back in 1992, model and all around amazing human Cindy Crawford appeared in an iconic commercial for Pepsi. The concept was pretty simple and the commercial totally famous, which made it ripe for parody. Add James Corden, and you've got something guaranteed to be hilarious.
While the original commercial features Cindy Crawford getting out of a car and buying a can of Pepsi from a vending machine, James decided to mix it up. What if the vending machine didn't work? And then, what if James showed up wearing the exact same outfit?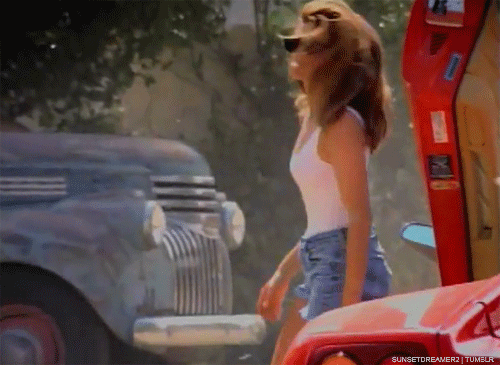 Proving that a white tank top and cutoff shorts can look great on anyone, James appears and snags the Pepsi for himself, mimicking the classic commercial right down to the soundtrack and dialogue from the onlookers.
Before you check out the parody, refresh yourself on the original commercial over here. If one thing's for certain, it's that Cindy Crawford's beauty is timeless, and, even better, she has an amazing sense of humor to match. Watch below!