Jam out to Pharrell's gorgeous original music from "Hidden Figures"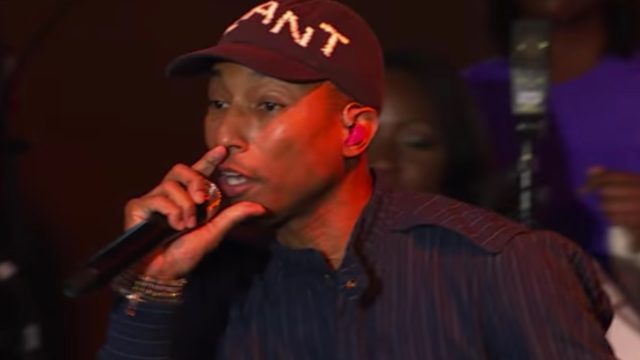 We're already super excited for Hidden Figures, which stars Taraji P. Jensen, Octavia Spencer, and Janelle Monáe and tells the story of the historically overlooked black women working mathematical magic behind the scenes at NASA. Besides this dream team of acting talent, the film also has considerable music chops, with Hans Zimmer scoring the film and none other than Pharrell contributing original music.
Along with soul and gospel singers Lalah Hathaway and Kim Burrell, Pharrell performed a couple of the songs along with a full brass band. The effect is jubilant — which is perfect for a story that's all about triumphing through multiple sexist and racist barriers while doing some of the most brilliant and innovative work of the century.
We're curious to see if these songs give off the whole vibe of the entire soundtrack, or if Pharrell will be sprinkling in some of his more typical modern pop influences in the tracklisting. There's only one thing to do — wait for the film to come out.
Watch the performance below:
https://www.youtube.com/watch?v=OvdY-D4Td0E?feature=oembed