Jam out like Jane Austen (or at least, with her music collection)
When we think of Jane Austen, we think about her novels, those masterpieces of restrained affection and desire. Emma! Sense and Sensibility! And of course, Pride and Prejudice, which brought the world Mr. Darcy and Elizabeth Bennett and one of the best opening statements in a novel of all time.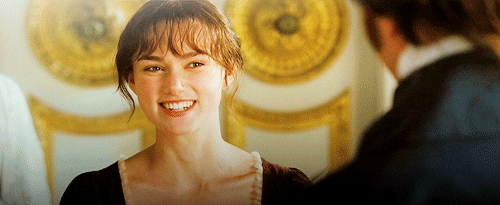 But did you also know that Austen was also a prolific and well-versed music lover? Like many women of her time, Austen was trained in a particular kind of society etiquette, which included learning the piano, singing, and having an appreciation (and deep knowledge) of classical music. Now, the Internet Archive has put together a list of the Austen family's music books — almost 600 pieces of music that were likely pored over by the author when she was writing deeply moving meditations on family and love.
What's perhaps most remarkable is that many of the music books are filled with hand-written transcriptions, including some by the most famous Austen. While surely this isn't a complete look at everything Austen was playing and singing, we can get a sense of her general music taste from what's included in her family's collection. There's this sheaf of keyboard music, both for solo piano and duets; her copy of Dalayrac's "Savage Dance"; and of course, some vocal and keyboard music.
While the transcripts are in pretty good shape all things considered (mainly, centuries of time), for the modern classical music and Austen lover, why not try out the many musical scores and themes from so many film adaptations? (This one's an obvious favorite.) Or, for those of you who are adept with both the voice and the keyboard, maybe you could tackle one of the many, many Jane Austen musical books? However you choose to celebrate Austen through music, know that she would've approved — after all, many of her heroines were both fond of and skilled at playing music, and who doesn't want to be a Jane Austen heroine?