YouTuber Jake Paul is facing backlash for using an inappropriate thumbnail in his latest video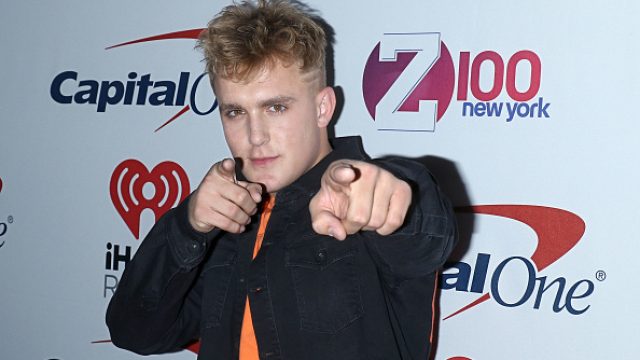 These days, thanks to YouTube, anyone can become famous. The website has provided hours of cat videos, epic fails, and vlogs since its inception. But, unfortunately, YouTube content isn't always good, clean fun. On January 2nd, YouTuber Jake Paul was heavily criticized for using a racy thumbnail in his latest video.
The video was titled "I Lost My Virginity…" but Paul still described the video as "family friendly pg clean." Though Paul later changed it, the original thumbnail was a picture of a woman in her underwear straddling a half-naked man in bed.
Despite the title of the video, the vlog is about Paul's first time skiing. He jokes about the title in the video, saying that he lost his ski virginity. His YouTube channel has nearly 13 million subscribers.
Paul is known primarily for his vlogs, but he has also starred on the Disney Channel show Bizaardvark. In July, Paul's destructive behavior in the L.A. neighborhood where he lived led to his removal from the Disney Channel show.
Paul is 20, but his viewers are much younger, so Twitter users were outraged at his use of the inappropriate thumbnail and provocative title. Even stans of the YouTuber were among those asking him to change the name of the video and the image.
Others condemned Paul for his use of clickbait, requesting that he change the title and thumbnail of the video. Some even called for YouTube to intervene and either demonetize Paul's account or remove his videos.
https://twitter.com/udfredirect/status/948428004618743808
https://twitter.com/udfredirect/status/948320380661493761
Paul's brother, Logan, upset thousands yesterday, January 2nd, when he posted a video of a suicide victim in Japan's "Suicide Forest." Logan later removed the video and issued both written and filmed apologies, but he was heavily criticized.
Many linked the two brothers' inappropriate videos, arguing that YouTube should go to greater lengths to screen content.
false false
YouTube is a public platform, and content creators like the Paul brothers have a duty to make sure that the things the post meet YouTube's content guidelines. We hope that from now on Jake and Logan will think before they post.