PSA: Jake Johnson saved "New Girl" from cancellation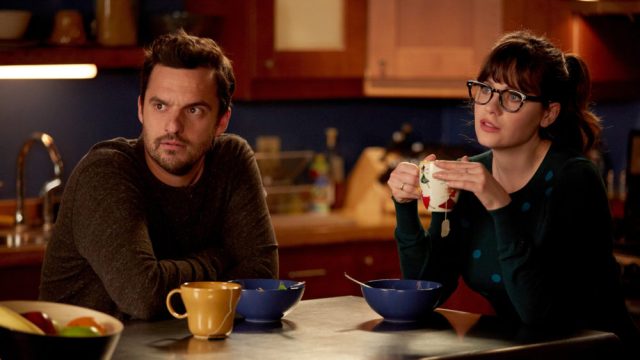 As if we didn't love Nick Miller himself enough already, we now have even more reason to love the actor: Jake Johnson saved New Girl from cancellation, and the story of how he did it is beyond cute.
Since New Girl hadn't been renewed for Season 7 at the time of the Season 6 finale, the team wrote an ender that they hoped would resolve enough storylines: Winston was engaged to Aly, Cece and Schmidt were expecting a baby, and Nick and Jess were not only back together — but in love!
Fans needed just a little more than that, though, and Johnson knew it. And when series creator Liz Meriwether suggested the stars reach out to Fox co-chairs directly and plead for more episodes, Johnson went for it.
"I wrote them and asked for more," he explained to TVLine. "I said, 'I don't think you gave us enough time to finish the show the right way. And I would really appreciate — and I think the fans would appreciate — a final goodbye to these characters.'
So true! He also cited fans' passion for the show, and how rare it is to have people be so into a project after so many years and so many changes.
Fox agreed to Meriwether's exciting proposal: A time jump. A four-year time jump, to be exact. OMG!
The premiere date for seventh and final season of New Girl hasn't been announced yet, but the show is expected to return in spring 2018 — giving us plenty of time to work on our handwritten thank you notes to Jake Johnson.
Because that's a real big, romantic, Nick Miller-style gesture he did for us. *Swoon*