The trailer for Jake Johnson's Netflix film "Win It All" proves he should star in all movies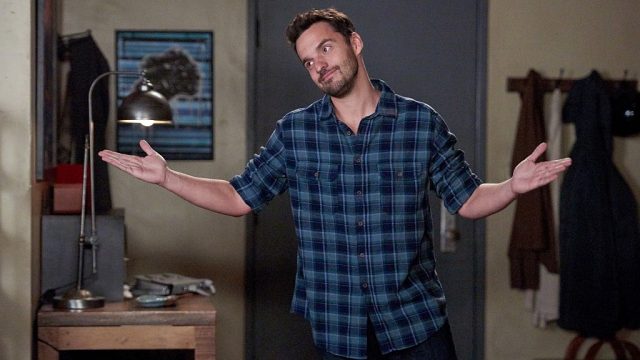 Despite his seemingly packed schedule between starring in, ya know, minor films like Jurassic World and small potatoes shows like New Girl, Jake Johnson had time to star in another movie from the director of Drinking Buddies in his spare time. We're talking about his new movie, Win It All .
Considering we lead reasonably normal lives and can barely find time to brush our teeth twice a day, we're really astounded that Jake Johnson had time to squeeze another film into his schedule. But clearly, there's a special relationship between Jake and director Joe Swanberg, with whom he's not only worked on Drinking Buddies, but also Digging for Fire and the Netflix show Easy.
Win It All looks like a funny but heartwarming movie, and we've got to admit, we're definitely looking forward to it.
When Edward Garrett's (Jake Johnson) friend has to go to prison, he asks Ed to look after a ~mysterious~ duffel bag. Ed quickly realizes it's a bag full of money, and his past as a gambler comes back to mess with his life as he proceeds to lose almost all of it…only to find out his friend is getting out of prison earlier than he expected.
The trailer is equal parts genuine, relatable, hilarious, and over-the-top, and it seems to work really well.
https://www.youtube.com/watch?v=ScKPEIg62eI?feature=oembed
This new Netflix original movie will be released on the streaming platform in a few weeks — April 7th — so we're already planning a romantic date with some wine, popcorn, our couch, and our fave streaming service.