Jake Gyllenhaal was shown a Twitter account that makes fun of his entire life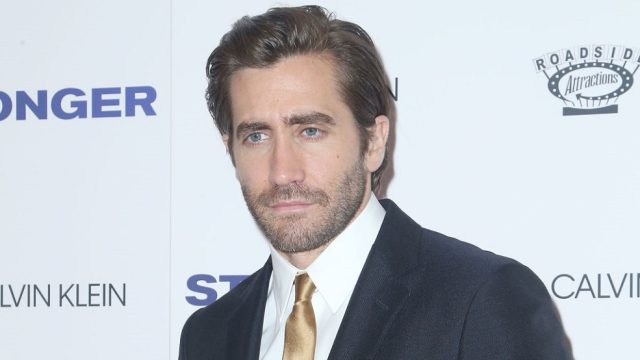 In case you've been tempted to search, just know that Jake Gyllenhaal is not on Twitter. In fact, he's not on most social media sites. But that doesn't mean that there aren't a few great parody sites out there.
Gyllenhaal referred to himself as a "drag and drop kind of guy" while appearing on Conan, saying that he knows computers, but not very well. So, he kind of steers clear from anything more advanced than basic computing.
One of the best accounts out there is @JakeActivities, which happens to showcase funny photos of Gyllenhaal enjoying life.
The actor only recently heard about the website, and let's just say he was pretty into it.
https://www.youtube.com/watch?v=oanBk7rVw44?feature=oembed
One of our favorites is "Jake laughing at his sandwich." As he pointed out, sandwiches are hilarious.
Surprisingly, @JakeActivities is still fairly new. The account launched this March, and currently has over 9,000 followers. Here are a few of our favorite tweets that Conan O'Brien didn't cover.
While it seems out of place, the ferret was part of a sketch that he helped out with on Amy Schumer's show, Inside Amy Schumer.
Because he's such a gentleman.
Feeling a little nostalgic? Just check out the actor promoting Donnie Darko, well over a decade ago.
Hey, sometimes it's just that sunny out. Or, sometimes sunglasses just aren't as good as we thought prior to purchasing them.
While we don't think that the account will inspire Gyllenhaal to start up his own account, at least we know that he somewhat approves. And hey, maybe he checks the account on occasion to double check and see what he's been up to.