Jaime King's pink, patterned, sparkly gown looks like it was made for a high fashion Barbie
If you were looking for some inspiration to spice up your closet, look no further. Because Jaime King's pink, patterned, sparkly gown is just the thing to set you apart from the pack. This incredible outfit looks like it was made for a high fashion Barbie.
Jaime King wore this look to the 16th Annual Chrysalis Butterfly Ball in Los Angeles. The dress she chose was feminine, pink, and covered in teeny tiny flowers. A winning combination for someone who wants to stand out. We all agree that this dress is both interesting and attention-grabbing all at once.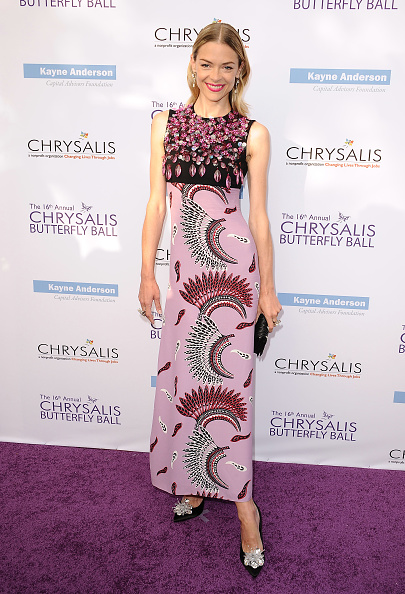 In addition to making Jaime look like a million bucks, the dress itself is super interesting. Just look at the beaded top portion of the garment. There are small stones in the shape of flowers that sparkle while cameras snap. There are also larger stones hanging off the dress.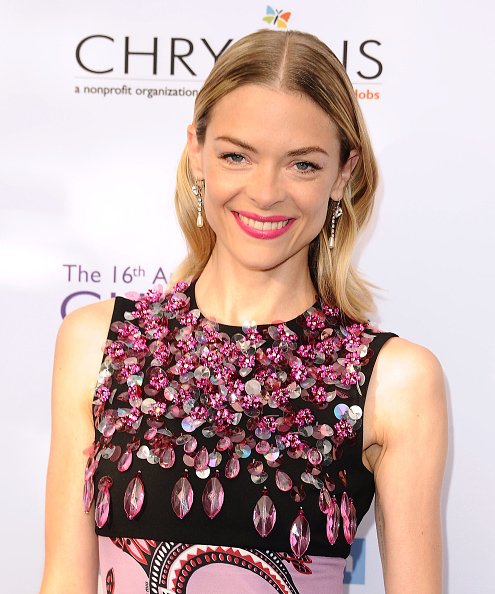 Not to mention the swirling patterns cascading further down the dress. Here's a close-up. (Also, hello, ring!)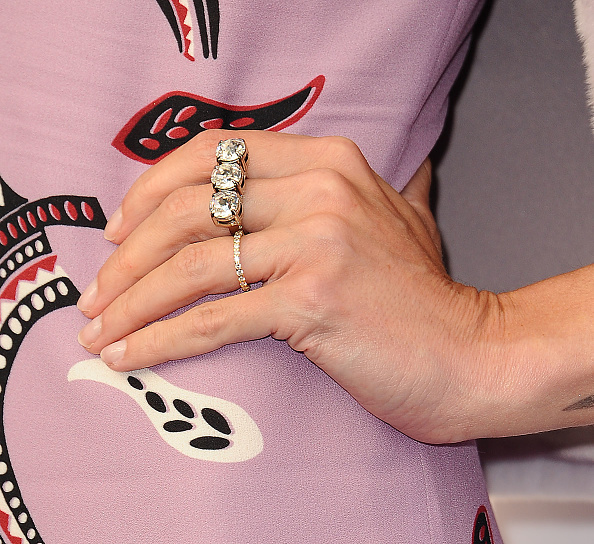 Doesn't Jaime look like this Barbie?!
Everything from the pink and purple hues, all the way down to the sequence on top of the dress match up. Once of the biggest differences is that Jaime brought an unexpected accessory to the red carpet. Los Angeles, especially in June, is known to get pretty hot. Which is why Jaime King's accessory to the event caused us all to audibly gasp.
She brought a COAT!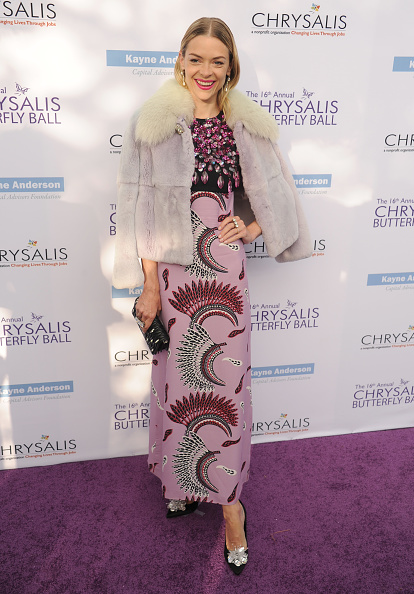 Obviously, the coat was discarded during the photo-op. Sweating off her amazing makeup would not be ideal.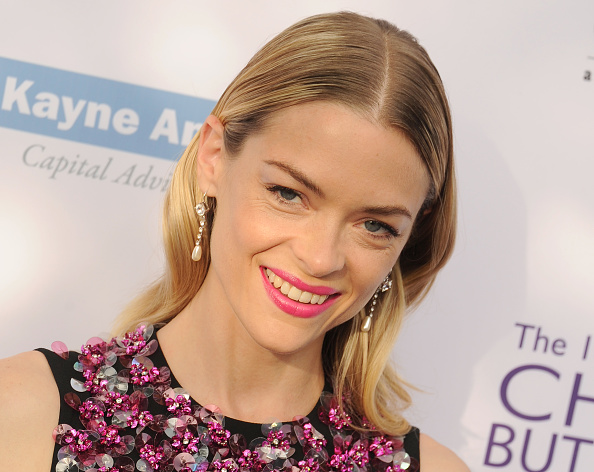 No one wants to see that amazing lipstick get smudged! Luckily, the jacket was long gone and replaced with a powerful red carpet pose. The dress is high fashion and Barbie all at once. WE LOVE IT.