Jaden Smith and Sasha Lane were twinning with huge ponytails at the Louis Vuitton show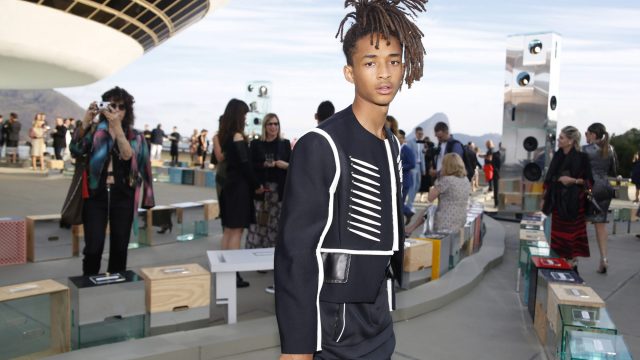 Fact: When two friends are really close, they start to share certain aspects of their style (usually from stealing each other's clothes, but that's a whole other story), and it would seem Jaden Smith and Sasha Lane are no exception. The 18-year-old actor-musician sat front and center at the Louis Vuitton show for the luxury house's Fall 2017 collection at Paris Fashion Week.
But with his and his pal's (~literal~) over-the-top hairstyles, it would seem they stole the show!
The two ultra-talented youngsters fastened their dreadlocks in top-of-the-head ponytails, with Sasha's secured by a lemon yellow scrunchy to complement her jacquard jacket and gold booties. She's been rocking these locks all fashion week long, but we must say this hairstyle combined with this outfit equals pure gold.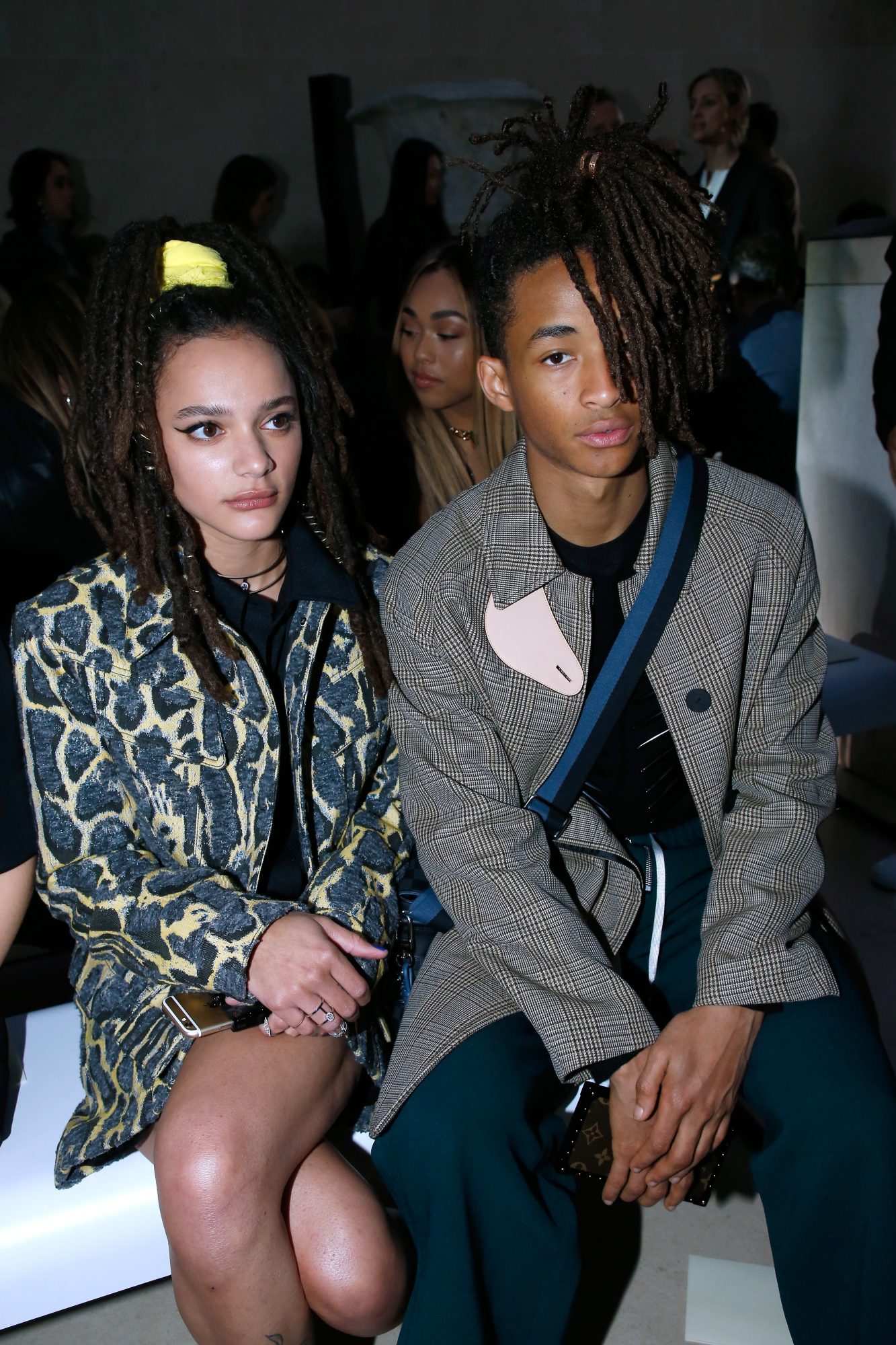 On the flip side, Jaden's ponytail erred into messy-cool territory as a portion of it spilled over to partially cover his face. And, yes, it was hella cool.
Now, this isn't the first time The Karate Kid star has rocked this ponytail. In fact, one might even call it his signature style. But no doubt when his giant ponytail is next to Sasha's giant ponytail, there's most certainly a twice-as-nice effect at play.