Jaden Smith wore a jacket covered in leaves for an awesome cause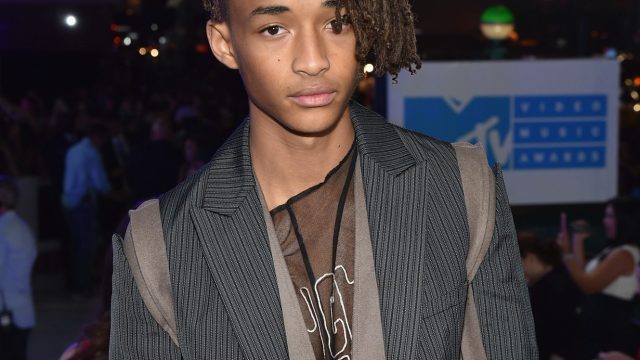 We have to say, the Smith children are pretty impressive. Aside from their talent in music, acting, and modeling, the kids are also blazing the trail for more young people to become aware of environmental issues. And it's no secret that a lot of us look to them for fashion inspo — they're too incredibly stylish not to!
Jaden Smith mixed his environmental consciousness with his sense of style during this past weekend's Environmental Media Association's 26th Annual EMA Awards, where he was awarded the Male EMA Futures Award for his leadership and action in the eco-community.
Decked out in a trench coat covered in leafy designs, Jaden's look was super fitting for the ceremony!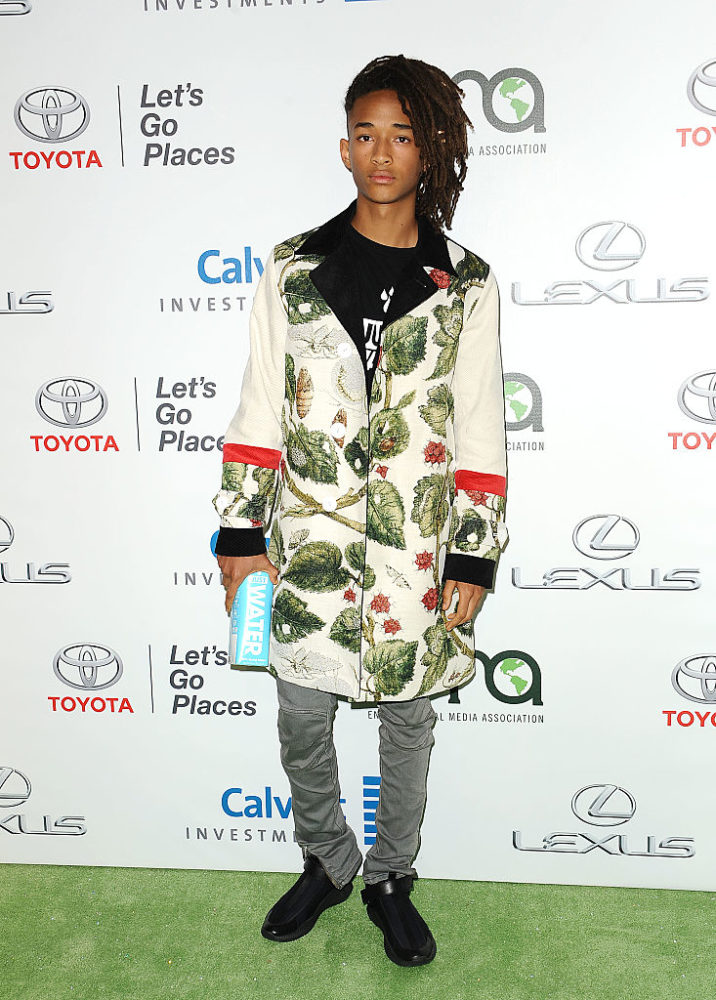 And let's take a closer look at the jacket.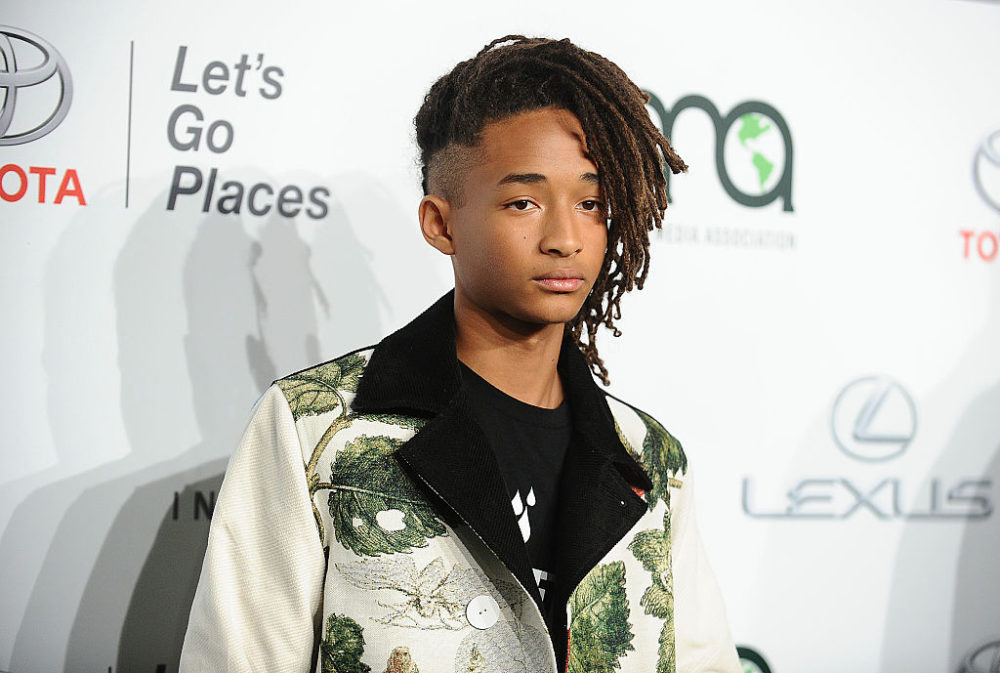 According to E! Online, the annual awards show recognizes those environmental pioneers who work to raise awareness of environmental issues, and Jaden Smith has been doing just that.
Jaden has had a hand in the development of the environmentally conscious brand JUST water, and when asked about his involvement with the brand, he spilled the beans on what attracted him to the movement:
"It's important for everyone to know that you can make a difference no matter what obstacles you think are in your way. After seeing the amount of ocean pollution and the effect it was having on marine wildlife, I couldn't stand there and do nothing about it — I knew I had to take action."
Here's Jaden with the rest of the Smith clan at the awards ceremony.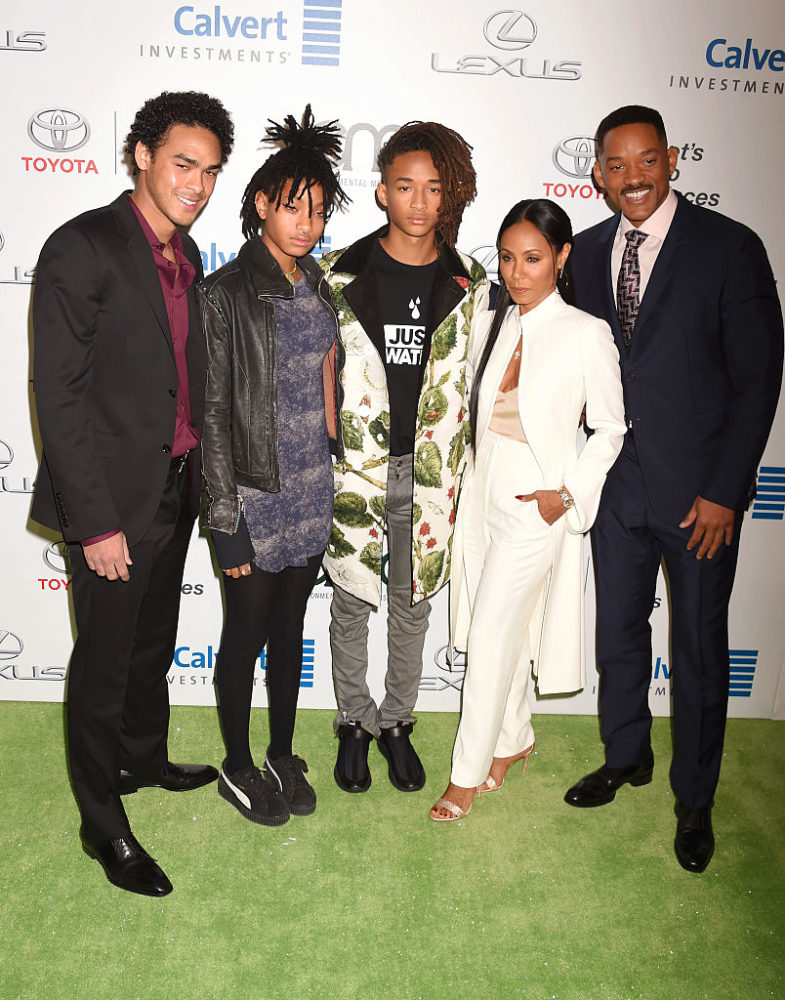 The President of EMA Debbie Levin also shared how excited the organization was to honor Jaden:
"We are so honored to be able to share with the global public this inspiring young voice for environmental issues and sustainability. Jaden is a true activist and role model that can authentically lead his generation to a more thoughtful and conscious future."
Very cool! This definitely inspires us to get out there and make a change!