Jade and Tanner from "Bachelor in Paradise" are having a baby!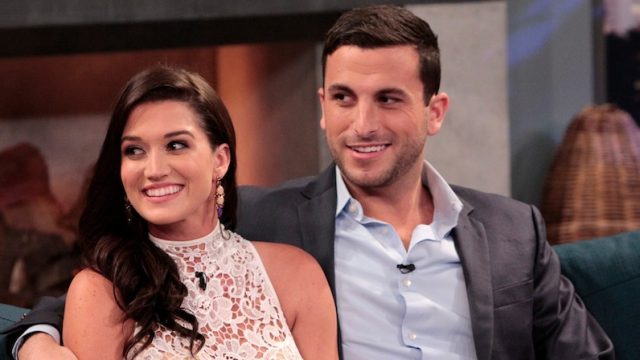 It's hard not to sound gushy when two of your favorite reality stars decide to follow up their marriage with having a baby together, buuuuut we're not gonna worry about our level of lovey-doveyness! In an interview with In Touch magazine, Bachelor in Paradise stars Jade and Tanner revealed they're having a baby, and we couldn't be happier for them.
These two lovebirds met and got engaged on Season 2 of Bachelor in Paradise and were married last year. Jade revealed that they discovered the  exciting news by taking a home-pregnancy test, and she's due this September. So there's lots of planning to do!
And Jade has already started thinking about how she wants to bring their child into the world. "If the pregnancy is low-risk, I would love to have an at-home water birth, but Tanner's a little concerned," Jade said. Apparently, Tanner is also not too thrilled about dirty diapers. "I'll do every other duty if it means no poopy diapers!" he admitted.
via giphyHmmmmm. How does Jade feel about that? "He works a lot, so I'll gladly take on most of the responsibility. I'm naturally nurturing, and I just can't wait to have our baby," she said. It sounds like the two of them will both be actively involved and doing what works best for them as a couple, and that's the most important thing.
We're sending so much love to Jade and Tanner as they continue planning for parenthood!
That is going to be one lucky baby, because these guys know how to keep it light.
And of course, HUGE CONGRATS!