Jada Pinkett Smith spoke about how sex, alcohol, and exercise addictions have affected her life, and we're listening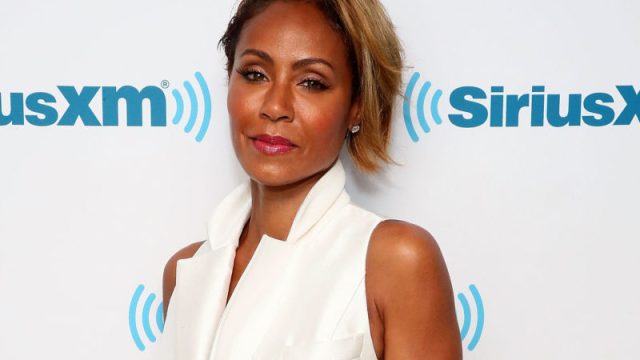 Jada Pinkett Smith's July 9th episode of her Facebook Watch series Red Table Talk dealt with the heavy topic of addiction. Joined by her mother, Adrienne Banfield Norris, sister-in-law Ashley Marie, and R&B singer August Alsina, Pinkett Smith talked about her past with addiction, and the group broke down why it can be so hard to ask for help.
"My sort of addictions jump. They jump around," Pinkett Smith explained in response to a fan question asking if she had ever had an addiction. "When I was younger, I definitely think I had a sex addiction of some kind, [believing] that everything could be fixed by sex...Then I became a gym addict."
Pinkett Smith then recalled "reaching a rock bottom" when, at one point, she was home alone and managed to finish two bottles of wine by herself. When she went to open a third, she took a step back and realized she had a problem. "I am a binger," Pinkett Smith said, "and I always have to watch myself and how I can get obsessed with things."
Addiction affected Pinkett Smith early on in her life. Her mother was addicted to heroin for over 20 years, and Pinkett Smith was in her teens when she caught onto her mother's problem.
https://www.instagram.com/p/BlBLMNqnDY2
"I couldn't hide the unmanageability of my life," Banfield Norris said during the episode. "And the emotional damage, and the spiritual damage I did to myself and to [Jada] — that was devastating."
Banfield Norris, who has been drug-free for 27 years, explained that the negative stigma attached to addiction has made it hard for her, and for others, to get help with recovery. She added that every person with an addiction must come to their own awakening — either with help from other individuals or through a personal breakthrough — to realize they are worthy of getting clean.
Check out the entire episode of Red Table Talk here:
Being able to talk honestly and openly about addiction in all of its forms, as Pinkett Smith and the Red Table Talk group have done, is the best way to raise awareness, remove stigma, and better help those in need.
If you or a loved one is struggling with addiction, head over to the Facing Addiction with NCADD website and/or call the Substance Abuse and Mental Health Services Administration hotline at 1-800-622-HELP (4357).