Jada Pinkett Smith finally responds to Chris Rock's Oscars speech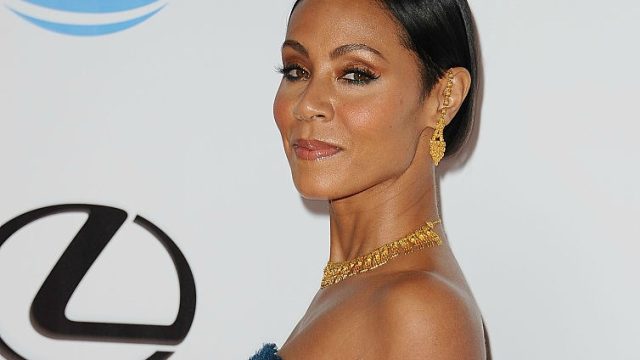 This year's Oscars were, without a doubt, memorable for the way the event tackled diversity issues in Hollywood. In fact, many celebrities, including Spike Lee and Jada Pinkett Smith, actually boycotted the ceremony to make a statement about why it's not acceptable for the Academy to continue to overlook the accomplishments of people of color in their nominations.
But during the ceremony, host Chris Rock called out Pinkett Smith specifically, saying, "Jada said she's not coming. I was like, 'Isn't she on a TV show?' Jada's gonna boycott the Oscars? Jada boycotting the Oscars is like me boycotting Rihanna's panties. I wasn't invited!" He also went on to make another eyebrow-raising joke stating that though it might not seem fair that her husband Will wasn't nominated for his role in Concussion, it also wasn't fair he was paid $20 million for Wild Wild West (which is an exaggeration – according to IMDb, Smith was paid $7 million for the role).
Understandably, people have been waiting to see if Pinkett Smith will respond to Rock's Oscars joke – and she did, in the most Jada Pinkett Smith (that is to say, classiest) way possible.
"It comes with the territory, sweetheart," she responded to photographers at LAX this past Saturday, who questioned her about the incident. "Hey, look, it comes with the territory, but we gotta keep it moving…there's a lot of stuff we gotta handle, a lot of stuff going on in our world right now."
We love that her response was straight to the point and honest, and that she doesn't feel the need to explain herself or her feelings about Rock's Oscars joke to anyone. It's wonderful that there are celebrities like Pinkett Smith willing to speak up about this very real problem, and we hope – all jokes aside – that the Academy (and the rest of Hollywood) will learn a big lesson from this year's backlash.