Jaclyn Hill's upcoming makeup collab will be HUGE in 2017 and her followers are going crazy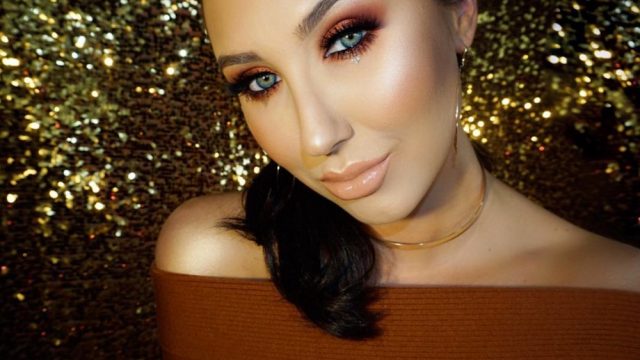 Beauty collaborations are a gift from the heavens above. What better way to get our hands on all our favorite brands than when the come together to deliver mind-blowing products that we couldn't even picture in our wildest dreams!? Jaclyn Hill just about broke the internet last night when she tweeted that she has a MAJOR collaboration coming up in 2017, and even though we don't yet know who the collab will be with, knowing her, it's gonna be amazing!
Jaclyn's been working on this collab for TWO YEARS, and with the insane success of her Jaclyn Hill x Becca Cosmetics Champagne Glow collection, we can't even begin to imagine how huge this is gonna be.
It is cruel of Jaclyn to tease us so and not even give us the slightest indication of what the collaboration might entail. We need the Who, What, and Whens NOW! (You'll have to excuse us, we're feeling a bit impatient at the moment!)
We're not alone in feeling like we're gonna freak out over the anticipation. Her fans went absolutely wild on Twitter, and we don't blame them!
Some bold fans even wondered if it had to do with her own line of makeup that is rumored to come out in 2017!
false
An especially savvy fan asked for an emoji hint, and Jaclyn kindly obliged!
WHAT DOES THAT MEAN, JACLYN? Inquiring minds are racing and need to know!
Conspiracy theories are flying around as to who the collaboration could possibly be with.
While the rest of us just lamented the fact that we're going to end up in debtor's prison over this impending line!
false false
It's inevitable that we will buy whatever this collaboration is, so the sooner we can accept it, the sooner we can start saving! Because if it's anything even remotely in the realm of awesomeness that the Champagne Glow collection is, we're goners.
Have you been furiously trying to figure it out like the rest of us? We feel like we're in A Beautiful Mind over here! Who do you think the mystery collaborator is? Send us any and all sleuthing you may be doing!