Jaclyn Hill revealed her highly anticipated eyeshadow palette with Morphe, and OMG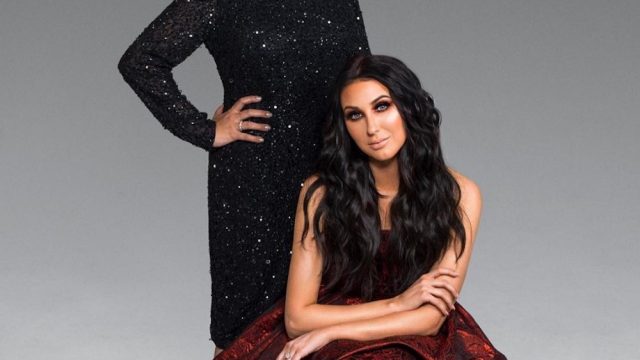 The time has come! While collaborations are definitely the norm in the modern beauty world, the Jaclyn Hill and Morphe Brushes collab has caused waves of anticipation like no other. The pairing of the extremely popular beauty vlogger and ultra affordable cosmetics brand was first announced back in January. The collection was a bit delayed, but it is finally ready to hit shelves!
According to Jaclyn's Twitter, her palette was delayed in order to make sure that they could have enough to meet demand, which we actually totally appreciate. Nothing is worse than waiting months for a launch, only for it to sell out in minutes!
The beauty world has been on its toes since the collab was first announced.
We now have a full update of exactly when the Jaclyn Hill x Morphe palette will be available!
The palette is launching on June 21st, only two weeks away, so get those wallets ready. It will be available at morphebrushes.com for $38. Now for the shocking part — Jaclyn's "dream palette" has 35 SHADES. That is a different hue for every day of the month if you wanted. All for under $40. #blessed.
A few months back, Jaclyn swatched a few shades.
https://www.instagram.com/p/BPzvOROFKOt
The eyeshadow shades range from neutral nudes and browns to bold blues and oranges,  which means this is a great staple palette for summer. We are so excited to mix and match the pressed eyeshadows that will feature shimmer, glitter, and foil finishes.
We think this palette was well worth the wait!
Now for our last burning question, can we get that super luxe looking robe too?
Be ready come June 21st, because we have a feeling this palette is going to fly off the shelves.