Jack Antonoff responded to Lena Dunham's essay about her hysterectomy in the most elegant way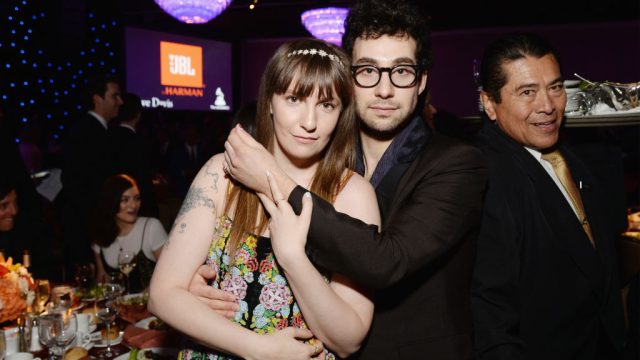 Lena Dunham recently penned a moving essay for Vogue about her difficult and painful decision to have her uterus removed. In an essay titled: "Lena Dunham on Her Decision to Have a Hysterectomy at 31," she described the years of her life spent suffering from endometriosis and her exhaustive search to alleviate her constant pain. In her piece, she details the decisions that led her to check into a hospital with an unwavering directive: "I am not leaving until they stop this pain or take my uterus."
Lena also used the essay to describe how living with chronic pain had taken a toll on her longterm relationship. (She and Jack Antonoff broke up in January 2018.) Dunham's writing sheds light on their breakup and how she felt them growing apart as her endo pain grew.
"My beautiful partner," she wrote, "who has seen me through so much pain with compassion and care, has to be away for work, and I can feel us growing slowly apart, since life is so determined to display its full complexity right now. I am surly and distant. I offer nothing. He reminds me again and again that I am still a woman and still alive, but I also know that soon—for so many reasons that have nothing to do with my uterus—we'll slip away from each other and I will face everything I am losing in impossibly tiny steps."
https://www.instagram.com/p/Ba2VfO3lI2y
On Valentine's Day, Antonoff shared Dunham's essay on Twitter, calling it a "beautiful piece."
false
We obviously don't know the finer details about their relationship, but we imagine it must be increasingly difficult when one partner is suffering from chronic pain like the kind Dunham endured. At the end of the day, they both appear to have so much respect for one another and we commend Dunham for having the bravery to make this decision about her health.