Jack Antonoff eating a banana at the 2017 VMAs is truly iconic
You might know Jack Antonoff as the frontman for the band Bleachers. You might know him as Lena Dunham's boyfriend. You might know him as the guy who produces most of Lorde and Taylor Swift's music. Or maybe, after last night, you know him as Banana Man.
Antonoff performed with his band Bleachers at 2017 MTV Video Music Awards pre-show.
Afterwards, he settled into his seat during the awards show and ATE A BANANA.
Katy Perry was doing her big opening routine, and then they cut to Antonoff in the audience — just eating a banana. Chill.
A lot of people didn't know who he was, which made it even better. false
That's house music DJ Afrojack writing, "They just filmed a dude eating a banana." false
Honestly, that banana bite truly became the meme of the night.
Even Taylor Swift's brother Austin was more into #BananaMan than he was his own sister's music video debut.
https://www.instagram.com/p/BYU4UmqhTHB
"Not all heroes wear capes," he captioned the pic.
A cute shoutout came from Antonoff's girlfriend, Dunham, who joked that Antonoff eating bananas is why they've been together for so long.
Later in the show, Antonoff was seen FaceTiming Dunham with Fifth Harmony member Lauren Jauregui. Cute.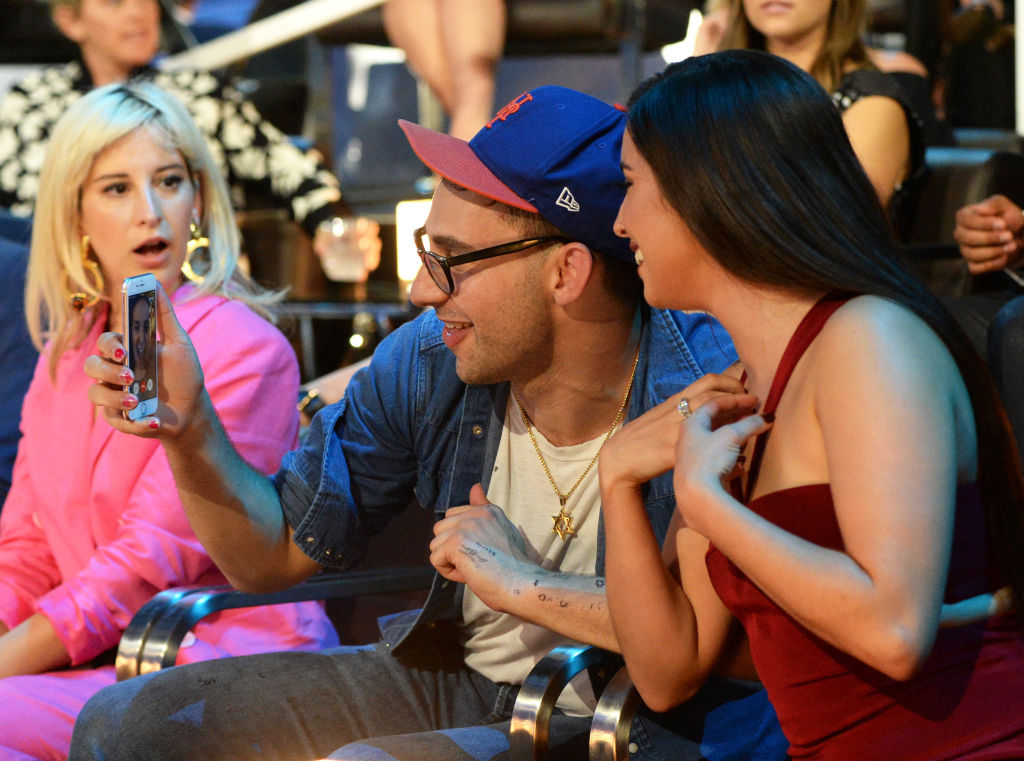 We don't want Banana Mania to eclipse Antonoff's talent. When Taylor Swift and Zayn won for Best Collaboration for "I Don't Wanna Live Forever," it was Antonoff who accepted the award, a song he co-wrote. Also, his performance in the pre-show proved why this guy is one of the most successful songwriter/producers around.