A.J. McLean from the Backstreet Boys has a baby on the way, and we're like, all the feels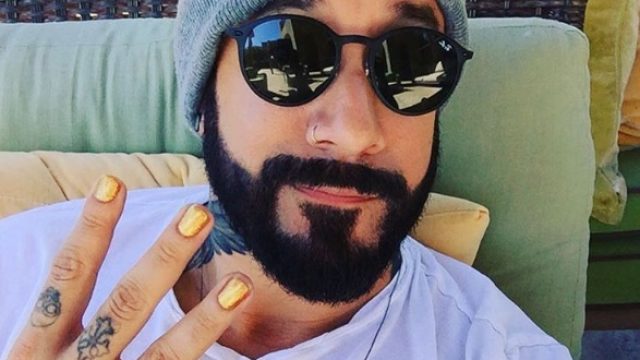 For obvious reasons, the Backstreet Boys have a special place in our hearts. We also get excited when we hear about celebrity babies (and we know you do too), so prepare accordingly for this one: People reports that A.J. McLean is expecting his second child with wife Rochelle! 
On Labor Day, McLean took to Instagram to spread the love, along with his signature sense of humor.
The caption reads, "So the Mclean family wil be expecting a new addition to the family next spring!! #laborday! Ha get it "labor" day! I'm a goof!" He is indeed a goofball, but that's one of the reasons why we love him so dearly. Also, that tiny Air Jordan sneaker is SO freaking cute it hurts.
Their baby is expected in the spring of 2017, so 3-year-old Ava will be a big sister.
Aside from the news making us feel super old (weren't we JUST listening to "As Long As You Love Me" on a cassette tape?!), we couldn't be happier for A.J. and Rochelle, and by the looks of things, they're pretty awesome parents.
And hey, A.J. will have another dancing partner to join in!
All the love to this happy Backstreet Boy and his adorable family.
We look forward to reporting on some baby birth news!