J.Lo threw back to her iconic green Grammys dress, so let's revisit that magic moment from 2000
We're not unconvinced that she ages in reverse, but Jennifer Lopez looked incredible at the 2017 Grammys in her plunging, baby pink Ralph and Russo gown. Although she looked like a queen in her regal and decadent number, J.Lo mentioned another iconic dress she singer wore while giving out the award for Best New Artist, and now all we an think about is that green Versace dress Lopez wore to the 42nd Grammy Awards in 2000.
So let's revisit the magic of 2000, and pay much due respect to her outfit tonight, shall we?
Although that green, floor length gown had the most daring neckline we have ever seen, this year's is definitely runner-up. Opting for a baby pink bow choker, a thigh-high slit, and a train, J.Lo's gown this year was as sweet as cake, literally.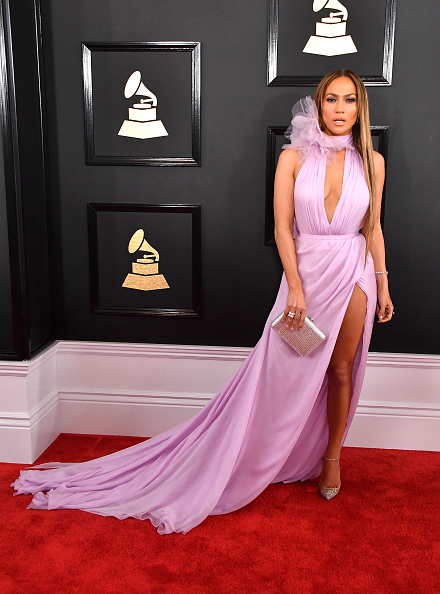 Finished off with some bedazzled heels and the plenty of bling, we love the elegant version of her iconic Versace gown.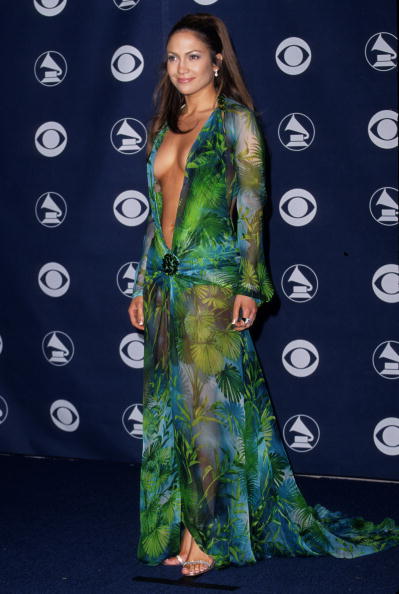 Back in the year 2000, J.Lo chose a sheer, tropical print Versace dress with an extreme cut, just a little bit of bling and the classic, half ponytail.
Oh, also can we please remember that she was with Puff Daddy back then? (Or was he P. Diddy yet? Who can keep track, honestly?)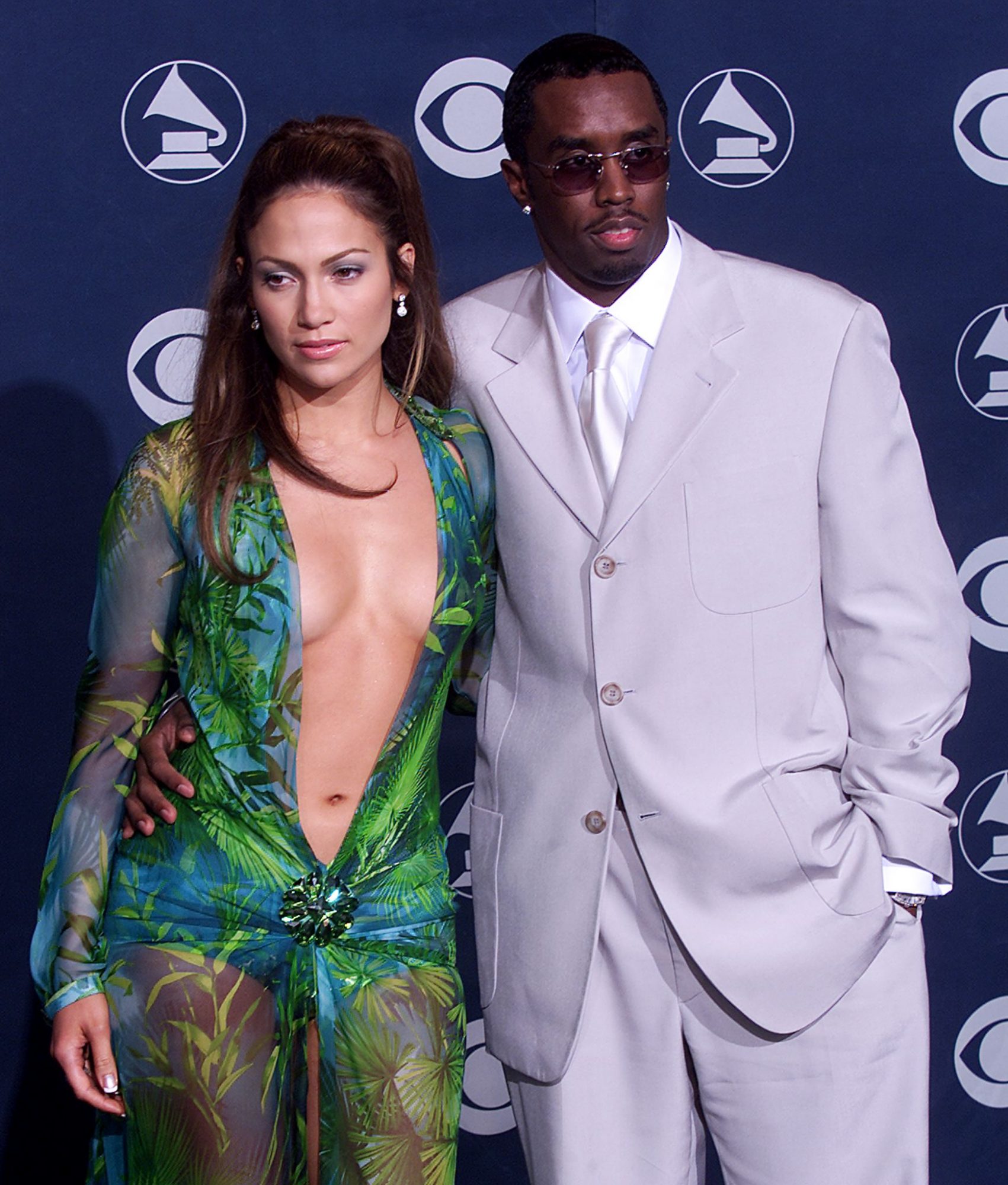 No, seriously, look at how much she has not aged in the last 17 years.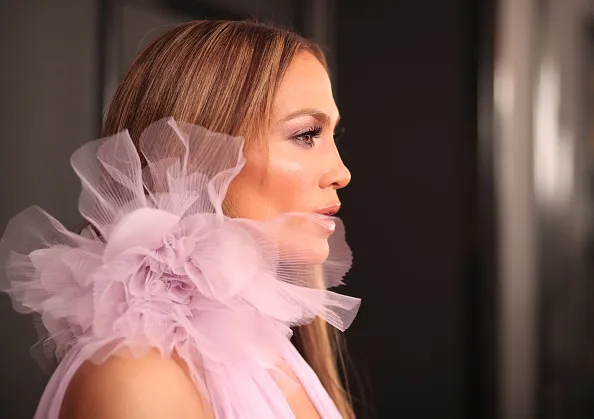 But really, let's take a second to appreciate J.Lo's #glowup. Literally, look at that highlighter! Look at the tulle accent! You go, J.Lo.