J. Lo just broke this Britney Spears record because she seriously can't stop winning at life
Britney Spears basically owned Vegas throughout her uber successful "Piece of Me" residency, but another pop diva recently took the throne as Sin City's new music queen. Idolator reports that Jennifer Lopez's "All I Have" is Planet Hollywood's highest-grossing show after raking in $1 million at the box office, thereby shattering Spears' previously standing sales record.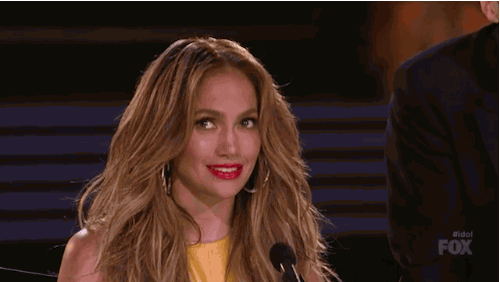 Werk, J. Lo.
This feat isn't surprising given the fact that Lopez is a literal superhero. While the average chick would weep real tears at the sight of J. Lo's endless to-do list, the do-it-all diva steps up to the plate and serves us with inspiration and success every single time. She's obviously performing her ass off while starring in Shades of Blue and still made time to launch a shoe line. The singer-actress-mommy extraordinaire also has a pretty kick-ass movie role in the works and recently celebrated her birthday wearing a Balmain jumpsuit that I long to hang in my unworthy closet.
Basically, her record-breaking Vegas show is yet another example of how to win at life and look fab while doing it.
Congrats, J. Lo!