Another day, another instance of J.K. Rowling expertly shutting down Internet trolls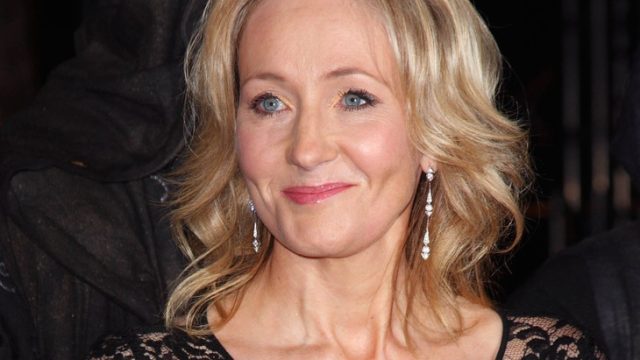 J. K. Rowling, author of the Harry Potter series (only the best selling book series of all time, NBD), isn't just one of our favorite writers. She's also one of our favorite people on Twitter. We love how she consistently uses the social media platform to inspire and be her amazing self, whether she's encouraging other writers, interacting with her millions of fans,  helping people who are struggling, or our personal favorite, shutting down Internet trolls.
Seriously, when it comes to putting haters in their place, no one does it better than Rowling. Last night, she once again showed us how a queen rises above the hate in a Twitter exchange that's giving us heart eyes for the rest of the week.
The conversation began with a series of tweets between @NatalieMcGarry, a Scottish politician, and @williamsonkev, a writer who appears to be a tad bitter about Rowling's massive success (if a casual glance at his TL is any indication). McGarry tweeted an apology to Rowling for posting a screenshot out of context. Williamson replied by slamming Rowling for using "her obscene wealth & lawyer droids to threaten & bully."
If you feel like jumping to Rowling's defense when you see this, 1. You're not alone; and 2. No worries. Rowling can take care of herself, thank you very much. Her response was epic, you guys. EPIC. Take a look:
YAAASSSSS!!!! This deserves a world record for high-five emojis.
The tweet is, of course, a (totally amazing) punny reference to Chamillionaire's Ridin' Dirty. And in case you're wondering if the Grammy-winning rapper got wind of the shut down, the answer is yes. He totally did, and he approves. (Because obviously.)
We didn't think it was possible for our favorite muggle to up her cool factor, but we were wrong. So. Very. Wrong. We bow down, J.K. Rowling. You just won the Internet. Yet again.