J.K. Rowling just got real about using sexist insults, and you need to read her words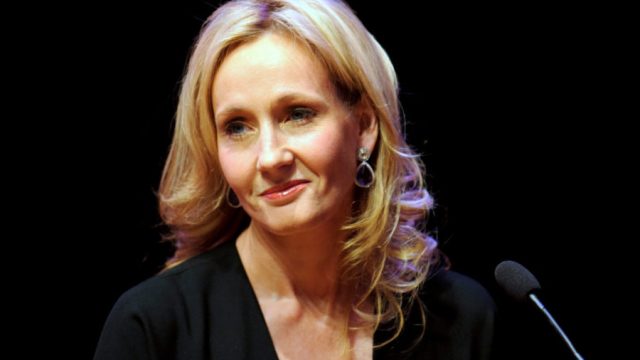 We're not going to lie, J.K. Rowling isn't just one of our favorite authors, she's one of the best people to follow on Twitter, as well. Her sharp wit and wisdom shine through in the 140-character world, and this week was no exception. J.K. Rowling posted a series of tweets criticizing a Twitter user's misogynistic and sexist remarks about UK prime minister Theresa May.
A little background:
On Thursday, the UK Prime Minister Theresa May's Conservative party lost their majority in a shocking election result. But public backlash came when May made a deal with the controversial far-right Democratic Unionist Party.
J.K. Rowling is well-known on Twitter for speaking passionately about causes and principles she cares about. And while she isn't a fan of May, she is even less of a fan of misogyny. On Friday, she posted an epic takedown of an anonymous man's sexist remarks about May.
The man had called Theresa May an offensive gendered slur.
false
J.K. Rowling rightly points out that a man ought to be able to disagree with a woman without degrading her worth.
She did not mince words.
The writer of one of the world's most successful young adult literary series knows how to use words directly and to maximum effect.
Rowling's epic response on the matter left no doubt about her position. It doesn't matter how personally unpleasant you find the woman being attacked: this type of sexist behavior is never okay.
"I don't care whether we're talking about Theresa May or Nicola Sturgeon or Kate Hooey or Yvette Cooper or Hillary Clinton: femaleness is not a design flaw," she tweeted.
PREACH, Rowling. We're listening.