J.K. Rowling tweeted this touching tribute for an Orlando shooting victim in the Harry Potter family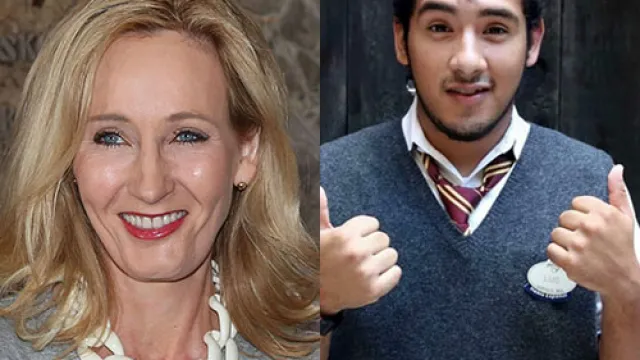 On Sunday morning, at least 50 people were killed at Pulse, a gay nightclub in Orlando, Florida. Another 53 people were injured, and people everywhere felt helpless — many took to Twitter to speak out against gun violence and spread information about how we could help the victims. Twitter was also used for another reason — to spread information about those who had been killed, including 22-year-old Luis Vielma.
It turned out, Luis Vielma worked at the Wizarding World of Harry Potter, where he operated the "Forbidden Journey" ride. News reached J.K. Rowling quickly that someone in the Harry Potter family had passed. false
This tweet is now her pinned tweet.
A friend of Vielma's replied to Rowling's tweet, saying that Luis was a Gryffindor who would make her proud, and that they have a Slytherin named Tony who is still in the ICU. false
Rowling replied that she is praying Tony pulls through, and is thinking of all of them. She continued to retweet responses from friends and family of Luis Vielma, and support for all of the victims in the Orlando shooting. false
People also used Twitter to give perspective on the event, as well as to tell LGBTQIA folks that they're not alone during this time, and that we see what's happening and will do what we can to rectify it. false false
President Obama spoke on the matter, and said about the event, "This was an act of terror and act of hate…This is an especially heartbreaking day for our friends who are lesbian, gay, bisexual or transgender."