J.K. Rowling's responses to vicious trolls will leave you with burn marks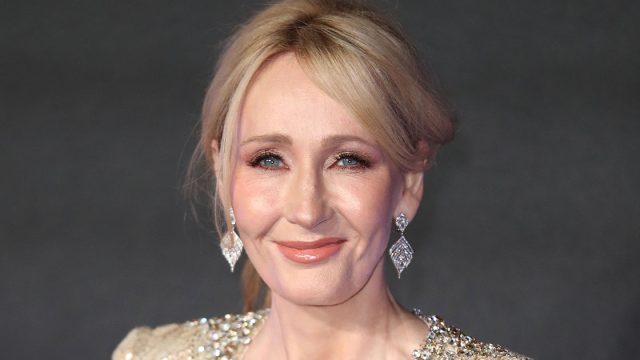 She's becoming known as the Queen of Twitter Clapbacks, and now J.K. Rowling's latest burn against vicious trolls will leave you with scorch marks.
Whether it's settling people's nerves after divisive elections, mocking haters with pop culture quips, speaking up about refugees, and fighting against prejudice,  we're so glad that we have J.K. Rowling in our lives. Oh, and there's also the small matter of her writing our favorite book series of all time: Harry Potter!
Basically, J.K. Rowling is a Queen, and we hope she reigns supreme for ever.
That's why we can't get enough of Rowling's latest clapback against a vicious troll.
After Rowling tweeted a quote by historic British Prime Minister Winston Churchill, one member of the alt-right decided to co-opt the message, while also making a rather unkind dig at Rowling in the process.
Of course, this being the Queen of Clapbacks, Rowling was having none of it.
That wasn't the only burn that the prolific author and humanitarian offered, however. One user stumbled across an article in which Rowling appeared to question the current Vice President, Mike Pence, and his stance on Donald Trump's controversial refugee and immigration ban of Muslims.
Rowling had pulled out a now deleted tweet by the new VP in which he condemned banning Muslims entering the country. The author then responded with a telling Bible quote: "'For what will it profit a man if he gains the whole world and forfeits his soul?' Matthew 16:26."
Yet, this pinpointing of hypocrisy appeared to rub this person on Twitter the wrong way, and they decided to let Rowling know exactly what they planned to do: burn all her books and movies.
Then J.K. Rowling delivered one blow so hard that we actually nearly fell of our chairs.
"Well, the fumes from the DVDs might be toxic and I've still got your money, so by all means borrow my lighter," she wrote on Twitter.
Indeed, just today (February 1st), Rowling has responded with intelligence and humor to more people saying their going to burn her books.
While we can't say that we encourage engaging with trolls and bullies online, it seems that J.K. Rowling really knows how to deliver a fire retort. What's more, we're glad that she's not afraid to speak to her mind and stand up for issues that she believes in. It's inspirational to see someone stand up to hate, too. More power to you, girl!