J.K. Rowling procrastinates—just like the rest of us
Procrastination, you will be the death of us. How can we be productive when there are so many articles to read and GIFs to laugh at and cute Instagram puppies to ogle over? When there's a panda frolicking in the snow, we can't possibly be expected to get any work done.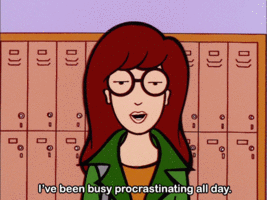 Fortunately, we're not alone in our ways. It turns out, even J.K. Rowling procrastinates. Yes, she's a best-selling author and she's working on Harry Potter and the Cursed Child and she's busy with Fantastic Beasts and Where to Find Them. But she procrastinates just like us!
Earlier this morning, she was fighting some writer's block. She ended up on Twitter (isn't it funny how that always inevitably happens?) and the conversation quickly turned to a writer's dialogue on font choices.
Things started out innocently enough.
Then, writer Sathnam Sanghera chimed in.
J.K. Rowling admitted that she spent some serious time formatting the page in front of her.
They got really serious about fonts.
Jo revealed that she's currently a Cambria woman.
Sathnam jokingly followed suit.
Seriously, these two are excellent procrastinators.
And they know it!
There you have it: Even if you're as talented as J.K. Rowling, sometimes you have writer's block and just need to talk it out with fellow procrastinators on Twitter.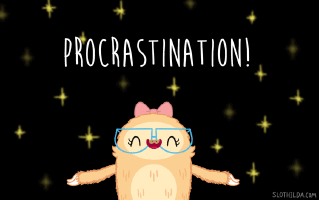 (Featured image via Flickr / gifs via Giphy.)