J.K. Rowling has a pretty awesome protest plan for Trump's UK visit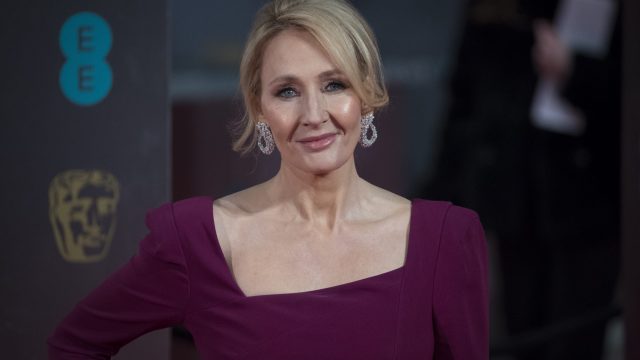 It likely comes as a shock to absolutely no one that Harry Potter author J.K. Rowling is against President Trump's inevitable UK visit. The scribe has been rather vocal/open/loud about her dislike for Trump, and she's used his platform of choice — Twitter — to mount her criticisms. She's even engaged in some epic-level Twitter feuds with Trump supporters. (While we don't necessarily encourage that kind of angry back-and-forth, we think her razor-sharp wit makes for a delightful read.) Needless to say, the thought of POTUS trudging around her stomping grounds didn't sit well especially after President Trump's tweets about London mayor, Sadiq Khan's, response to Saturday's attacks.
She offered up this act of resistance:
The internet had this to say in response:
false
https://twitter.com/udfredirect/status/872117158544908289
It's hard to say when President Trump will actually visit the UK. He's definitely following the beat of his own drum when it comes to international travel. His inaugural overseas visit saw him land in Saudi Arabia. According to CNN, he's the first president to pick the Middle East on his maiden voyage. Past presidents have mostly stuck to our neighbors to the north and south on their first visits. It just goes to show this president is tossing convention to the wind.
As for J.K. Rowling, she has perfected the art of the Twitter slams. Entire articles have been written about them, touting the genius of her highly entertaining yet brutal twitter takedowns. We can't say we're surprised. She is a super duper wordsmith after all.
Never one to skirt controversy, this talented lady speaks honestly and articulately about the issues close to her heart. Whether its on Twitter or through your tube, one thing is for sure. Her creativity and conviction knows no bounds. We think that's kinda awesome!
(H/T Bustle)