J.K. Rowling is a big fan of Amy Schumer's book, which is almost too much awesome to even handle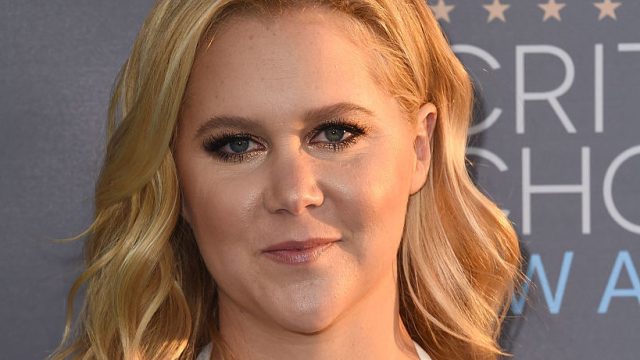 We just found out that J.K. Rowling is a big fan of Amy Schumer's book, Girl With the Lower Back Tattoo, according to Entertainment Weekly. Is anyone surprised?! Of course, we're ~huge~ fans of both women, so we're ecstatic about this news. (And how can you not laugh and want to read it just from the book's title alone?!)
ICYMI, Rowling saw Schumer's stand-up in Scotland back in August and tweeted about her then, also, and the two had a fun back-and-forth.
https://twitter.com/udfredirect/status/770734449038204928
Awww.
As you probably know, the book came out in August and is full of personal essays — and humor, of course.
Published by Simon & Schuster, they describe it as: "In The Girl with the Lower Back Tattoo, Amy mines her past for stories about her teenage years, her family, relationships, and sex and shares the experiences that have shaped who she is — a woman with the courage to bare her soul to stand up for what she believes in, all while making us laugh.
We'll say.
Other celebs, too, have tweeted about Schumer's book.
https://twitter.com/udfredirect/status/765274472744005632
Finally, if you haven't read Girl With the Lower Back Tattoo, what are you waiting for?!
Here, Aziz Ansari even tells you where to get it.