J.K. Rowling gave the most amazing advice to a fan with anxiety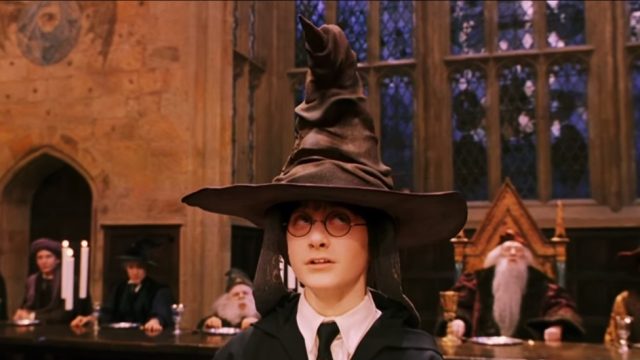 Is there anyone who rules Twitter more than J.K. Rowling? Not only does she tweet awesome Harry Potter clues to information-hungry fans, but she delivers badass, Voldemort-themed political disses, gives advice to budding writers, and interacts with her fans in the most hilarious of ways. However, perhaps our all-time favorite way J.K. uses the social media platform is to inspire and uplift her fans who need it. After all, help will always be given at Hogwarts to those who ask for it.
Recently, Twitter user @Rema_Jabareen was having some doubts about the House in which she was sorted. We can think of a wizard or two who has dealt with those struggles, but for Rema, she wasn't worried she really belonged in Slytherin — she was concerned that her anxiety didn't make her courageous enough to be in Gryffindor.
"I'm a Gryffindor but my anxiety keeps me from being a true Gryffindor a lot recently," the fan tweeted. "Am I still a Gryffindor despite that?"
J.K. quoted the tweet, perhaps to make sure all Gryffindors with anxiety would see the truth she was about to deliver. "Of course," she tweeted back. "Being anxious isn't who you are, it's something you're feeling. It will pass. #GryffindorStrong"
Dozens of fans have been tweeting in response, letting @Rema_Jabareen know that she's not alone and thanking Jo for her beautiful sentiment.
As always, J.K. has delivered the truth. Mental illness doesn't define who you are, and it does not make you weak — it makes you stronger and more courageous for fighting through it. It's easy to feel as though anxiety can conquer you, but yet, here we stand: shaken, at times, but unbroken. Thanks, Jo, for keeping the magic alive and inspiring all of us, one tweet at a time.