Ivanka Trump visited a school unannounced, and some parents are angry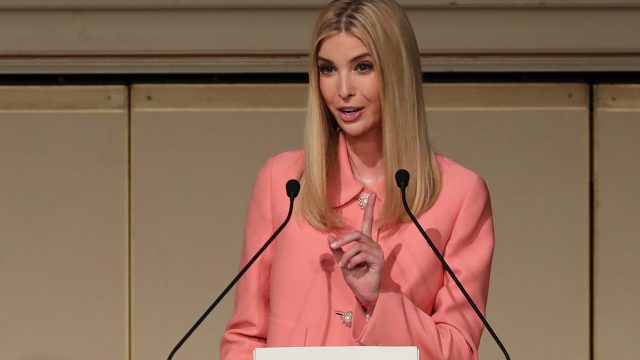 On Monday, December 18th, parents were less-than-thrilled when Ivanka Trump visited a high school in Connecticut. In fact, some upset parents even pulled their children from class. According to the Associated Press, parents were "troubled they were not told in advance that President Donald Trump's daughter and senior White House adviser was paying a visit."
However, the surprise visit was reportedly kept secret due to security concerns. Still, some parents would have appreciated the notice.
"This should have been brought to our attention, although I do understand security reasons, one parent told New Jersey's News 12. "I think we should have had the choice to send our child to school or keep them home."
The first daughter and IBM CEO Ginny Rometty visited Norwalk Early College Academy to meet with students to discuss computer science education. The school, which is based on IBM's P-TECH model, allows students to earn a high school diploma, associate degree and develop technical skills all at the same time.
Norwalk Early College Academy was also the perfect opportunity for Ivanka to promote STEM (Science, Technology, Engineering, and Math) education after she made it a priority within the Trump administration.
In September, the president directed the Education Department to invest at least $200 million a year in expanding computer science education.
While we of course understand the security precautions necessary in these situations, we also understand why — in the current political climate — many might take issue with such a visit, and are honestly surprised that school administrators did not take this into account.
Regardless, if there's one thing we can all agree on, it's that STEM education is important…so at least there's that.