It's official: "Fuller House" Season 3 is happening!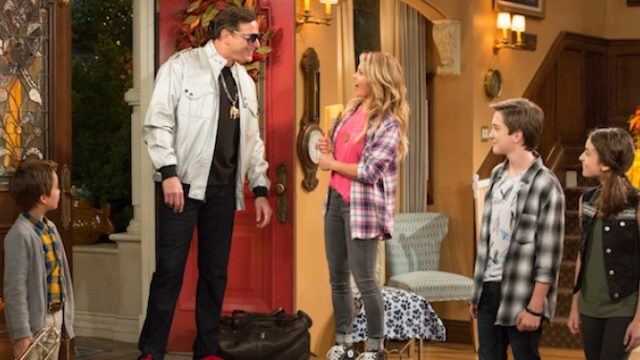 We have the perfect news for this Christmas morning — are you ready for this?! It's official: Fuller House has been renewed for Season 3, and we couldn't be more excited
According to Variety, which posted data from Symphony Advanced Media, the first season of Fuller House was the highest rated original series on Netflix in the first three days of availability. Obviously we know why, having literally grown up with the whole Tanner clan and their counterparts.
And if that wasn't already the best news ever, Jodie Sweeten took to Instagram to post this incredibly adorable announcement with the cast!
AHHH WE ARE SO EXCITED! We don't care if the reboot is cheesy as heck. We grew up watching these guys, and seeing them all grown up is basically the real-life equivalent of curling up into a big warm blanket and sipping a cup of hot coco. It's just comforting.
We're genuinely so glad we'll be getting a whole new season and can spend just a little more time with our old friends. It looks like the Tanners are here to stay and we're definitely okay with that! See? Christmas miracles do happen, guys!
Now the only question is: might me finally get a glimpse of Michelle?