To all the people who find Mother's Day hard to celebrate, this is for you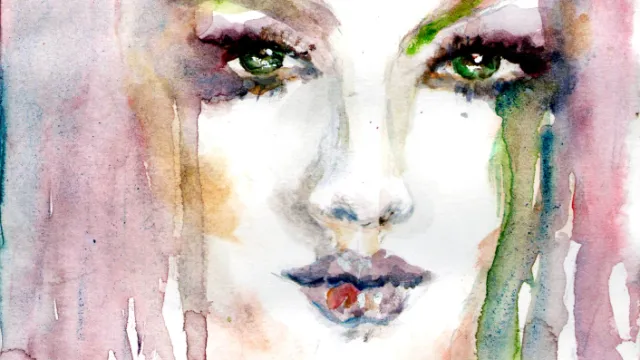 Like religious holidays, days oriented around parents bring pain to some. Particularly, this Sunday marks the first Mother's Day after my mom's passing. Only this time around do I recognize how difficult it can be. Storefronts plaster their displays with "I love you, Mom" merchandise. Seasonal sales pop into my inbox. Sponsored content invades my social media feed. Even innocent sales workers innocently add "have a happy Mother's Day" to their weekly "have a nice weekend" goodbye. The holiday's commodification is enough to add weight to an already difficult day.
I can't escape thinking about how I'd spend this occasion with my mom if she were still alive. I miss her even more during this season. However, I know I am not alone. There are other motherless children out there. Some may have experienced a different sort of loss of their mother than I did — some grieve the relationship and emotional connection they never had to their mothers to begin with, whether they've passed or are still alive. Some celebrate a surrogate mother or alternative family member over their biological one.
Oftentimes, when we celebrate Mother's Day, our society assume everyone celebrates their mothers. However, not everyone has mothers to celebrate. Not everyone has a healthy maternal presence in their lives. Some may remain noticeably silent. Some may be resistant. Some won't tell you how they feel at all. After all, it's socially taboo to speak poorly of your mother around the only day of the year that's supposed to be dedicated to her.
Mother's Day was practically meaningless to me during my adolescence. I didn't have a rewarding relationship with my mother for a long time. She suffered from mental illness, which separated us for nearly a decade. It was never her fault. Instead, her mental health was a difficult obstacle that stopped us from any sort of communication, and we couldn't conquer it. I struggled to understand, but after I graduated college last year, things started to finally get better. Just before her death, she and I were closer than ever before. And it's that the rekindling connection I will forever mourn.
Mother's Day has a whole new meaning for me this year. On Sunday morning, my dad and I will celebrate my mother over brunch at our favorite restaurant. She loved to cook and bake, so we want to honor her passion for food. Although it's an otherwise difficult day, I'm trying my best to turn it in something positive. I do, however, acknowledge many people suffering from loss that aren't in my position to do this.
Celebrate your mother however you want, if you wish to at all. Post that old throwback on Instagram with a paragraph about your mom. Give her presents and share her reaction on Facebook. Express gratitude to the person who gave birth to you, or to someone who didn't but took the place of a mother in your life. Or celebrate yourself, and how far you've come without a maternal figure at all. You can also celebrate your father figure, instead. There are no rules. As a mourning daughter, I appreciate these moments, where children admire their mothers unapologetically and publicly. I'm envious these children still have their mothers, but even more gracious they have that special bond.
However you choose to celebrate (or not) is okay. Mother's Day, like any other holiday, is not mandatory. There aren't any rules to celebrating your mother or not celebrating at all. It's not "happy" Mother's Day to everyone.