It's lit — Beauty Bakerie and Olympic superstar Gabby Douglas are collaborating on something GOOD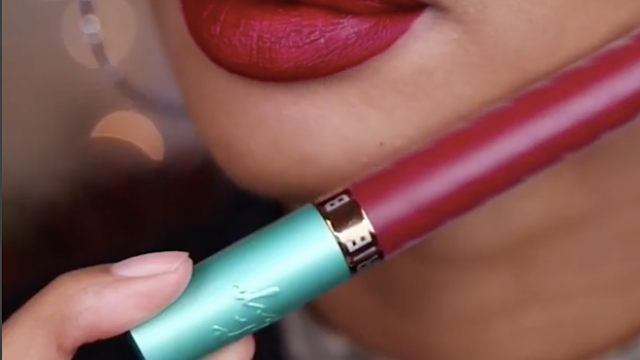 Bold lip lovers know the name Beauty Bakerie. Their super pigmented lipstick shades are long lasting, smudge-proof, and pretty reasonable at 20 bucks a pop.
It looks like 2017 is going to be a big year for Beauty Bakerie. Not only are they set to launch their own translucent powder. (Ya know to bake with, get it?) The beauty brand has one helluva collab on the way. Beauty Bakerie is teaming up with three-time Olympic gold medalist Gabby Douglas on a project set to launch in early March.
The Gabby Douglas x Beauty Bakerie collab will include a specially curated collection and a set of five Lip Whips designed by Gabby herself.
https://www.instagram.com/p/BNqFNaSAgpT
Gabby spoke about the collection in a press release, saying:
"I am so excited about this partnership with Beauty Bakerie! Being Better not Bitter is very similar to my personal motto, 'Hard days are the best because that's when champions are made.' It's easy to allow negativity or hard circumstances to keep you from chasing your dreams.  However, it is very important that you always stay positive and surround yourself with others who share the same mindset. I have actually always wanted to have a lipstick line also, so this partnership fits together in many ways!  I'm honored to be able to partner with a brand that has an amazing product.
Gabby's five part Lip Whip collection will be sold as a set for $80. (At usually $20 a piece, that's like getting one for free.) As with all items by Beauty Bakerie, the collection will be vegan, cruelty-free, and gluten-free.
The shades haven't been announced just yet, but we're hoping for a few spring-ready shades and at least one glorious shade of gold, naturally.