14 items from Mango's huge sale that are actually in my shopping cart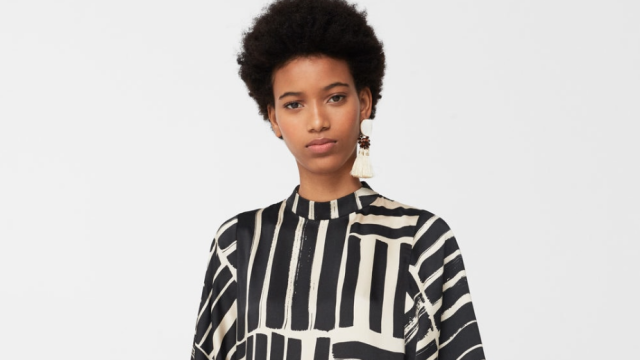 Time to freak the eff out and then do your most spastic happy dance, because Mango is having a sale to end all the sales. A bunch of their spring/summer collection clothing items and accessories are 50% off, and I've already piled a bunch of stuff into my virtual shopping cart. Some of it I'm buying right now because I have no self control, and some of it I'm mentally putting away for later because the responsible adult human woman in me thinks I probably shouldn't empty out my savings account in one day. But what does she know, anyway?
But guys. This Mango sale is GOOD. Summer dresses, blouses, shoes — if you haven't splashed some cold water (figuratively speaking) on your summer wardrobe yet, now is the time.
Behold: some things that are already in my cart.
Floral Print Skirt, $30 (was $60)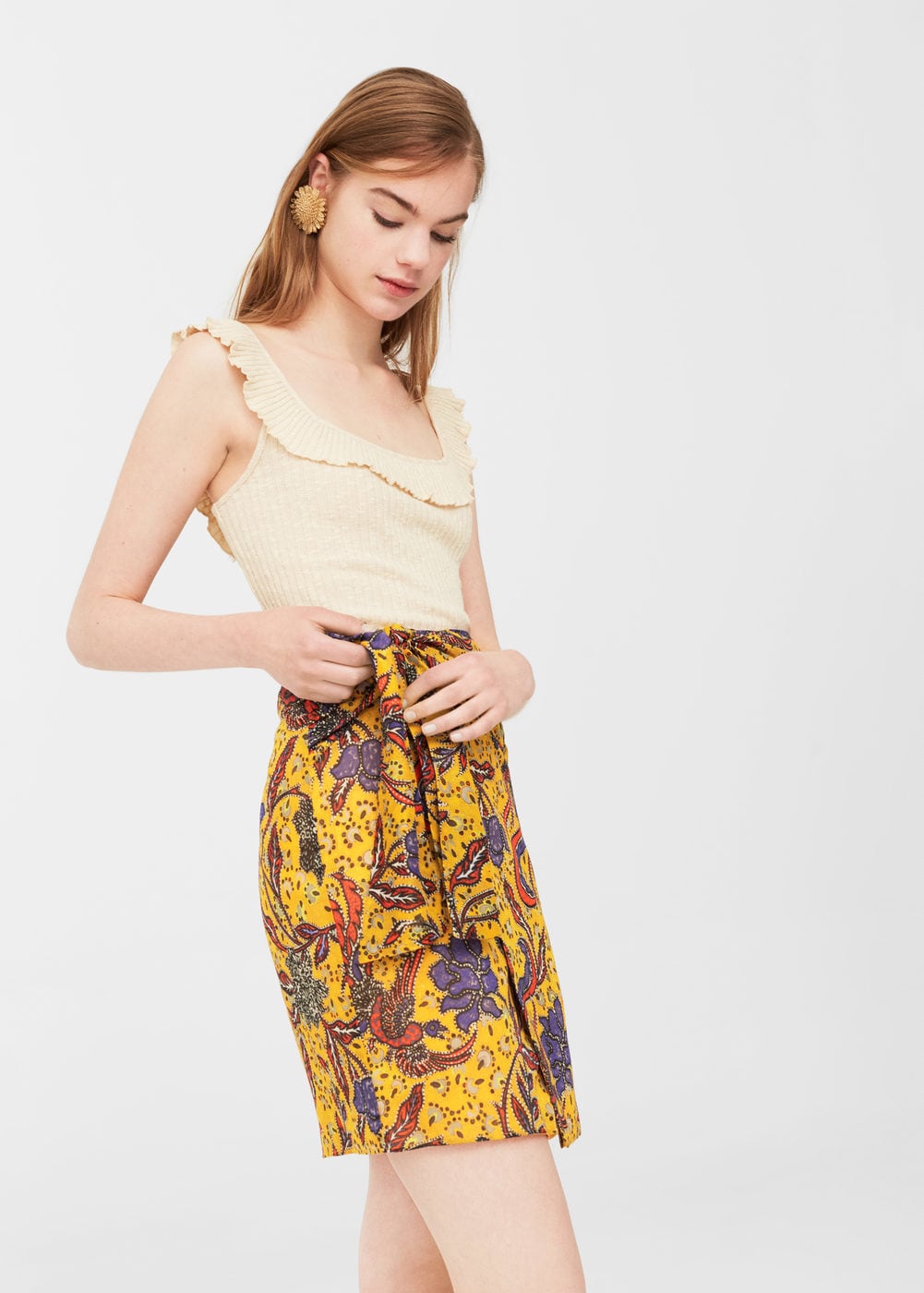 I'll never get over marigold yellow, and this paisley-esque floral skirt is a fine specimen of that majestic gold color. Plus, the tie on the side makes it feel very "I'm on a tropical vacation and using this skirt to cover up as I slowly sashay out of the ocean water."
Printed Flared Dress, $40 (was $80)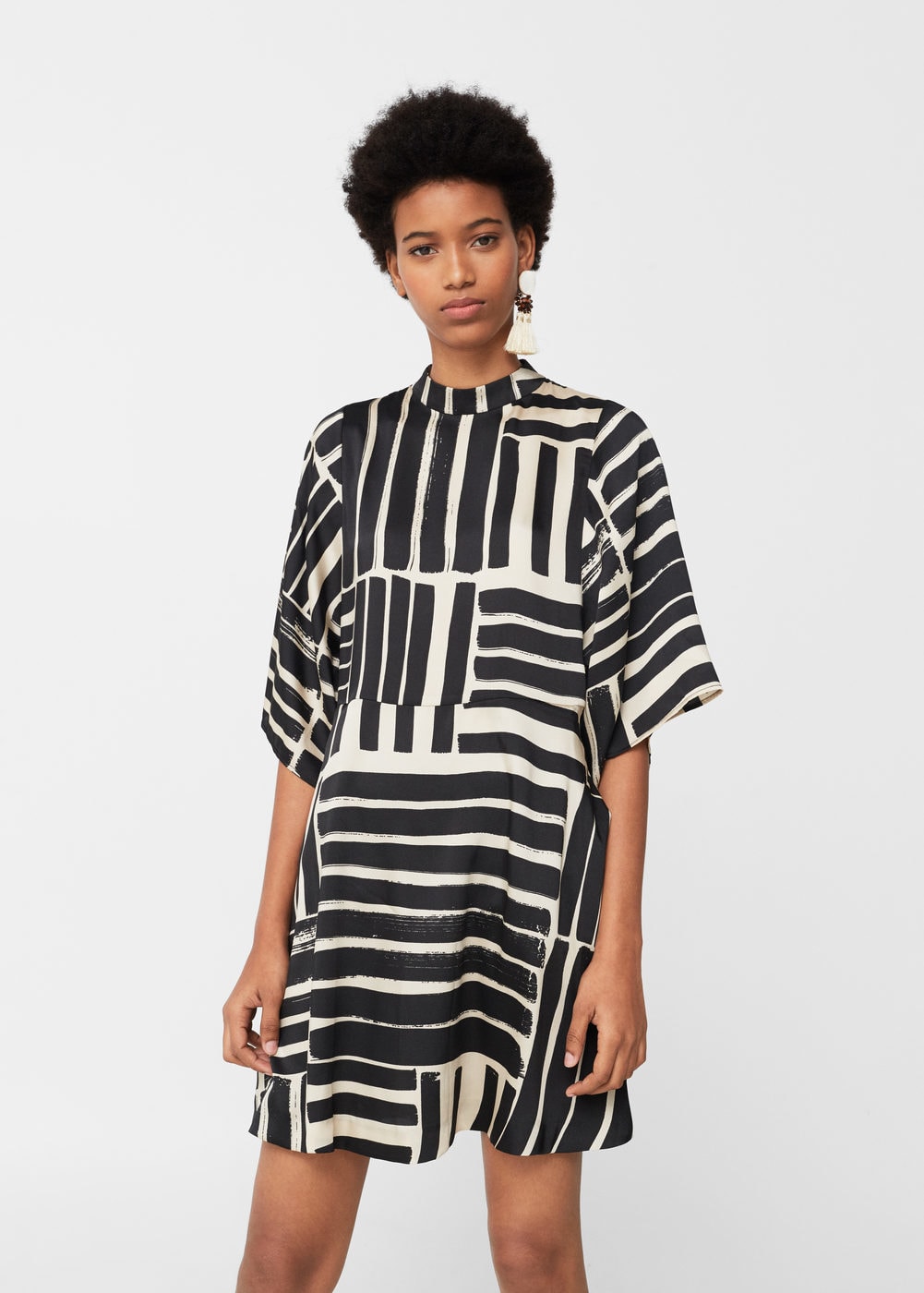 I love this dress's high collar and how you can pair it with a pair of bright shoes and some tights for the colder months. Plus, baggy, longer sleeves are my favorite right now.
Embroidered Tulle Dress, $60 (was $120)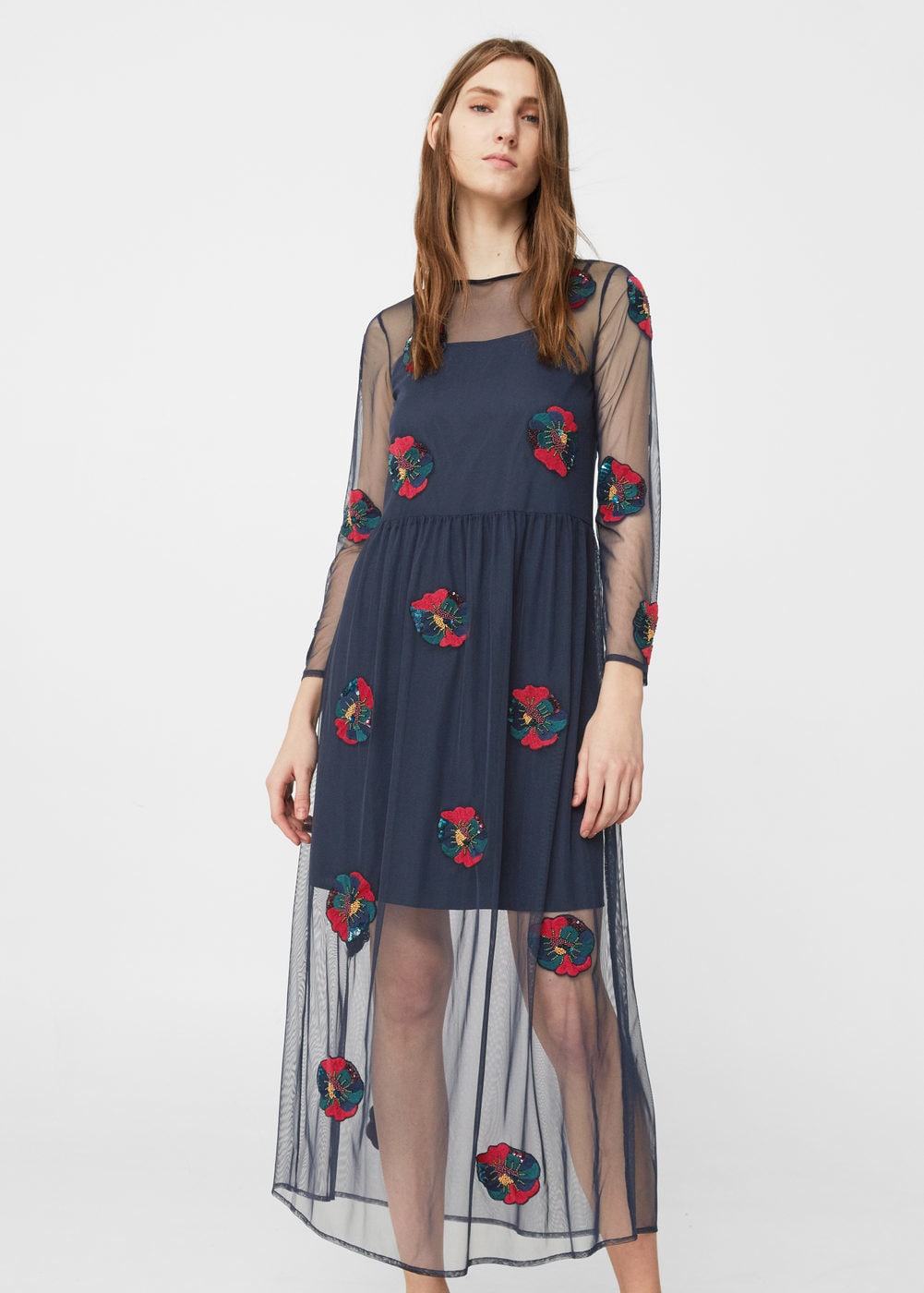 When you think of summer weddings, don't you immediately also think of tulle? While this dress isn't necessarily only good for summer weddings, it's pretty perfect, right?
Metal Thread Leggings, $20 (was $40)
I don't care what month it is, or how hot it gets — I always need a solid pair of black leggings in my closet. They go with everything, and will make you feel like Jack Kerouac's poet girlfriend who you actually want to have conversations with.
Honeycomb Pattern Blouse, $40 (was $60)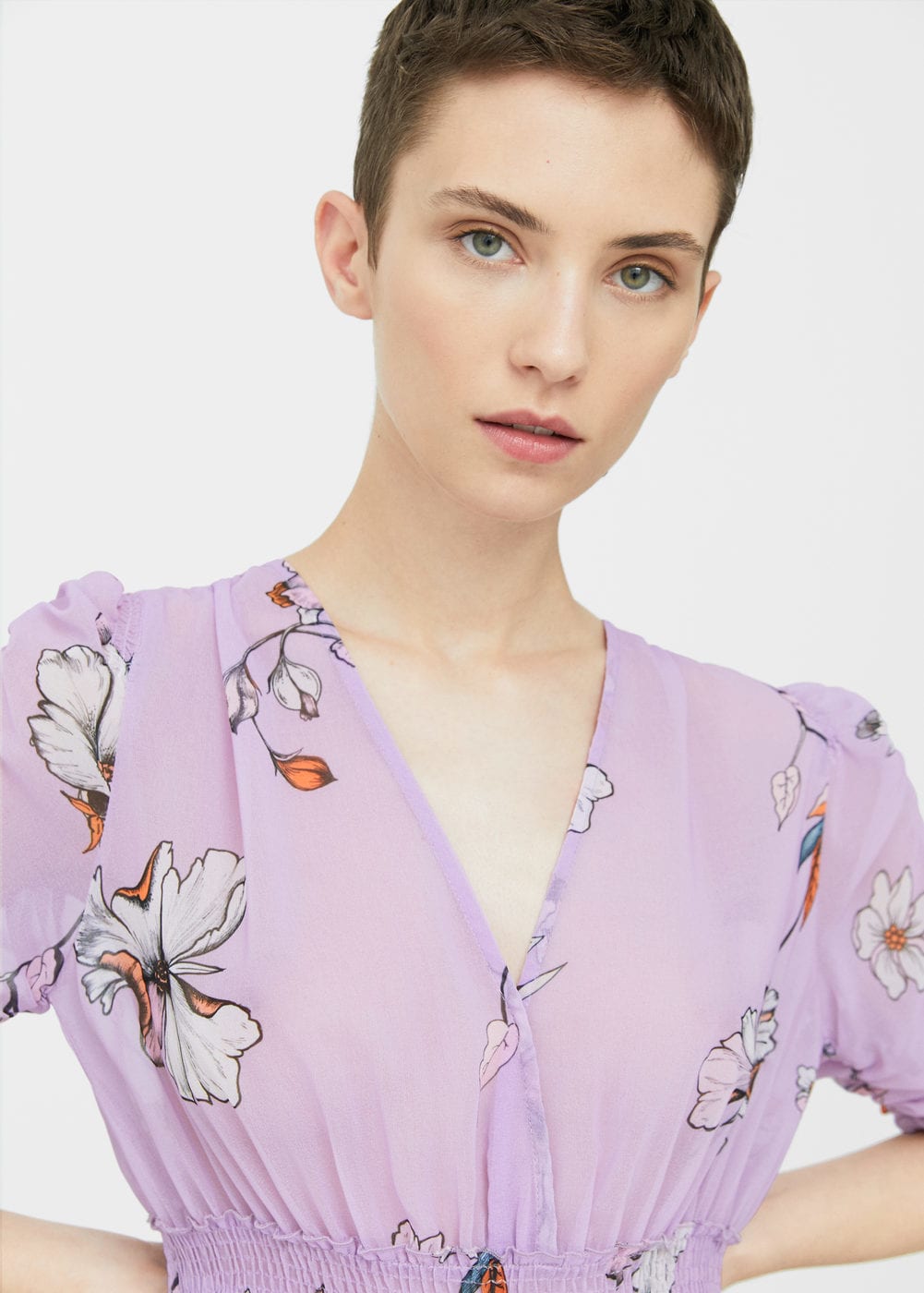 This shirt's true identity is a scoop of lavender ice cream. I love how breezy it is and how you can pair it with a pair of high waist culottes and call it a day.
Printed Cotton Dress, $30 (was $40)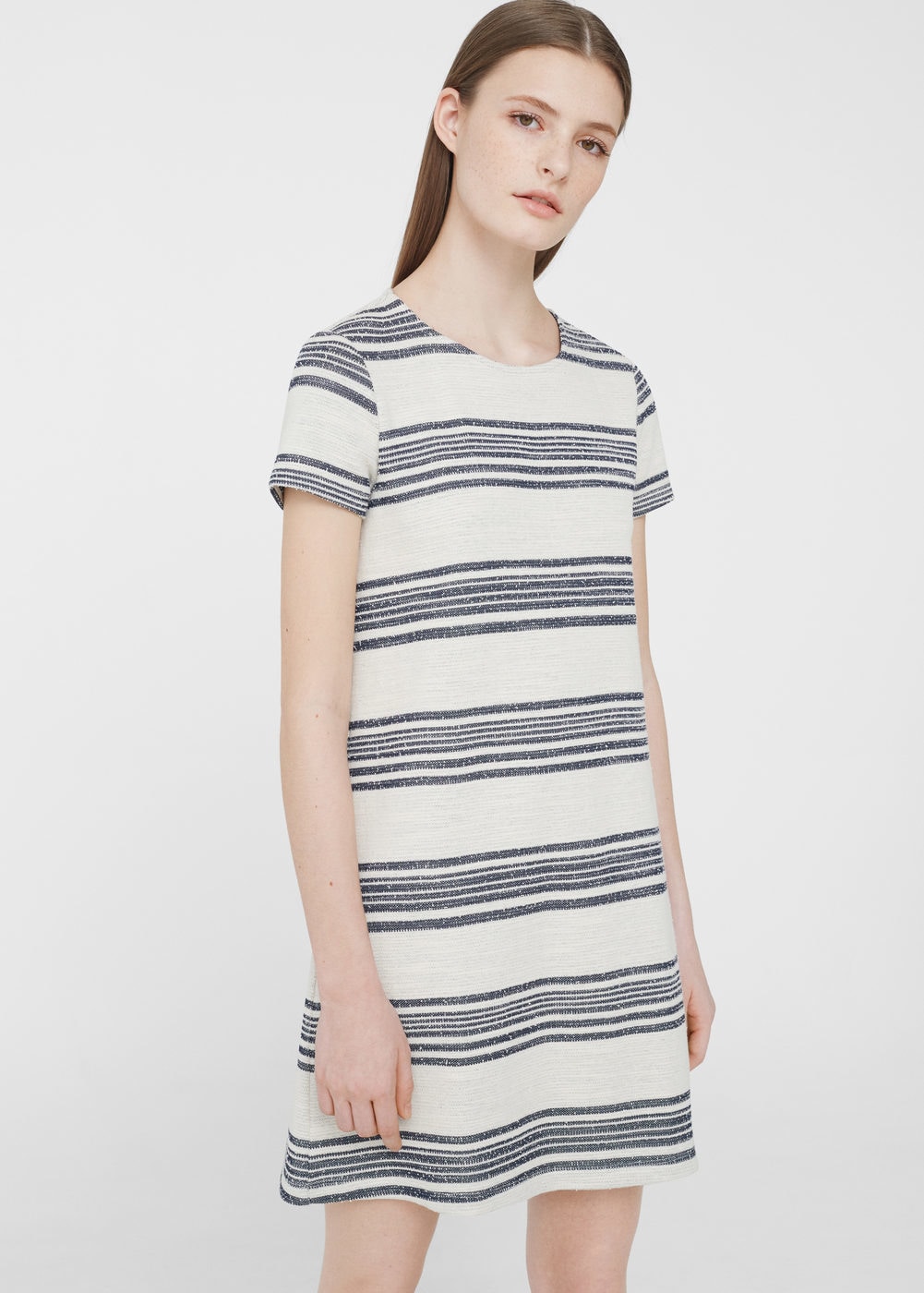 This dress was made for helping sail boats. Or, you know, going to the movies and downtown for a date. Or hanging out and watching House of Cards. Anything will do.
Decorative Strap Sandals, $30 (was $40)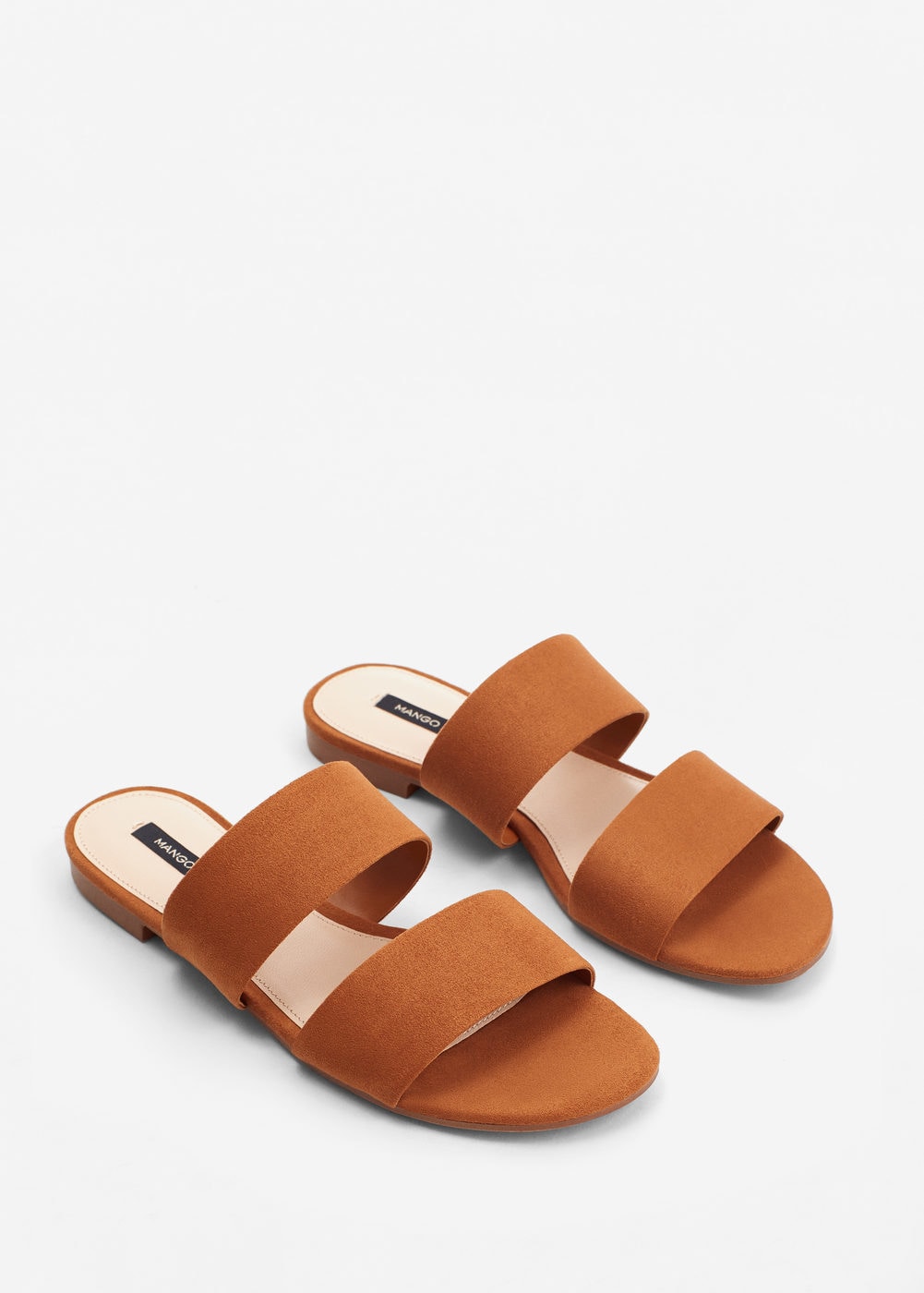 Everyone needs a pair of sandals they can just slip into on the way to the pool, and these sandals are IT. Plus, their cognac color makes it so that they go with just about everything you own.
Ruffle Cotton Blouse, $20 (was $30)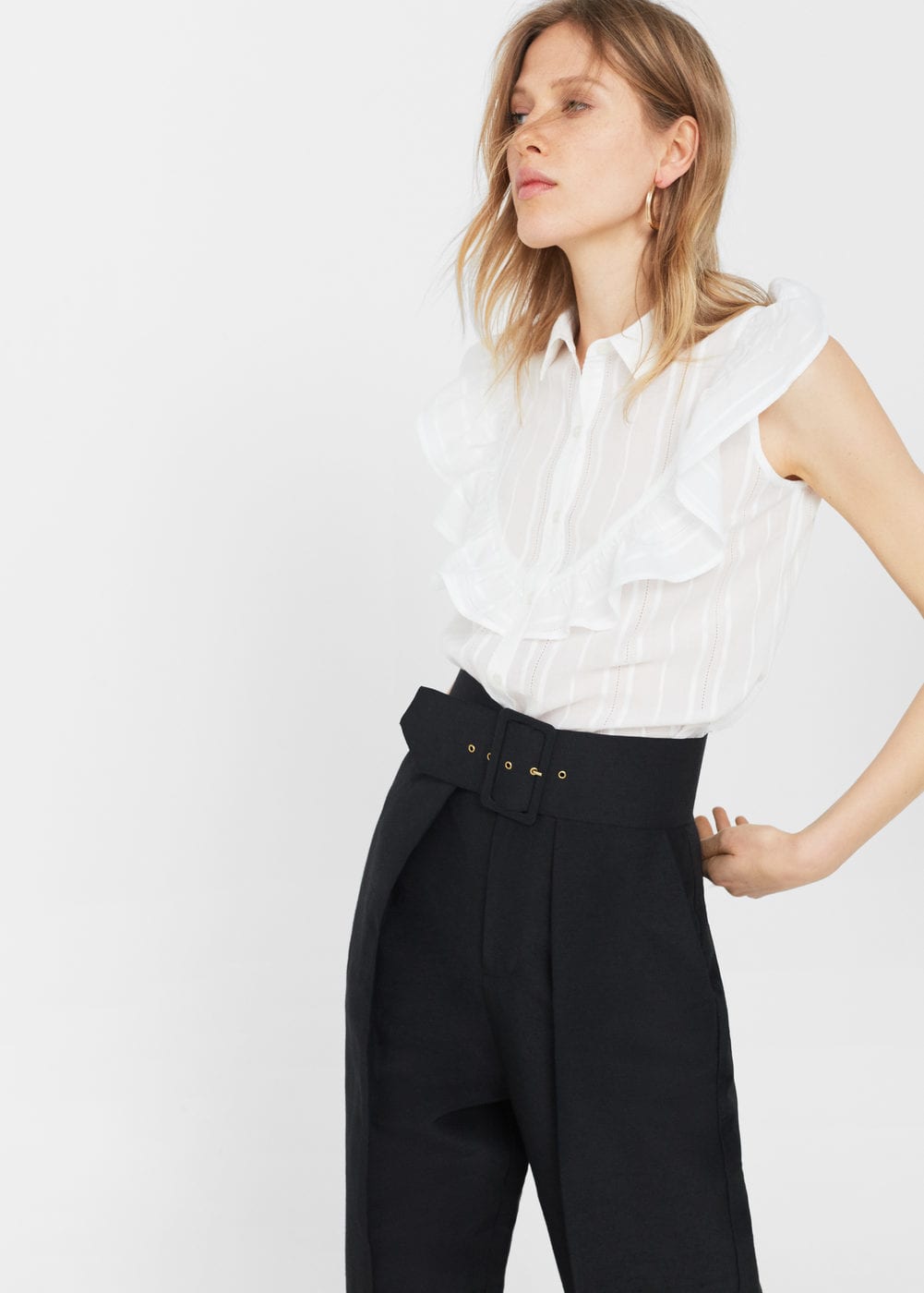 This white ruffle top has the ideal amount of ruffle. Not too aggressive. Not too in-your-face. Just, *chef's kiss*.
Shift Guipure Dress, $60 (was $80)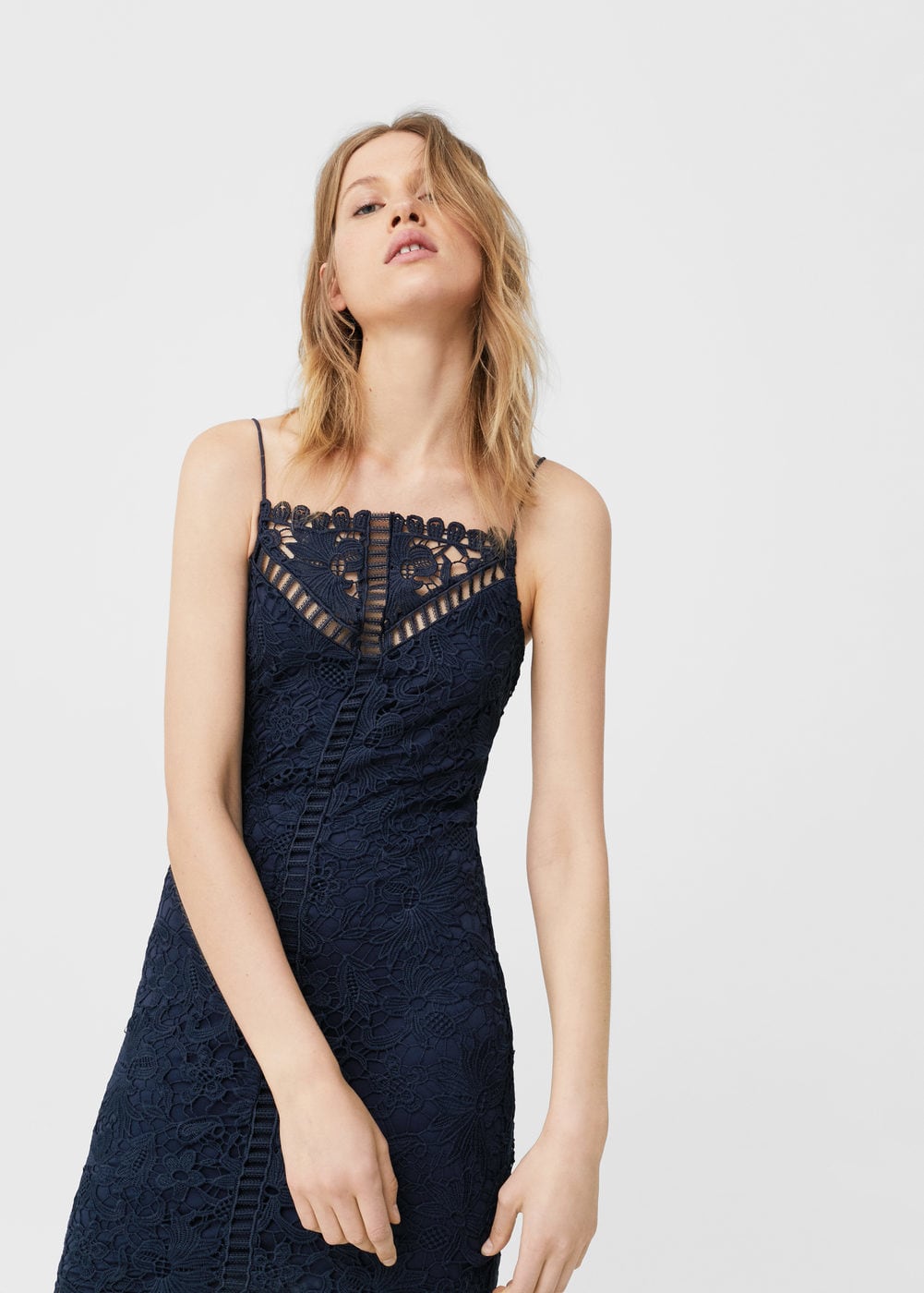 This is no simple navy blue dress. Wear a t-shirt underneath, or some skinny jeans underneath.
Button-Up Shirt, $30 (was $46)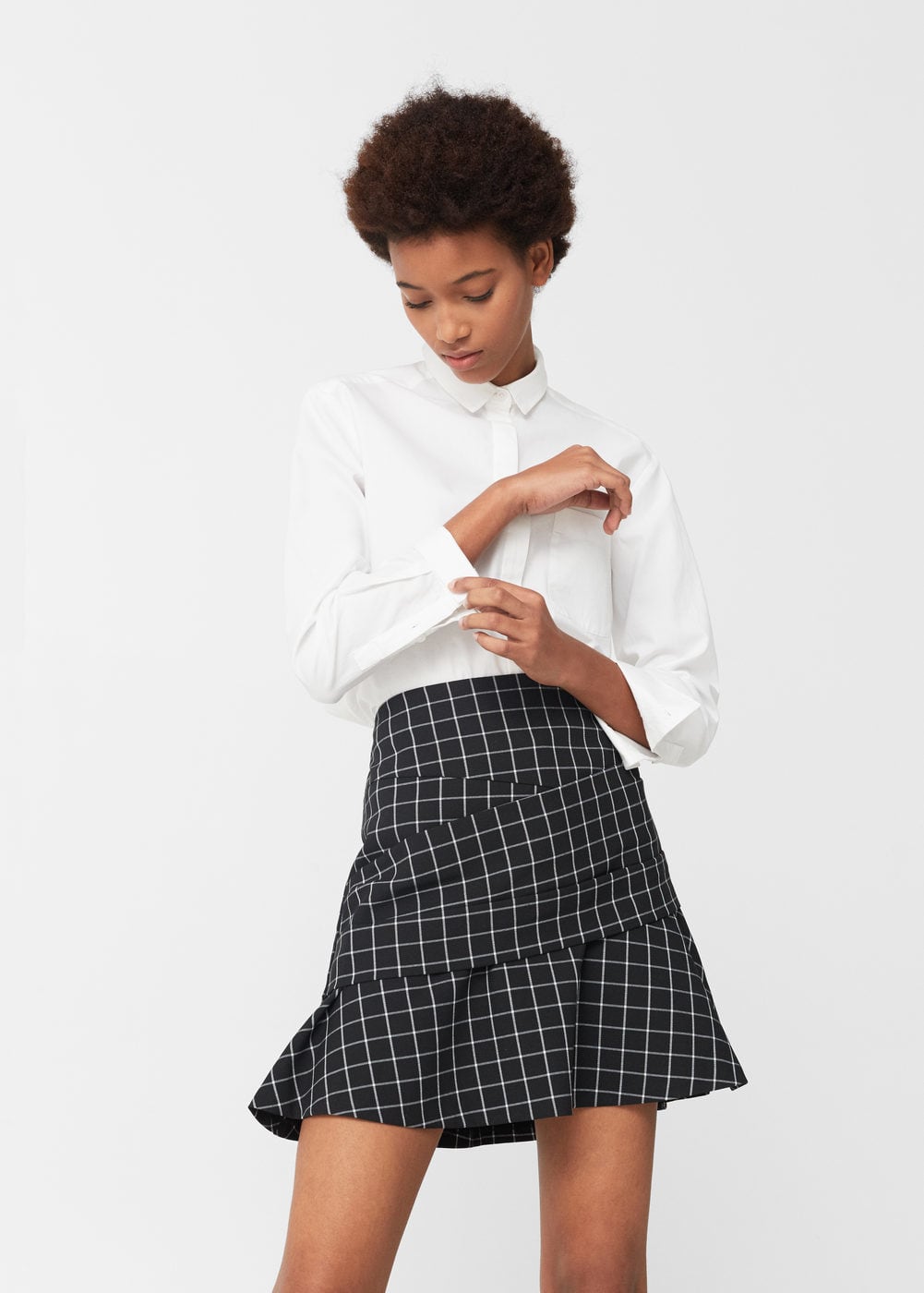 I read a long time ago in a lady magazine that you should have at least one "crisp" white button up shirt in your closet. Obviously, fashion rules are dumb. But the button up white shirt idea is a good one because it goes with everything and makes you seem really put together even if you can't remember the last time you paid your phone bill.
Straight Trousers, $40 (was $80)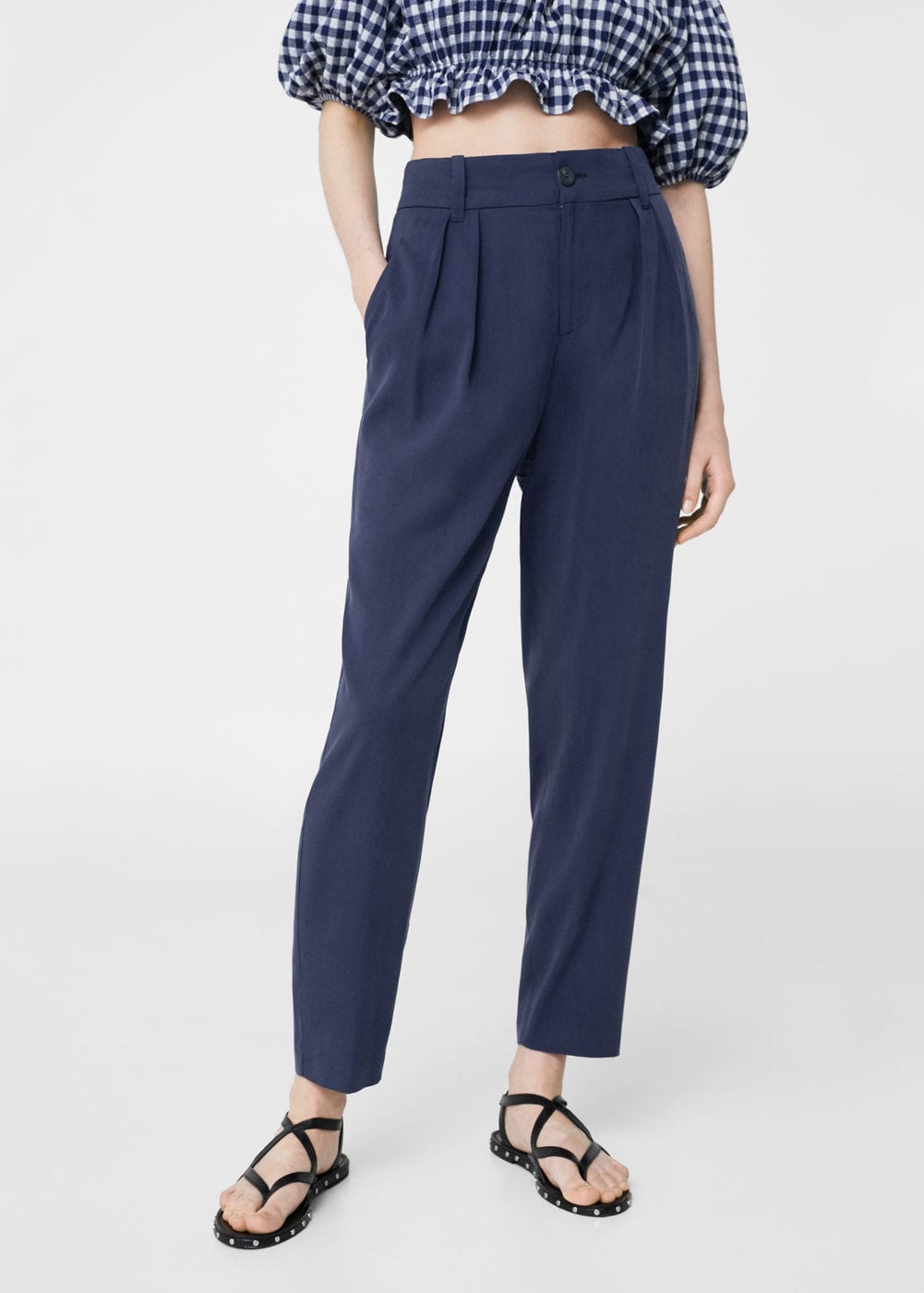 These high waist Serious Lady trousers are life — especially if you need a break from skinny jeans.
Poplin Blouse, $20 (was $30)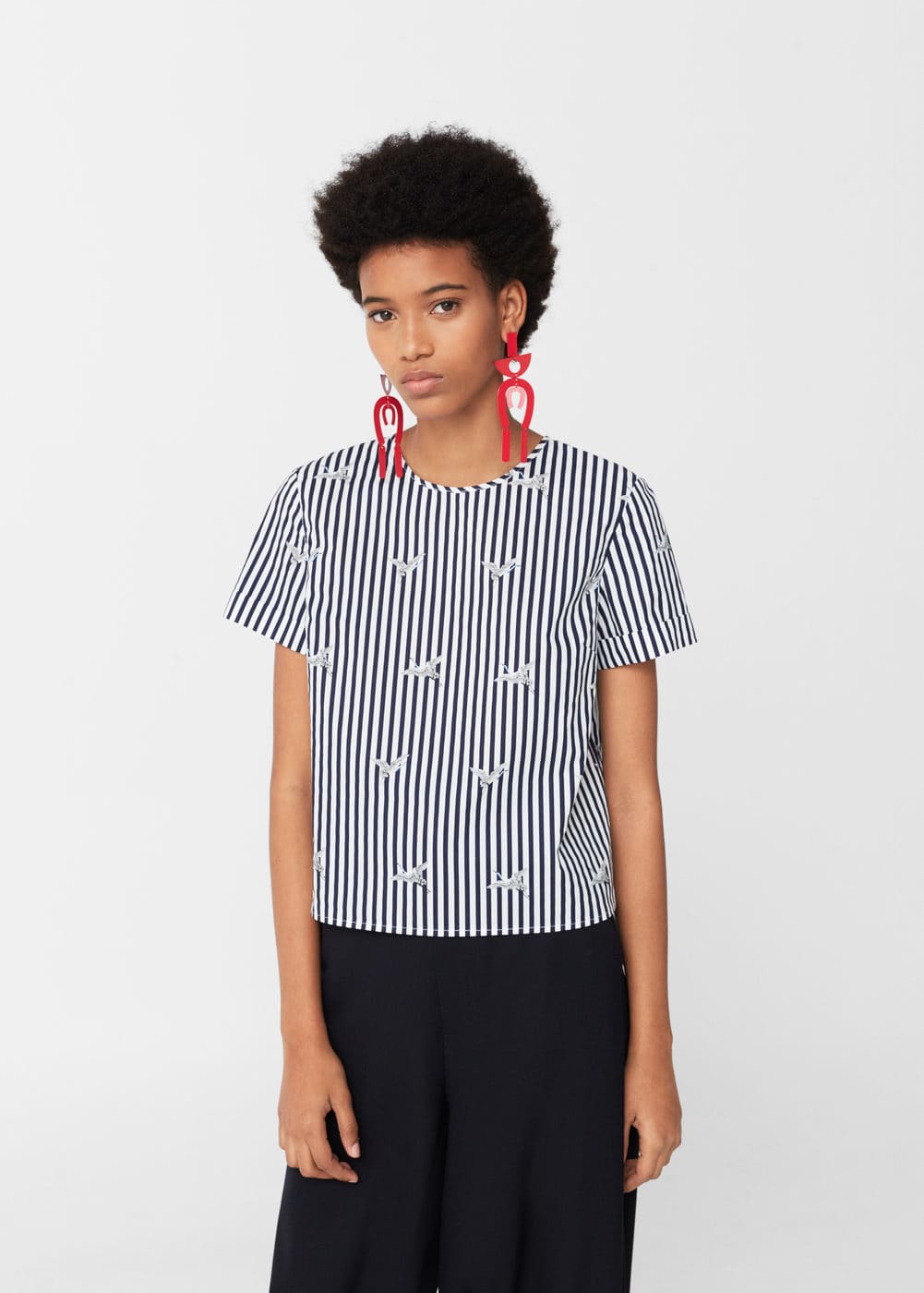 If you look closely, you can see swans (maybe they're cranes — I'm not great with birds, sorry!) on this poplin blouse.
Metallic Mules, $20 (was $40)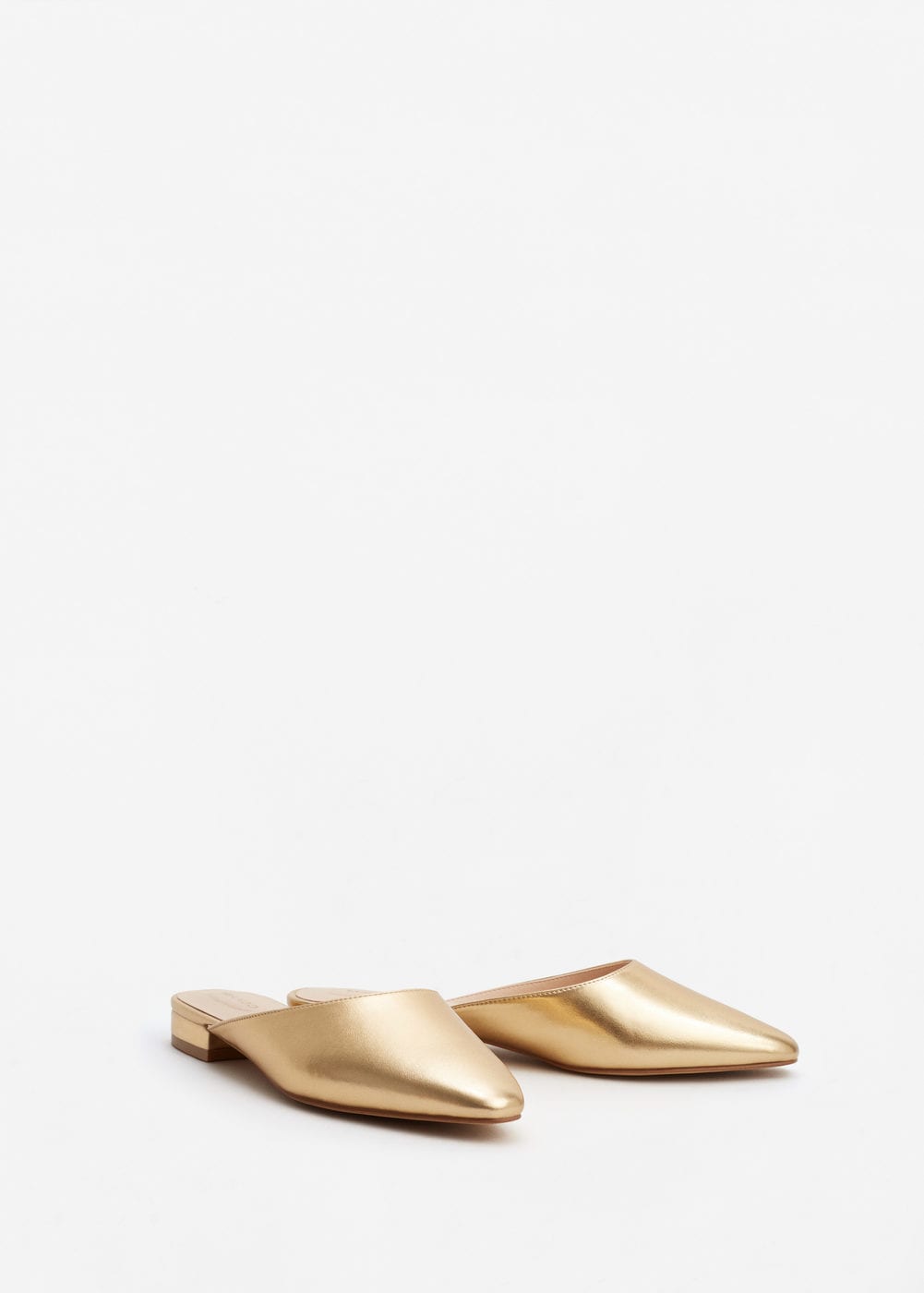 GAH LOOK AT THOSE GOLDEN MULES. Mules are clearly having a very long moment, and throwing gold on top of that moment seems right.
Honeycomb Pattern Dress, $60 (was $80)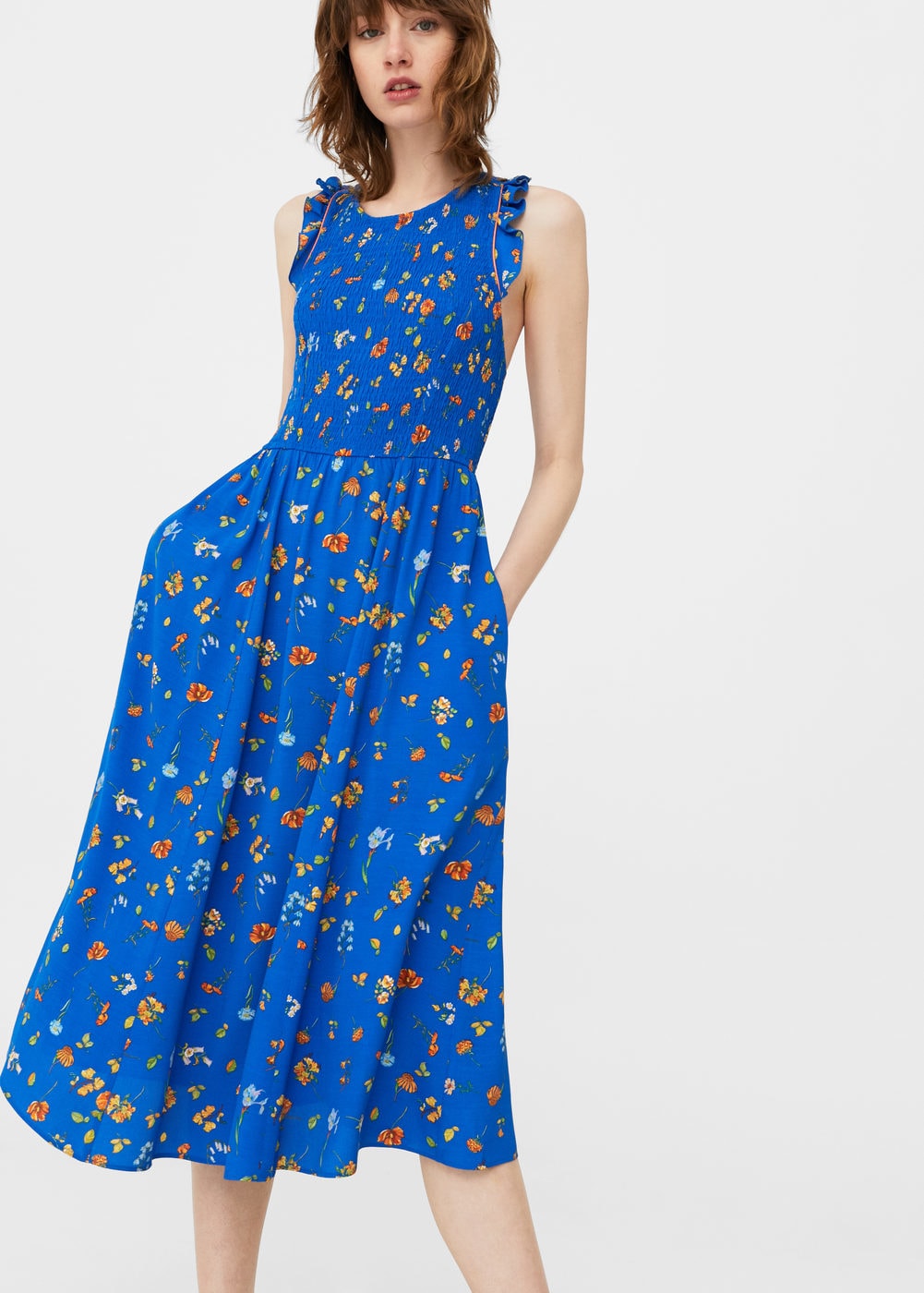 50% of the reason I bought this dress was because it's called a "Honeycomb" dress and that's adorable. I need more honeycomb in my life. But the other 50% is because of its cornflower blue-ness and how much it makes me want to twirl to Bob Dylan.