So This Is Why Your Skin Gets So Itchy During the Winter
Dermatologists explain why this happens and what products can best treat it.
Among the many skincare qualms that winter presents, itchy skin may be the most annoying. For those who experience it, it's not only ever-present, it's also felt everywhere, taking over your entire body for no apparent reason. And unlike, say, chapped lips, solving itchiness is kind of a mystery, especially since many skincare products only seem to exacerbate the problem rather than fix it in the long run.
What you may not know, though, is that there's an actual reason behind your itchy skin. Even better, dermatologists say that there are ways to soothe and prevent it. So, if you're ready to kick this pesky winter issue for good, here are the simple steps you can take to solve it and the skincare products experts recommend implementing into your daily routine.
What happens to your skin in the winter?
You've probably already noticed there's a difference in your skin when the temperatures drop. And no, you're not imagining this. Dendy Engelman, M.D., a board-certified dermatologist at Shafer Clinic, explains that there's less moisture in the air during the winter, which "causes moisture to leak out of the skin, leaving it dry, red, flaky, and more prone to chapping, chafing, and potential cutaneous infections." 
So why does skin get itchy in the winter?
Kavita Mariwalla, M.D., a New York-based board-certified dermatologist, says this leaking moisture is known as "transepidermal water loss" and explains that it's the reason you feel an increased need to scratch. "While your skin loses more water, it gets drier," she shares. "When skin becomes very dry, it gets out of balance and can become irritated and red and itchy."
To break it down further, Dr. Mariwalla explains that skin is like a "coat of armor" against the outside world. When it gets dry, that armor develops tiny cracks. "The result is that your body has a small inflammatory reaction to try to heal those breaks in the skin," she continues. "You may not notice it with the naked eye since it's happening on a very small level, but you feel it by way of itch."
What can I do to soothe itchy skin?
If you want to stop itchy skin from happening in the first place, Caroline Chang, M.D., board-certified dermatologist and founder of Rhode Island Dermatology Institute, says you should start by preventing water loss. There are a few ways you can do this, she explains, including taking lukewarm showers (instead of hot) and reducing your use of ingredients known to dry out skin, such as salicylic acid and retinol. 
Additionally, Dr. Mariwalla suggests avoiding fabric softeners and dryer sheets as well as scented products such as perfumes and body washes. And Dr. Engelman stresses drinking water to prevent dehydration in addition to using a humidifier to keep your home at optimal humidity. (She specifically recommends the Canopy brand, as she says it supports skin barrier function and reduces transepidermal water loss.)
And whether you're trying to avoid itchy skin or get rid of it, moisturizing is imperative. Dr. Engelman explains that to effectively do this, you should apply your products within 60 seconds after your shower. "This allows the product to trap some of the water on your skin, keeping it from evaporating," she says. However, for this to work, you must take care to layer your different types of moisturizers—like humectants, emollients, and occlusives—properly. "First, apply humectants and emollients, which will penetrate the skin, delivering actives and vitamins," she says. Finally, an occlusive like glycerin or Aquaphor will provide a physical barrier to help "trap" the water in.
Looking for a few specific product recommendations? Keep reading for eight dermatologist-approved picks.
1. La Roche-Posay Lipikar Balm AP+ Intense Repair Body Cream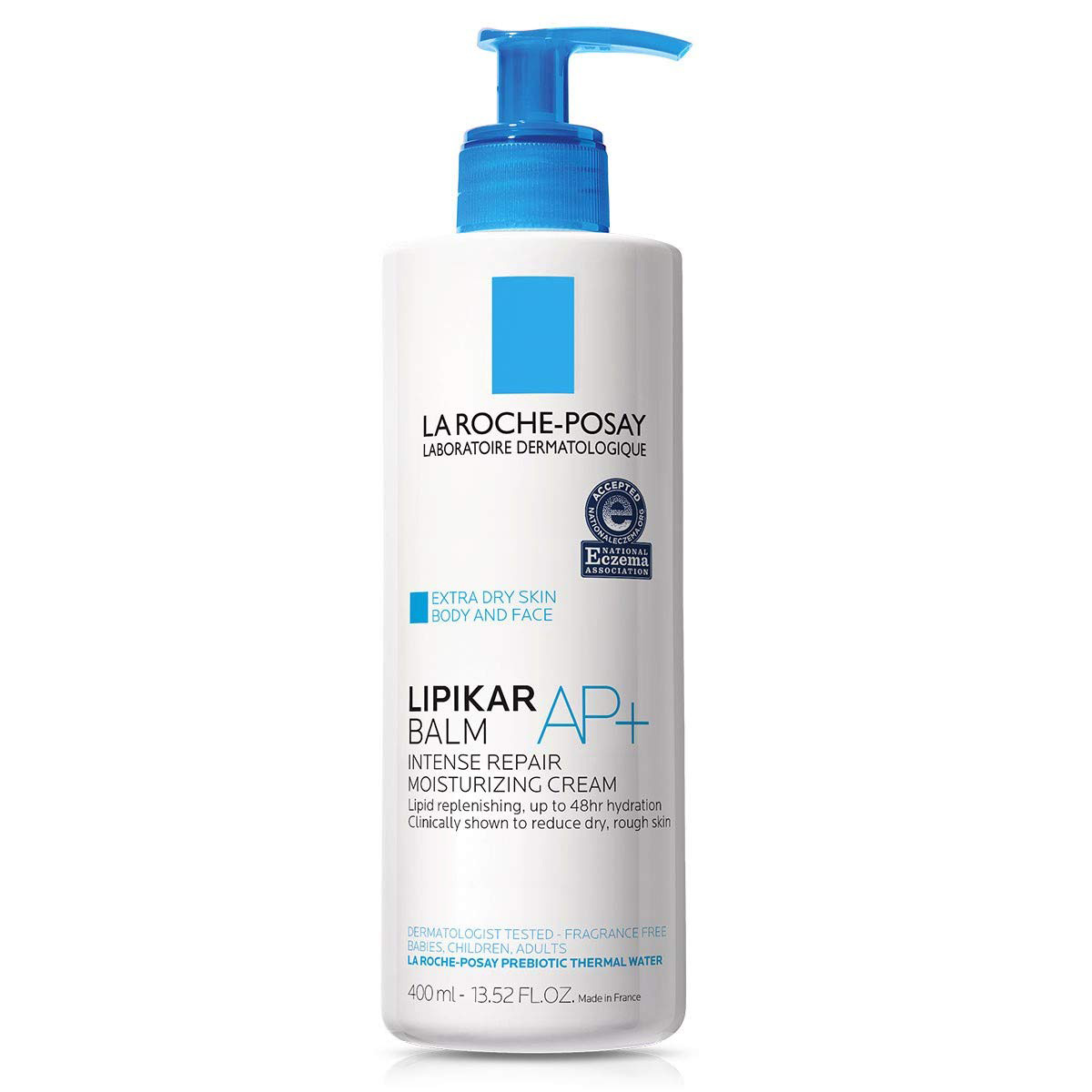 La Roche-Posay Lipikar Balm AP+ Intense Repair Body Cream
Shop it
Amazon
Dr. Mariwalla "love love loves" this product for both children and adults and regularly includes it as part of eczema-care routines for her patients. "This moisturizer truly lasts 48 hours and helps to shift the normal bacteria on your skin to a healthy population that repairs your skin barrier," she explains.
2. Melach 33 Luxe CBD Body Butter
Melach 33 Luxe CBD Body Butter
$$74
Shop it
Melach 33
Dr. Engelman recommends Melach 33's Luxe CBD Body Butter, saying it's especially great after a bath. "It contains 1000 milligrams of full-spectrum CBD and Dead Sea minerals to calm irritation and redness," she says. "The butter immediately absorbs and softens the skin."
3. Aquaphor Ointment Body Spray & Dry Skin Relief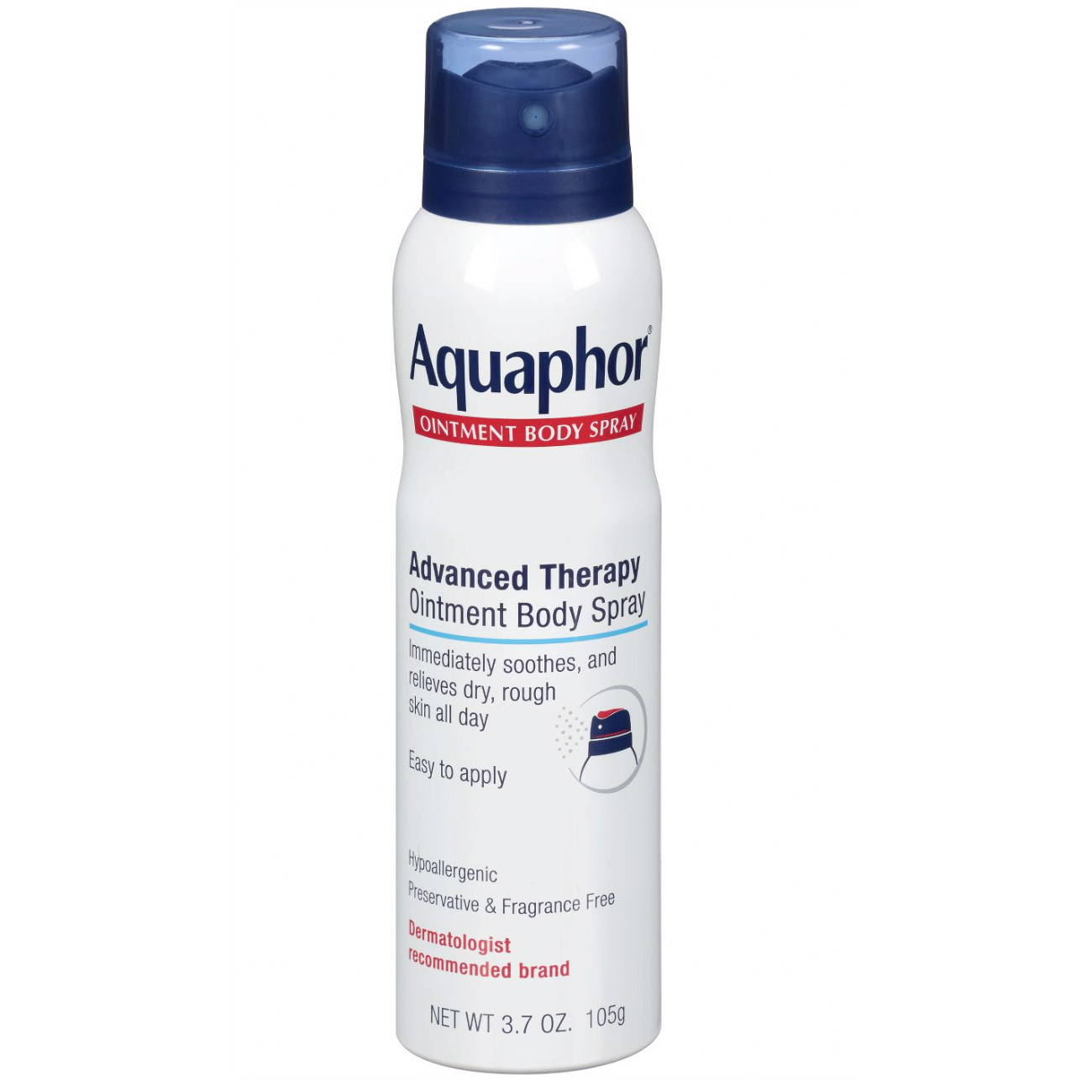 Aquaphor Ointment Body Spray & Dry Skin Relief
Shop it
Amazon
For the last step in your layering routine, Dr. Engelman says that an occlusive like Aquaphor will help prevent the loss of water in the skin, "which allows natural oils to nourish and repair." If you're not wild about the feeling of Aquaphor, though, Dr. Chang says the brand's Ointment Body Spray is a great alternative for delivering the product without a goopy mess.
4. CeraVe Itch Relief Moisturizing Cream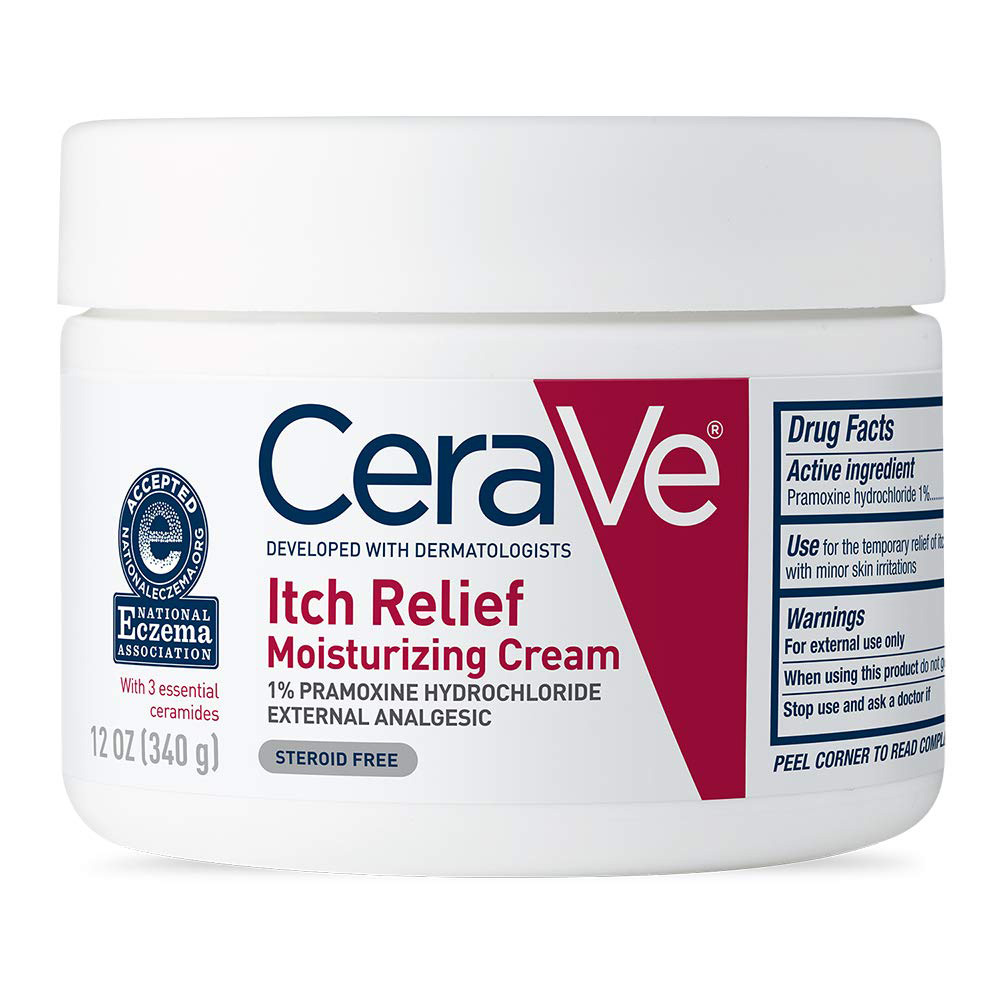 CeraVe Itch Relief Moisturizing Cream
Shop it
Amazon
For a medium-weight option, this is Dr. Chang's go-to drugstore pick. "[It] contains a topical analgesic called pramoxine in a cream base that will hydrate and also relieve itching," she says.
5. Sarna Anti-Itch Lotion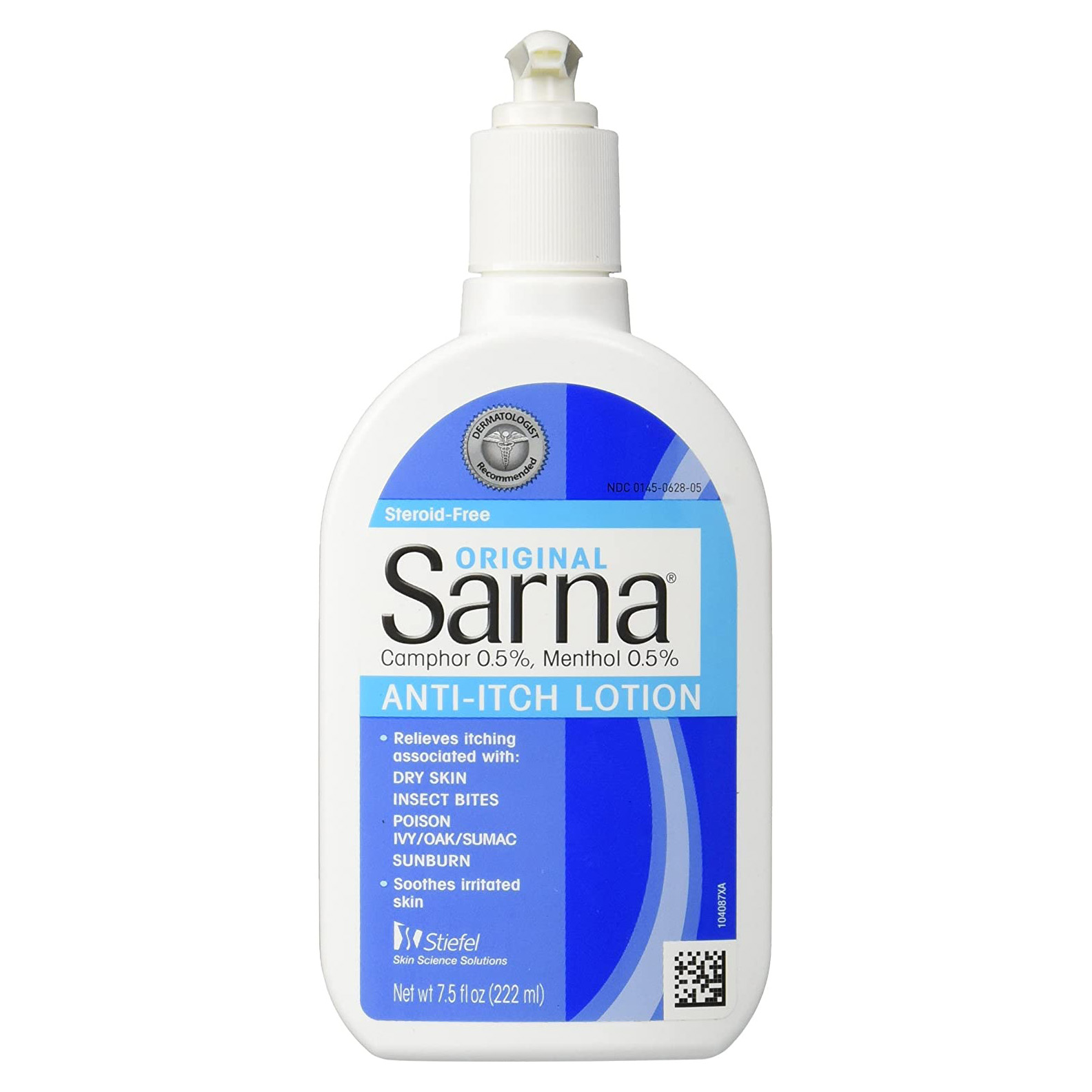 Sarna Anti-Itch Lotion
Shop it
Amazon
On the hunt for something super light? Look to this Sarna lotion, which Dr. Chang says contains menthol and camphor to soothe itchy skin. We love that it's affordable, too.
6. Younique You-ology Night Cream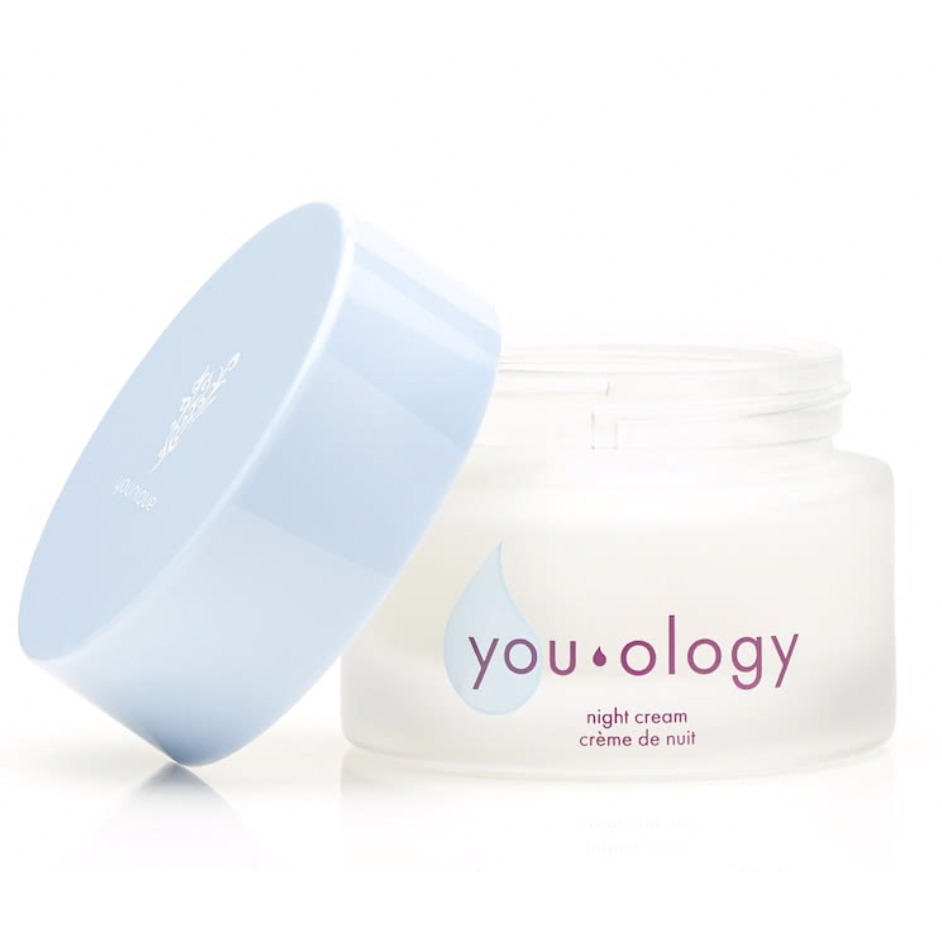 Younique You-ology Night Cream
$$49
Shop it
Younique
If you have a slightly bigger budget, Dr. Chang says Younique's You-ology Night Cream is also a great option for the face. Not only is the formula customizable, she says, but it's also "super hydrating and nourishing, containing a blend of oils and shea butter."
7. La Roche-Posay Toleriane Ultra Moisturizing Cream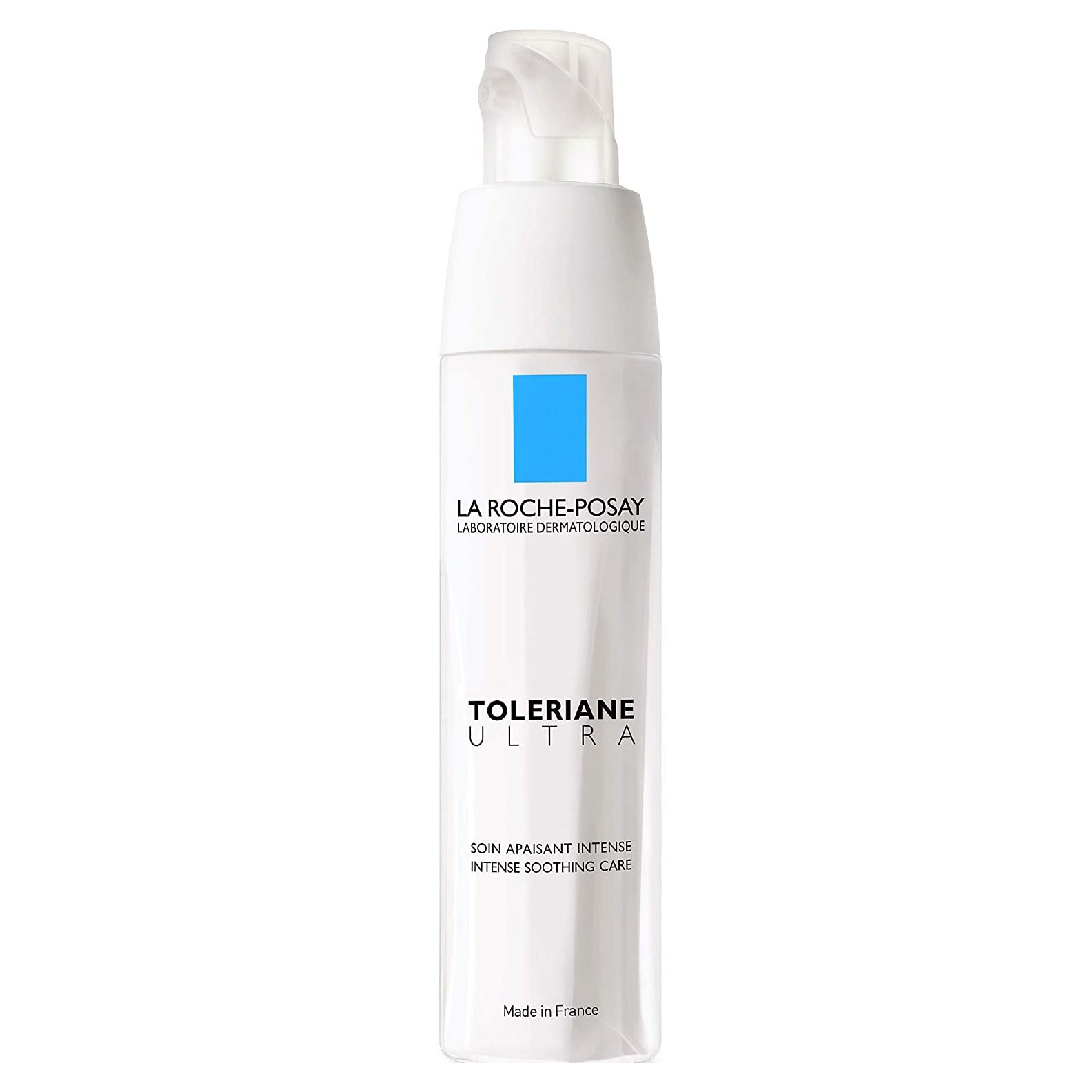 La Roche-Posay Toleriane Ultra Moisturizing Cream
Shop it
Amazon
If you have sensitive skin, Dr. Mariwalla suggests La Roche-Posay's Toleriane Ultra Moisturizing Cream for the face. "Remember, irritated skin doesn't exhibit good skin barrier qualities, and this can lead to sensitization to products," she explains. "Using a preservative-free moisturizer, like Toleriane, is a good solution for patients who can still indulge in luxurious skin care without getting irritated."
8. Cetaphil Baby Eczema Calming Lotion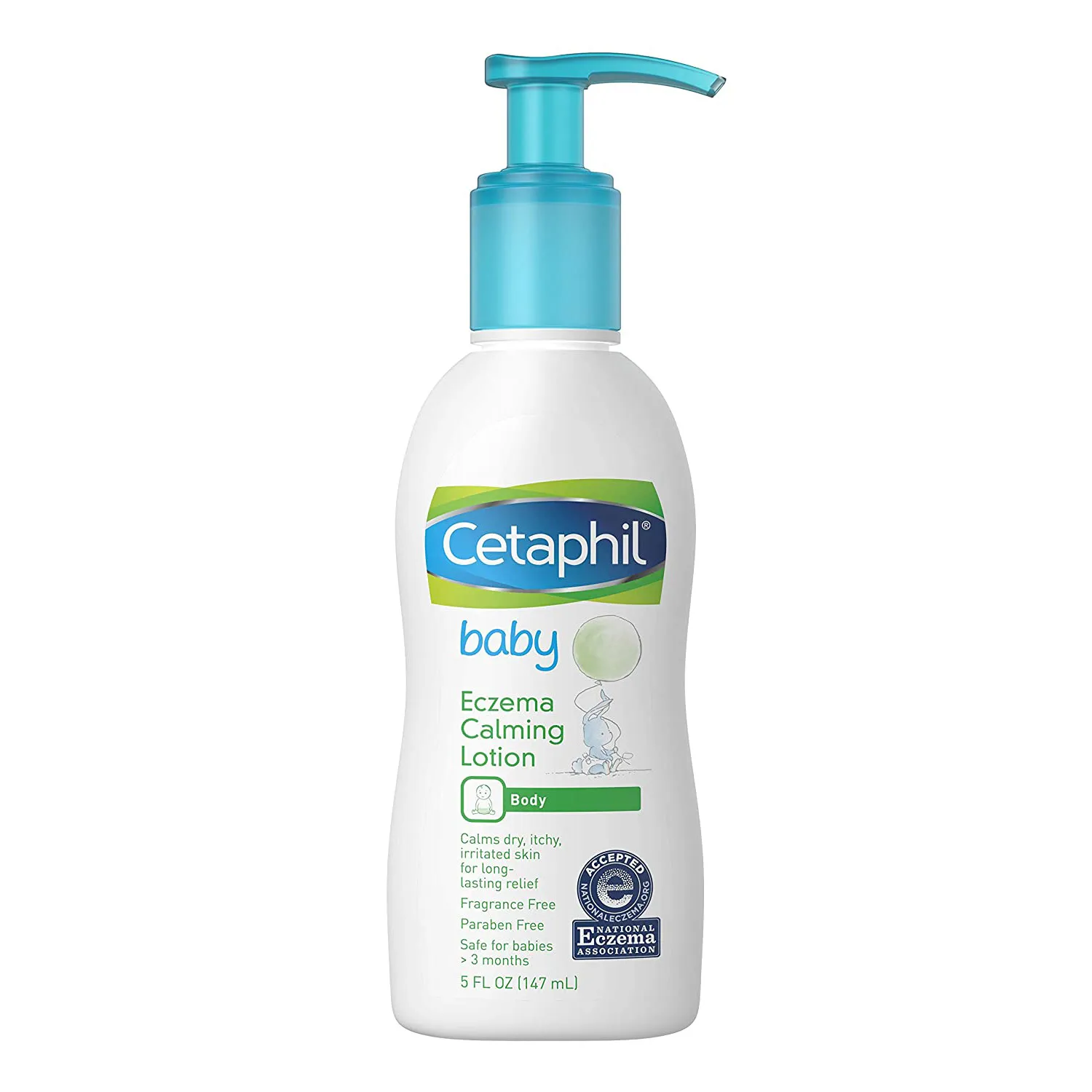 Cetaphil Baby Eczema Calming Lotion
$$8.49
Shop it
Amazon
"The more pliable and moisturized skin is, the less it will be prone to crack and itch," says Dr. Engelman. For an affordable way to ensure this, she recommends the calming wash or lotion from Cetaphil's baby line since it doesn't include fragrance.